Warning Signs The Roof Needs to Be Replaced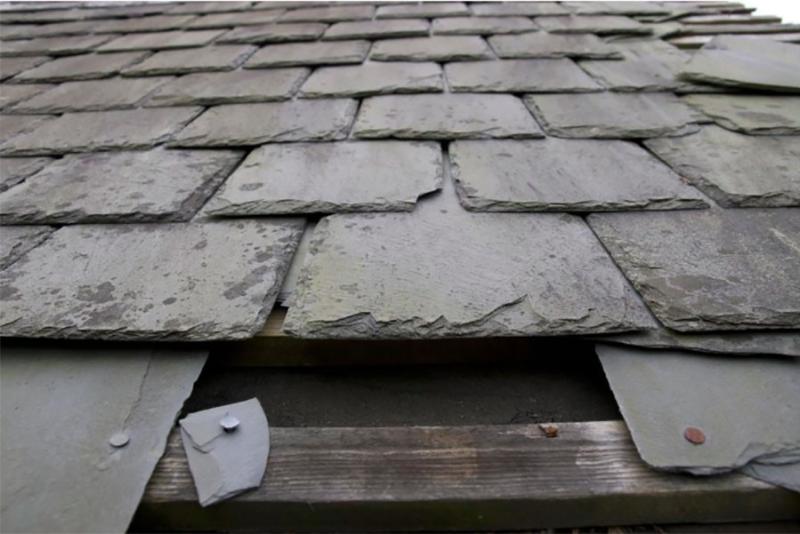 The majority of homeowners will notice there is a problem with the roof only when there is a leak. There are some problems that will not be that obvious without a thorough roof inspection. Most roofing problems can be fixed if they're identified early. Failure to do so could mean a complete overhaul. A roofing project can set you back a couple thousand dollars. There are some signs that will be hard to ignore and you won't have any other option but to do a complete replacement. Here are some of the obvious signs that you need to replace the roof in your home.
Age of Roof
A roof is supposed to last up to 20 years if it is well maintained. This is not always the case if there was a poor installation in the first place. If you live in an old house whose roof has never been replaced, you won't have any other option but to do so. Missing shingles, constant leaks, and granules in the gutter are some of the signs that your roof could be coming to the end of its lifespan. The roof will not be protected as long if the shingles have been removed. You should start saving for a new roof if you have an old one.
Roof Valleys
If the granules are missing in the roof valleys, there is a high chance that you could be facing a serious problem with the roof. The valleys are some of the most important parts of a roofing structure. Rain and snow will fall between the valleys and directly into the gutters. If the roof valleys are damaged, you could be facing problems with leaks. Sometimes it won't make sense trying to repair the valleys because the damage might be extensive.
Missing Shingles
This could also be another sign that your roof might be falling apart. Make sure to inspect if the other shingle tabs are still intact. You could be dealing with several damaged shingles and getting them all replaced can be a challenge. The problem might only be noticeable after a major storm. You don't have to wait for a storm to show that the roof needs to be replaced.
Granules in the Gutter
This shouldn't be a problem if it is a new roof installation. If it is an old roof, it means the protective layers of the shingles are wearing away. This will leave your roof susceptible to moisture damage. It is expected that the roof will lose a lot of granules towards the end of its lifespan. Inconsistent colors are another sign that you should look out for when inspecting the shingles.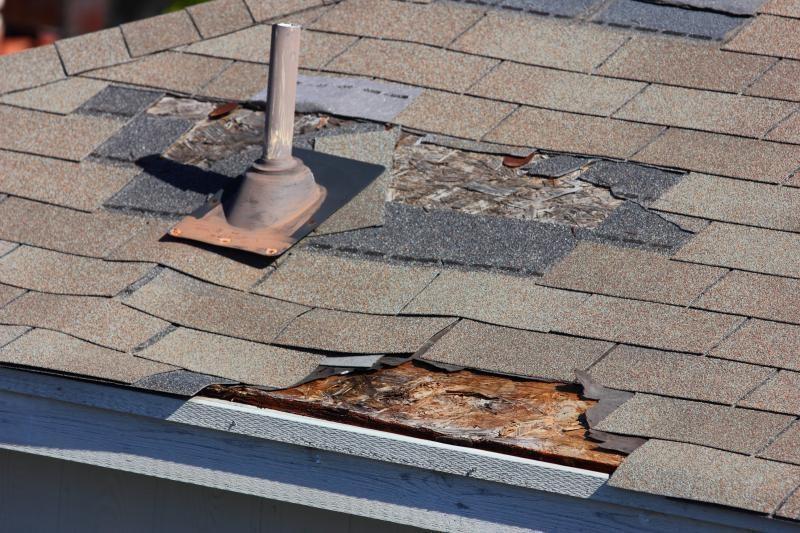 Daylight in the Attic
As a homeowner, you should be constantly inspecting the attic as that is where most roofing problems start. If you can see daylight through the attic, there is a chance that there might be leaks. You don't want to wait until there is a storm before you can look for a solution. The problem might be that the underlying deck has been weakened by moisture damage and there is very little you can do in terms of repairs at this point.
Chimney Flashing
This is another area that you will need to be concerned about. If the flashing is constructed from tar or roof cement, you might need to replace it with a more permanent solution. This means looking for a water-tight fitting which will be a metal solution in most instances.
Working with a Roofing Contractor for the Replacement
Once you've established that a new roof is needed, the next challenge will be getting the right contractor for the job. This is not a straightforward process as the roofing industry is known for con-men. You don't want to be working with a contractor that will disappear into thin air before the work is complete. If you're looking for good C&D Brooklyn Roofers, make sure they have the right experience for the job. Look at the number of years they've been operational which will be a good indicator of the kind of service that you can expect when you get in touch with them.
Reputation is also a key consideration. That is why it is important that you're working with a local company. Since they've already established a name in the community they serve, they won't cut corners with the services they provide. This gives you the confidence that you can expect stellar workmanship. They should also offer some sort of warranty so that you're covered in case anything goes wrong during the roof replacement.
comments powered by

Disqus