Scam Awareness: Craigslist Apartments No Background Check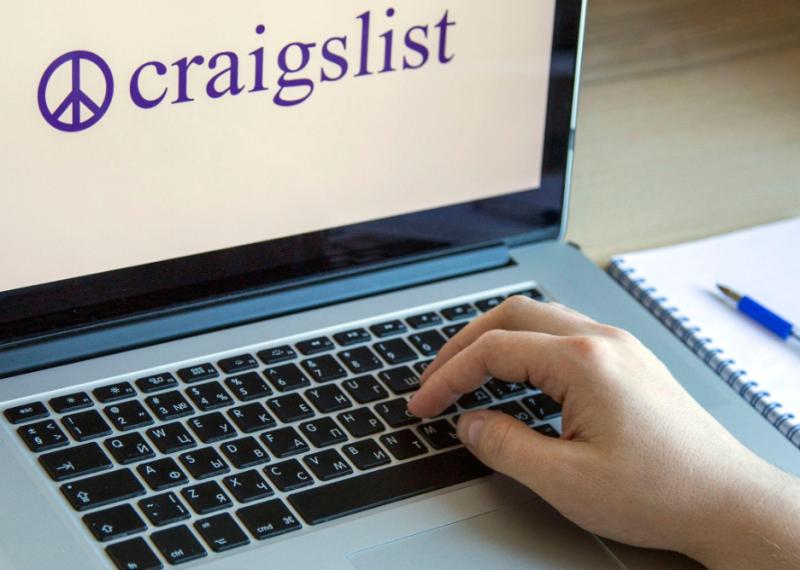 Searching for a Craigslist apartment with no background check might seem like a difficult task, as this website is host to plenty of private listings, both fake and real.
When utilizing Craigslist, it's important to be aware of the potential scams you may encounter so that you avoid giving away personal information, money, or other essentials by accident. Our article gives you more information on what to look out for when searching for an apartment on Craigslist.
Is It Safe to Search for Apartments on Craigslist?
Craigslist is a popular choice for apartment searches. You may be wondering if it is safe to view the many private listings and communicate with individuals trying to rent out apartments on Craigslist.
For the most part, it is safe to search for apartments on Craigslist, as long as you maintain caution and awareness of potential scams or unpleasant situations. We give you further advice below for ensuring that you obtain housing through Craigslist in as safe a way as possible.
Craigslist Apartments With No Background Check
Many individuals choose to utilize Craigslist for their apartment searches instead of searching through apartments in their areas that are managed by large rental companies. This is often because someone prefers to rent through a private landlord or they are looking for a building that won't run a background check.
However, many private landlords may still request that an individual submit a background check and proof of eligibility to rent a specific unit. This does depend on many different factors and the specific rental situation you find yourself in.
It's important to note that searching for apartments that don't require background checks or those that skip other checks that large rental companies conduct may put you at risk of scams. Many apartments that seem too good to be true, are.
Avoiding Common Craigslist Apartment Scams
Keeping the following items in mind is helpful as you search for an apartment on Craigslist, as these essential steps prevent you from falling for common Craigslist apartment scams.
Verify Apartment Owners
One of the most helpful steps for searching apartments on Craigslist is verifying that the person attempting to rent out the apartment is actually the apartment or building's owner. Oftentimes, individuals will take pictures of the apartment and list them, hoping to collect deposits or personal information about the potential renter, and then they will disappear.
You can utilize an online background check or public record search tool to find vital information about the property you are interested in, such as the owner and property tax records.
Be Cautious About Your Options
As with many things in life, if something seems a little too good to be true, it often is too good to be true.
If you've managed to find the perfect apartment for a low monthly rent, lots of space, and no background check or other personal renter checks, you may be dealing with a false listing. Proceed with caution and make sure to verify the owner of the apartment and the validity of the unit before progressing to any kind of next steps.
Guard Your Personal Information
Providing your personal information such as name, email address, and current address history is a vital part of applying for an apartment or other rental unit.
However, it's important that you don't simply hand over this information without performing a few checks on the validity of an apartment first. Never give all of your information to someone via email or without first verifying they are the true owner of the property, and that the property is for rent.
Don't Trust Unsolicited Emails
Once you start looking for apartments and making inquiries about units, it's common for you to start receiving emails containing hard sells of different apartment units.
Make sure to treat these emails with caution. Any landlord or rental property that is needing to convince individuals to live there, and is requesting personal information right away is very likely a scam. If you are receiving emails about an apartment, take the time to verify their validity before progressing to potential next steps.
Don't Wire Money
Any apartment listing that requests you to immediately wire money to put down a deposit or to pay a holding fee before you see the apartment or sign for it is most likely a scam.
Don't wire money or pay any kind of fee until you have verified that a property is real, it's being rented, and that the individual you are communicating with is the true owner.
Ensure You See the Property First
Many times on Craigslist, apartment listings will be false, and contain pictures of real properties, but these properties aren't for rent. You will need to ensure that you see the property before making any kind of agreement or sending personal information.
Request to tour the property and look at the inside. Ask the individual you are communicating with questions about the property that any owner should be able to answer to ensure that the listing is real and eligible for rent.
Obtaining the Housing You Need
When it comes to searching for an apartment, we know how difficult and overwhelming this process might seem. Craigslist can be an incredibly helpful option when searching for housing, but it's important to be aware of common scams that might be present on this website.
Always use caution when searching for any kind of housing on Craigslist. Make sure that you understand your state's rights surrounding background checks and how these might be legally performed when you are applying for housing. Follow these steps, and you'll find the housing you need in the safest way possible.
comments powered by

Disqus