Pamper Yourself: Luxury Amenities That Transform Your Apartment Living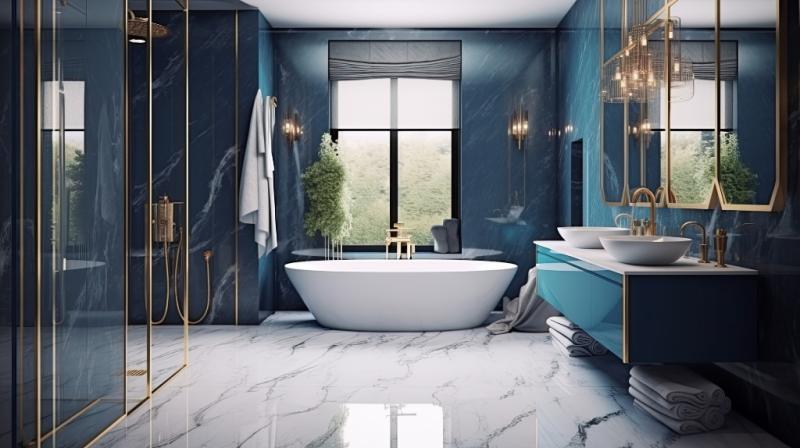 Turning an ordinary apartment into a luxurious sanctuary is more attainable than one might think. This article will explore the concept of deluxe amenities and how they can truly change an individual's apartment living experience.
The spectrum of what luxury means is broad, but trendy apartments with amenities included, built in recent years, serve as fantastic illustrations of this concept. They epitomize that opulence is not a standardized concept but a tailored experience that aligns with each person's desires, requirements, and financial plan.
Understanding Luxury Amenities
Opulent amenities are more than just nice-to-have features. They serve as transformative elements that lift an apartment's status from simply commonplace to genuinely exceptional. But what precisely defines a luxury amenity?
At the most fundamental level, extravagant amenities are those extras that contribute to a high standard of living and go beyond the basic functionalities. Designers meticulously plan these facilities to deliver residents comfort, convenience, and pleasure, creating a living experience beyond the ordinary.
Here are some extravagant amenities that can reshape your apartment living:
These amenities refer to those premium features within the individual apartment that enhance comfort, satisfaction, and way of living. They transform the living space into a personalized retreat of indulgence and relaxation.
High-end kitchen appliances - The kitchen, often regarded as the heart of the home, is one of the primary spaces where prime amenities can have a substantial impact. High-end kitchen appliances blend advanced technology, premium materials, and sleek design aesthetics that can convert the entire kitchen experience. Think of professional-grade ranges that make cooking gourmet meals a breeze, smart refrigerators that help manage groceries and meal planning, and quiet, efficient dishwashers that take the hassle out of clean-up. Moreover, high-quality coffee machines, wine coolers, and other specialized appliances cater to culinary passions. They turn the kitchen into a space for indulging in the joy of cooking and dining.
Spa-like bathrooms - A deluxe bathroom isn't merely a utilitarian space; it's a personal oasis where one can unwind, relax, and rejuvenate. Imagine soaking in a deep, freestanding tub with jets that massage away the day's stress or stepping into a large walk-in shower fitted with a rain shower head that offers a soothing water flow. High-end fixtures and fittings, from heated floors to towel warmers, add a layer of comfort, while a double vanity provides a sense of spaciousness. Premium materials like marble and high-quality ceramics exude elegance, and mood lighting can be adjusted to create an ambiance of tranquility.
Smart home technologies - These high-tech features offer convenience, security, and an elevated lifestyle that blends technology and comfort into a harmonious living experience. Consider the benefits of a smart thermostat designed to adapt to your schedule and temperature preferences or automated window shades that modify their position in response to the time of day. Voice-controlled assistants can manage everything from your music playlist to your grocery list. At the same time, smart security systems provide peace of mind with features like remote access, video doorbells, and automated locks.
In-unit lavish amenities enhance the functionality and comfort of individual apartments, making them a personal haven of elegance, convenience, and security.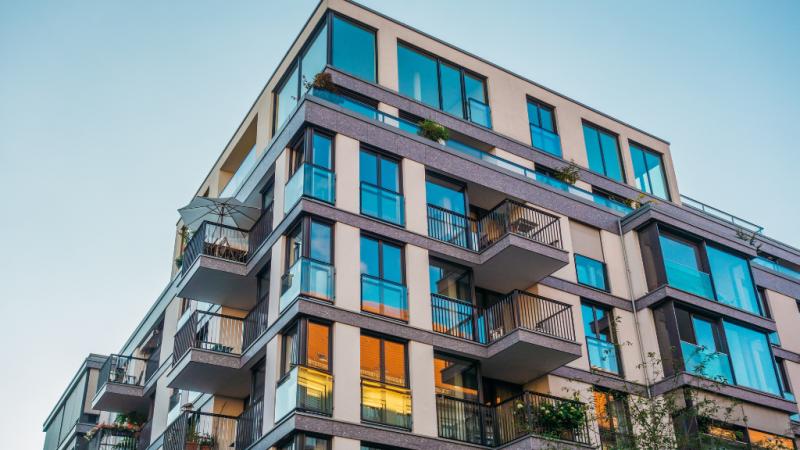 Building Luxury Amenities
These amenities encompass those high-end shared facilities and services within the residential complex that foster a sense of community, promote wellness, and add a layer of convenience and fun to the residents' lifestyles.
Fitness centers and wellness facilities - Designers intentionally craft these spaces within your residential complex to encourage a holistic approach to health and wellness. Imagine a well-equipped fitness center brimming with the latest workout machinery. At the same time, beyond a standard gym, wellness facilities include tranquil yoga studios for meditative practices or even a spa area for therapeutic massages and relaxation sessions.
Pools and outdoor spaces - Pools and outdoor spaces offer an inviting blend of leisure and wellness, providing a space for relaxation, socialization, and outdoor enjoyment without leaving the building's premises. Picture the allure of a well-maintained swimming pool, whether a rooftop infinity pool with a stunning city view or a heated indoor pool for year-round use. Complementing these water features, beautifully landscaped gardens, outdoor patios, or rooftop decks provide residents with their slice of nature. These green spaces enable residents to make the most of fair-weather days.
Entertainment and social lounges - These shared spaces provide residents with an extended living area for socialization, relaxation, or entertainment. Picture an elegantly appointed lounge where residents can unwind, engage in friendly conversations, or host guests. These spaces often have comfortable seating, a big-screen TV, a pool table, or a fireplace for a cozy ambiance.
These building amenities contribute to a holistic, luxurious living experience while promoting community interaction and wellness within the residential complex.
Personal Luxury Amenities
These refer to the bespoke amenities and services tailored to individual residents' preferences and needs, adding a personal touch to the opulent apartment living experience.
Premium subscriptions - These subscriptions could range from high-speed, reliable Internet to subscription services like streaming platforms for movies, music, and more. These ensure residents can indulge in an assortment of entertainment options right from their comfort zones. Such subscriptions prove particularly valuable for those working from home, providing seamless connectivity and recreational breaks between work, or for anyone seeking a relaxing evening after a long day, turning your home into a personal entertainment hub.
In-home services - In-home services bring convenience and tailored solutions to the resident's doorstep. These could include weekly housekeeping, dry-cleaning pick-up, personalized meal delivery, and private chef services.
These tailored features provide a distinctive touch of comfort and extravagance, seamlessly aligning with the resident's lifestyle and taste.
Final Thoughts
Luxury amenities play a vital role in elevating an ordinary living space to something magnificent. They metamorphose a mere apartment into a personal sanctuary and cultivate a lifestyle within a community. When embarking on a journey to find a new abode or reflecting on the enhancements to your current one, the rich tapestry of available amenities deserves scrutiny for the pronounced influence they can imprint on your living experience.
---
More to Read:
comments powered by

Disqus