The Best Options For Flat Roof Replacement
Flat roofs were once exclusive to commercial properties but are now being used for residential housing. There is just something about flat roofs that make for an aesthetic appeal. The materials that are used for these roofs are restricted to coatings and membranes and there are different varieties in the market at the moment. In this post, we're going to share the best flat roof replacement options you can go for in your residential or commercial property.
Built-up Roofs
This is one of the most popular options when it comes to flat roofs. It is composed of asphalt which is heated and applied to the bitumen base. You're likely to get three or four layers of waterproof layers. It is popular because it prevents water leaks due to the different protective layers.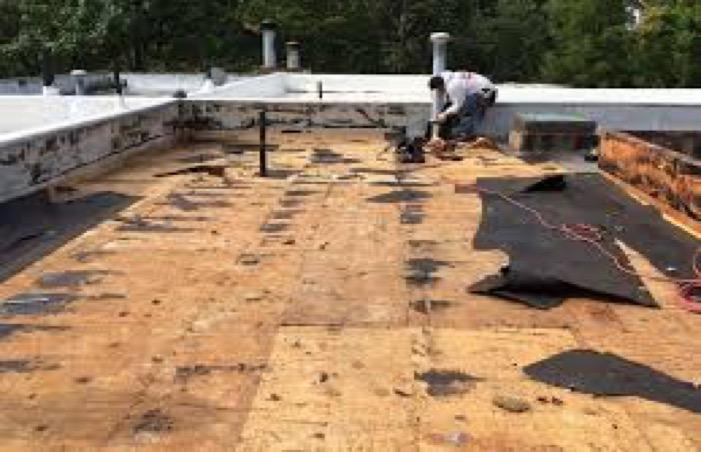 Modified Bitumen
This could be seen as an alternative to built-up roofs. It is popular because of the flexibility and elasticity that it provides. It performs really well in ice-water-shades and is very affordable. It can come in handy as an option if you're on a budget if you're looking for an affordable alternative. One of the reasons why it is preferred for commercial roofing is because it is reflective due to the light-colored surface. That means it is an energy-efficient solution for a flat roof.
EPDM
The more popular name is "rubber membrane" and is one of the most durable flat roofing solutions in the market at the moment. It is not only light but also easy to install. It is also resistant to scuffing and tearing. Even though it is more expensive than bitumen, it is a good solution for property owners and managers that are looking for long-lasting and maintenance-free solution.
TPO
TPO usually come as a single roof membrane. Just like modified bitumen, thermoplastic roofing membranes come with the basic white color but you can choose other colors as well. It might look similar to EPDM from a distance but there are functional differences between the two roofing options.
Consulting With an Expert
Before you decide on the flat roofing option, it is important that you're first consulting with an expert. As much as you might want a particular roofing style, there could be limitations and it is the work of the roofing contractor to provide the right advice so that there are no issues down the line.
Getting the right roofing contractor is never going to be a straightforward process. There are a couple of considerations that you should have in mind and some of them include:
Experience: Experience is crucial when working with any contractor and a roofing contractor is no exception. Ideally, you should be looking for a company that has more than five years of experience, especially if you're working on a commercial roofing project.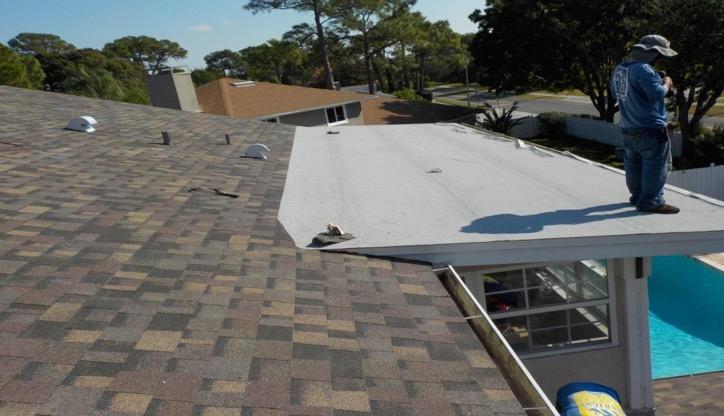 Local Company: You should also make sure that you're only looking for roofing companies in your area. Such a company will be aware of the local codes and will have the necessary permits necessary for the job. There is someone that will be accountable in case there is an issue with the roofing project.
Warranty: You should never work with a roofing company that can't provide a guarantee for their work. A roofing company that has nothing to hide will not be afraid to stand behind their work. The warranty should not only be on the workmanship but also the materials that are used. There are companies that can provide 10 years warranty on the products and lifetime warranty on the workmanship. This gives you the assurance that you're working with a company that knows what they're doing.
Communication: A good roofing company should be good at communication. You want to be aware of what is happening whenever there is a major development. This is particularly true for commercial roofing installations as there are a lot of moving parts. There are companies like Pierce County Roofing that are known for stellar communication and unrivaled customer support. You can know the kind of communication you can expect when you first reach out to them.
To sum it up, flat roofs have become popular over the last couple of years even for residential houses. There is less maintenance involved and you don't have to worry about water leaks. It is crucial that you're looking for a good roofing company if you're to get the best roofing installation. You can ask for quotes from different companies so that you're getting the right balance between cost and quality.
comments powered by

Disqus