Buying an Air Conditioner? Here Are Some Tips and Advice To Get You Started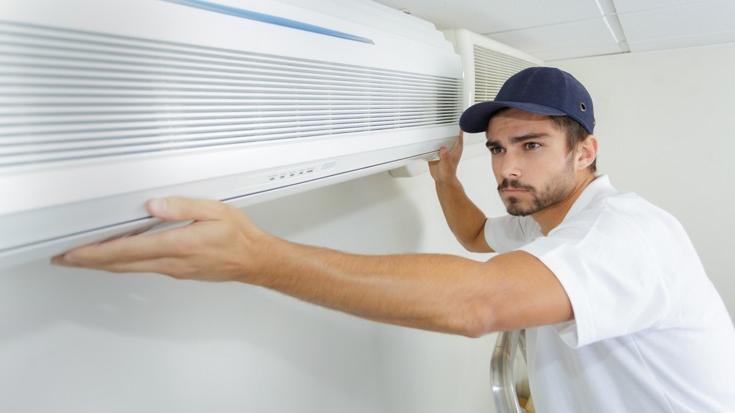 Investing in a new air conditioner doesn't come cheap. So, when you make a move to replace your existing system or fit your new home with one, you want to know you're making the right choice in a heating and air-conditioning system. It will likely be ten years or more before you need to upgrade it again, so how do you go about to get the right fit for your property, budget, and other requirements? How will you ensure you get the lower energy bills, comfort, and improved air quality you're after?
Here are steps you need to take to get it right:
Hire a reputable contractor
Even if you do your own extensive research into the HVAC field, you'll not be able to understand all the details involved. You want to make sure that the company you choose to work with when you fit an aircon has the know-how, training, and experience to give you the best information, and won't take advantage of your ignorance. Ask friends and family you trust to recommend a contractor that they had a good experience with. Don't fall for online deals or low rates offered by companies you don't have personal referrals for.
Another tip is to ask how long the contractor has been in business. A company that has built up five solid years of good customer service is likely to be a good bet. Also, always check the contractor you choose to work with is registered with the relevant licensing unit of the industry in your city or state.
You can also check online or with this body if there have been any complaints or recent disputes with the contractor. Do some legwork too. Ask for some recent clients and then contact them to see if they'd still recommend the supplier. Ask specific questions such as, did they do what they promised? What are their energy bills like now? Where they happy with customer service and workmanship?
Listen to your contractor
So, you've hired an expert. Why wouldn't you listen to their advice? Don't be swayed by the information you've read online about the brand or size of an HVAC unit – your contractor may listen to your ideas on the matter, but go with their ultimate recommendation. They know the details that matter, such as which manufacturers offer the best warranties and levels of customer service.
Invest in the correct size AC
There are several factors a contractor needs to consider before they recommend the size unit you install in your home. For example, the microclimate you live in, your insulation, and even the placement of the air ducts. Don't trust a company that is willing to send you through a quote without visiting your property to inspect your attic or roof space. They need to do the necessary research before they send you a proposal.
Remember, a bigger aircon is not always necessarily better. An aircon that is too large for a home can waste energy and wear out quickly. Aircon size is determined in 'tons of refrigeration', meaning its ability to cool based on one ton of ice melting in a day. Most range from between one to five tons in capacity.
Previously you wanted to look at about 1 ton of refrigeration for every 400 square feet of floor space in your house. But things have changed, and energy efficiency has improved. New, more efficient systems mean that you can look at 20 percent less tonnage than before. Note that it is a fallacy that warmer patches in your house can be solved by simply increasing the capacity of your air-conditioner.
So why is an oversized AC a bad idea? Firstly, they cool more quickly, so they start and stop more frequently. This leads to the overuse of the mechanics. They also don't run for a long enough period to dehumidify the air. A smaller unit will likely run longer and perform more efficiently.
So what should you do? Ask your contractor to undertake a heat-load calculation before they recommend what size air conditioner you need. The calculation should take into consideration the size, shape, and orientation of your house. It should factor in insulation, window area, and air infiltration. Then there's also the climate and number of people living in the home to consider too.
These are other things to think about:
If you only replace the outside AC unit's condenser and compression, you may not get the comfort levels and energy savings you want. The different units need to match in capacity and efficiency.
Check the system comes with an energy-efficient SEER rating (look for an Energy Star label).
Think about upgrading the ductwork. Bad ducts will reduce the efficiency of even the best AC system.
Don't only look at the price. A low quote may be submitted by a contractor that has taken your ducts and filtration system into account. Check too if they offer a guarantee for their work.
Penair has been providing professional air conditioning servicing, repairs, and installations and is now servicing the area of Mona Vale and other areas of Sydney's Northern Beaches.
comments powered by

Disqus