What to Look for in a Custom Home Builder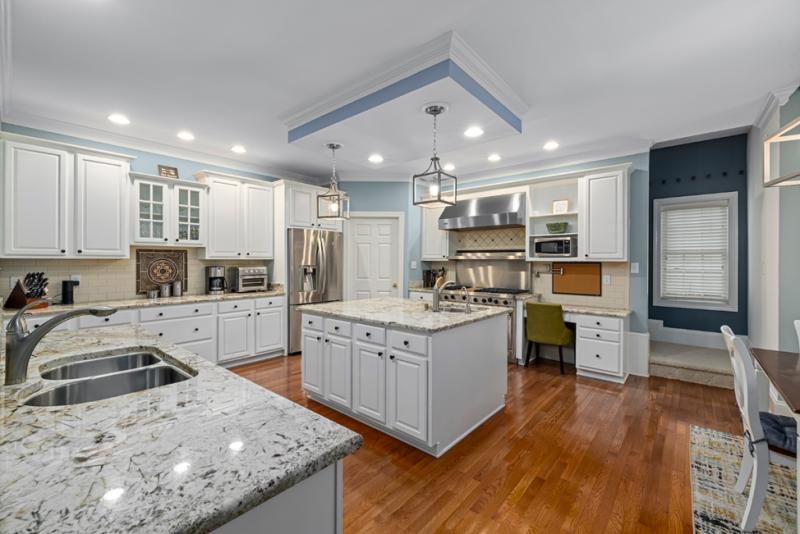 Photo by Curtis Adams via Pexels
If you're ready to finally buy a custom home, it can be easy to get swept up in emotion and make a bad decision on who you choose to build it. These are the minimum steps you should take when looking for a custom home builder who can actually turn your dream home into a reality.
1. Experience Matters
In construction, experience is king and can often be proof of the builder's trustworthiness and skill. A builder with a solid track record likely has streamlined their process over the years. They've also probably faced (and overcome) various challenges, making them better equipped to handle unexpected hiccups.
2. Previous Work & Portfolio
It's essential to review a builder's past projects. This will give you insight into their quality of work, design versatility, and how closely their previous projects align with your vision. Remember, you're not just looking for beautiful homes but also attention to detail and the execution of complex custom requests. For example, the portfolio of a custom home builder like Blythwood Homes will contain award-winning builds that were recognized for both innovative designs and excellence in construction.
3. Reputation & Reviews
Speak with past clients or read online reviews. It can provide a realistic picture of what working with the builder is like. Did they stay within budget? Were there any unexpected complications, and if so, how were they handled? Remember, no builder will have 100% positive reviews. It's the nature of the industry. However, how they respond to and resolve concerns is telling of their professionalism.
4. Transparency
A trustworthy custom home builder will be transparent from the start. They should be forthcoming about costs, timelines, and the materials they use. If you find them evasive or vague about these details, it might be a sign to look elsewhere.
5. Licensing and Insurance
Ensure the builder has the necessary licenses and insurance in place. This not only ensures you're working with a professional but also protects you from potential legal issues down the road.
6. Communication Style
Building a custom home is a long-term project. During this time, you'll be communicating frequently with your builder. It's essential that you're comfortable with their communication style. Do they promptly respond to calls or emails? Do they explain technical aspects in a way you can understand? Open and clear communication can make the home-building journey more pleasant and efficient.
7. Flexibility
Custom means just that – custom. The builder should be flexible enough to accommodate your specific needs and preferences. If you find a builder who's too rigid or insistent on sticking to their predefined plans, they might not be the best fit for a custom project.
8. Budget Adherence
Cost overruns can be a significant concern in construction. It's essential to work with a builder who provides realistic estimates and makes a concerted effort to stick to them. While there can always be unexpected expenses, a professional builder will always discuss these with you before proceeding and likely warned you about them before they happened.
9. Warranties Offered
Warranties on new homes in Ontario are mandatory, but find out exactly what's covered before you commit to anything.
10. Custom vs. Semi-Custom
There's a difference between fully custom builders and semi-custom ones. Fully custom builders start from scratch, tailoring every aspect of the home to the client's desires. Semi-custom builders, on the other hand, start with a base model and allow for specific modifications. Determine which approach aligns with your vision and ensure your chosen builder can deliver.
comments powered by

Disqus