What to Consider if You Want to Buy a House in Medina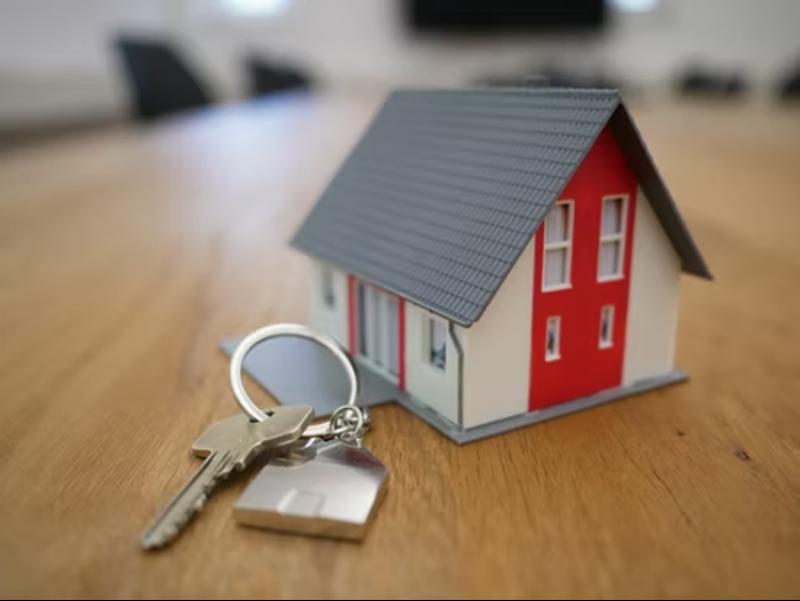 With a population of merely 6,549 people, Medina may seem like a quaint, tranquil place to live in. The affordable median house value coupled with the low unemployment rate and relative safety has quickly boosted this suburb's popularity.
It has quickly become one of the most popular choices to raise families, ranking #7 in Minneapolis. Before you plan to settle down in Medina, let's walk you through a few pointers to keep in mind when you go house hunting.
Valuable Advice From People You Trust
Buying a home is a huge step in someone's life, and this decision shouldn't be made hastily. If you are considering moving into a new city like Medina, there are more things to consider before you move.
Firstly, tune out the "helpful" advice that you are bound to get from well-wishers around you. Heed the sound advice of those with credible experience on the matter, preferably with home improvement or the real estate industry. This calls for a reliable real estate agent who is reputable among buyers.
The Neighborhood
Medina is undoubtedly a great place to live. Having a firm idea about the neighborhood where your future home might be is wise. This will also give you an idea about the cost of your home and the quality of life enjoyed by the residents.
Perusing through a guide to living in Medina, MN is a good start to finding out information about the population, median home prices, schools, employment rate, and safety in the city.
Location of The House
Your house is where you will be commuting to work or school, as well as access to places of recreation. Buyers also look for ease of access to main roads, the traffic flow, and proximity to parks, pools, or other recreational areas.
While some may prefer the quieter sides of the neighborhood, others prefer being closer to the main streets. Your personal preference will affect the purchase price, so clarify them with your realtor before deciding.
Size of The House
Although the market is hot for houses in Medina, given the lucrative median prices, plenty of apartments are available for buying and renting.
Many factors will decide your house size, such as your budget, family size, and how you plan to use your home. Even if lot sizes are similar in neighborhoods, you may have a preference for your lawn shape or driveway length. Your privacy will also influence your choice of the lot shape.
Proximity To Work and Schools
Most people prefer having their homes close to work or school. Not only does this save time and costs commuting, but it also gives plenty of time to relax or spend on hobbies.
Relying on the map isn't enough to determine commute time. Travel the route yourself to check the traffic flow and how long it takes to reach your destination.
Homeowner's Association Details
Most neighborhoods have an association for homeowners. Check with your realtor whether that is the case for your area too. HOAs have several rules and regulations regarding renovations, parking, and fees.
Status of House Offers
Your realtor would have the best answer to this question. Popular houses often have competition with investors providing cash upfront. This makes it difficult to leverage with counter offers, and prices may soar.
Extent of Home Inspections
Your desired home may look perfect on the outside but may have underlying issues that cause headaches after you buy the house. This is why house inspections are essential.
House inspections reveal issues like mold, inadequate insulation, roof issues, and infestation, among others. You must inform the seller of these problems before you sign the lease. In such cases, the seller pays to fix them before the official purchase.
Your Financial Capability
Your home is an asset that you can utilize to your benefit by renting it out or selling it at a profit. Although a home may be a commitment, property taxes and mortgage interest are often waived in many cases so there are tax benefits to opening a home.
Nevertheless, the foremost factor that determines a home purchase is the depth of your savings. A DTI or debt-to-income ratio of 36% is considered ideal. In order to calculate this, add up all your monthly debt. Then multiply your total monthly, pre-tax income with 36% and compare both figures.
The next factor is mortgage debt. Subtract your monthly total non-mortgage debts from your total monthly gross income to find the highest mortgage debt you can pay. It should be 28% or less of your monthly income.
Finding The Right Mortgage
Buying a house can involve thousands of dollars worth of mortgage, so smart financial decisions are crucial before you sign the papers. Even though mortgage options are available for every type of buyer, you need to find the right one.
For instance, the fixed interest loan allows you to pay the same amount no matter the fluctuations in the current interest rate. Although you may pay more if the rates go down, sometimes refinancing is an option.
On the other hand, adjustable rate loans vary depending on the current rates. This means you will pay less for lower rates and more in the opposite scenario.
The Down Payment
Even though the median home price is comparatively affordable in Medina at $557,200, it is still a considerable sum of money. Thus the mortgage plays a decisive factor in your down payment.
Ideally, paying 20% of the home price will help you avoid paying for private mortgage insurance (PMI). If you cannot do so, inquire with the lender about alternatives.
Seller's Incentive
The seller's motivation also plays a role in determining the price of the home. While some seller's put their homes on listings without caring about selling it. On the other hand, some sellers are highly motivated, whether to shift elsewhere, an estate sale, or pay back their mortgage.
The difference between the two is that the more enthusiastic seller is more open to negotiations about prices than the former type. Your realtor will be the best advisor on this matter.
Maintenance
If you are one of those who bought a cheaper house with plans of renovation, there is considerable preparation to be done.
From essential repairs to aesthetic additions, maintenance can cost a pretty penny and considerable amount of time. Ensure that you have prepared to take on the financial burden and additional labor.
Age of The House
This applies more in the case of older or vintage homes that require repairs and upgrades adding to the overall cost of the home purchase. A basic understanding of construction codes during the time your home of choice is a wise idea. Your realtor would be a good guide for this and other relevant information.
Appliances
Home appliances are a considerably costly replacement. The general rule of thumb is that past the age of ten, the appliance is best replaced with a new one. This especially applies to items like refrigerators and ovens.
You should also inspect appliances like the boiler, washer, dryer, furnaces and stoves to assess their maintenance. It is also good to check whether the home allows for additions that you may want later, like dishwashers and ovens.
The property listing should be reviewed to ensure that the appliances are part of the house and will stay in the house after the purchase.
Rooms and Kitchen Layout
The number of bedrooms and bathrooms should reflect your family size, lifestyle, and visitors you may entertain in the future. Additional bedrooms can double as guest rooms, offices, study rooms, kid's space or even storage spaces functioning as helpful extra space.
Older houses often have one bathroom; in such cases, there are often options to remodel additional bathrooms. Your preference is also important to find out the ideal option for your family. Some families may want handicap-accessible bathrooms, whether you want shower stalls, bathtubs, or both. You may also want to account for any guests you may entertain.
Direction of Windows
The long, warm summers of Medina are ideal for sun lovers. The direction of the windows should be placed to take full advantage of that. Moreover, the window direction also gives clues about maintaining the lawn and siding.
Conclusion
Medina MN is a great place to live and raise your family. So if you are thinking of becoming a permanent resident here, buying a home will be the first step.
A planned and well-informed decision will save you both time and costs while buying a house fit for the entire family. These tips were compiled to help you narrow down your dream home that you will be cherishing for years to come.
comments powered by

Disqus