9 Simple Tips to Sell Your House Will Become Hassle-Free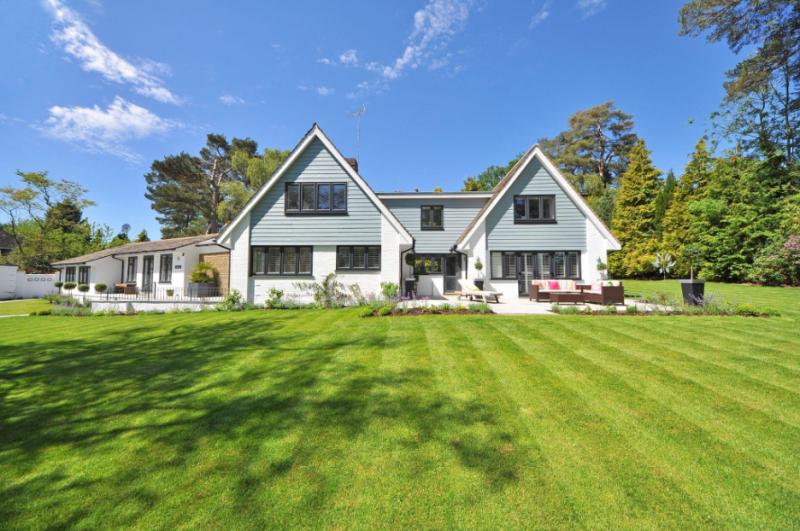 An uncalled-for situation has appeared out of nowhere and you suddenly need to relocate or move out to someplace very different now. What should you do? Sell your house? But buyers are offering low prices or you are not getting expected buyers.
Selling your house can become extremely frustrating, and stressful enough to break your patience on any given day. Furthermore, the longer it takes to sell your house, the more your daily life will suffer and so will the value of your property.
But fret not! We have put together some great tips that will help sell your house hassle-free. Read this, sketch out a plan, and start on your journey!
1. Selecting a Good Real-Estate Company
There are many good real-estate companies that can create a win-win situation for everyone. These companies will not only offer you good prices but will also make every step faster and more precise.
There are many companies who will offer you a great value and cash upfront to purchase the house. The great thing is that they make everything fast which is good news for you if you want to keep the whole process of selling the house hassle-free.
One such reputable real-estate company states, "We buy houses in Little Rock, we check the property, appraise the house and if every box checks right, you will get an offer in 48 hours. We don't take commissions either."
2. Investing in Repairing the House
You can also go solo if you can't get a good offer from a hassle-free real-estate company. Living in a house will definitely create wear and tear. Thus, it is advised that you invest some time and money to repair small things which will not only increase the value and attractiveness of the house but will also help you to sell it faster without getting into extra hassles.
You Must Do These Steps Before Selling :
Repair the water systems.
Fix the kitchen sinks.
Change any broken taps and water mixers.
Change broken tiles.
Change carpeting.
Repaint the walls.
These small repairs will just fasten the whole process and eliminate lowballers.
3. Selecting a Suitable Selling Price
If your house is in an area where the ratio of buyers is higher than the supply of available house, chances are you won't succeed in selling it fast.
This is a very common scenario since relocating has become very common for thriving businesses and these businesses require their employees to move around their desired locations.
Study the market, watch other listings, compare the price and come down to a decision. Don't put too low a price tag on the house because it won't satisfy you financially and don't put a large price tag on it as it may not enable to sell quickly.
So, in a nutshell, always compare your house with the market.
4. Hiring a Professional Videographer & Photographer
A professional videographer and photographer will make your house look more appealing to potential buyers. These professionals use professional cameras and advanced equipment that can capture details, depths, color, and quality that normal cameras or mobile cameras cannot.
Professional videographers and photographers can take shots of the house in 3D, can create VR tours of the house, and can bring in certain emotional tones through their service that can definitely influence a buyer. They will most certainly lessen the hassle of having to give random tours of the house on a random schedule.
Before hiring a professional expert for this job, make sure what their service will cost, if there are any hidden charges (or not), and whether they require any specific condition of the house before capturing the shots.
5. Choosing the Right Time
Trying to sell winter clothes during summertime is as difficult a task as selling a house during the slow season.
For instance, research suggests that in Chicago, the first two weeks of February are the best month to sell a house. On the other hand, in New York, the best month to sell a house is during the Christmas season.
And in Houston, TX the final two weeks of January are the best time to sell. You need to find out which month and weeks are best suited for your area.
But do keep in mind that the best time is always the moment you feel like you are ready to move out or relocate regardless of your circumstances and nothing comes close to this.
6. Maintaining Honesty and Integrity
Hiding major factors or problems of the house will cause no help but will decrease the value of the property. It will not only gather a bad reputation, you might even fail to complete the process for a long period, thereby increasing your monetary losses.
Fix the problems before they get questioned or requested by the buyers. If you cannot do this, then list your house below the market price owing to the unresolved issues.
The best way is to always remain straightforward, true to your words, and explain everything in details. You won't believe how much a buyer trusts a seller if they remain on point.
7. Using Traditional Listing Sites
Make use of traditional property listing sites. Always use actual pictures of the property. Write brief details and description of the house, the number of rooms, bathrooms, size of the garage, backyard, closets, sheds, and the size of the house.
You can always sweeten the deal by offering some extra things like free cables, furniture (if you have listed the house without the furniture), pools and gardening tools.
You can list your house for free on some sites but spending some bucks will definitely put your property in ranked and recommended sections.
8. Using Social Media
Why pay for something when you can reach a big number of potential buyers through free marketplaces? Nothing can beat free marketing.
Social media sites like Facebook, Twitter, and Instagram have become a great marketplace for all sorts of products. As the platforms are easily accessible, you can use these sites to list your product for free.
You can also spend a small amount of money to boost your listings, which is comparatively nothing when it comes to the sum you need to spend to rank your property on traditional sites.
Try it out, you won't be disappointed.
9. Choosing the Right Person
If all of the above tips seem difficult to you, then choosing the right person is absolutely essential to get the proper value and demand for your house.
A real estate agent will not only help you bring in the right buyers but they will also appraise the price accordingly because they know the market very well.
A good real estate agent will put your house on good and ranked listings which will garner large attention. Some of the best agents will bring in professional photographers and videographers to capture the best snaps of your house but you may need to check whether this service is included or not.
Before choosing the real-estate agent, make sure to check :
Reviews of the agent.
The reputation of the agent.
Experience of the agent.
Selling history of the agent.
Commission percentage.
Conclusion
Selling your house because of an unforeseen circumstance is always stressful and tiring. There is no guarantee that you will sell it fast or within your desired price range or without any hiccups.
There is always a way, whether you want to sell it on your own or you want to take professional assistance. These tips for selling your house hassle-free will guide you towards the proper path but all in all, you need to remain patient.
Frequently Asked Questions (FAQ)
How Much Does It Cost to Put Your House on a Real-Estate Website?
It can be as cheap as $2.69 to $13.99 /month. If you want ranked or dedicated listings, the price can go up from $79.99 to $499.99 /month.
How Much Will It Cost Me if I Want to Boost My Listings on Social Media Platforms?
As low as $1 per day. The great side of these platforms is that you can always stop paying whenever you want.
How Much Will The Home Repair Cost Me?
Depends on the damages and where you live. Very small repair and maintenance will cost you not more than $169.9 to $$219.99. The cost may stagger up to $10,000-$13,000. But do remember, this will help you gain a lot more than you lose.
comments powered by

Disqus