Car Moving Companies: What Should You Know Before Shipping Your Car?
Today, there are over 4,800 vehicle shipping services in the US. It's comforting to know that when you need to transport your valuable car, there are plenty of choices around.
Yet it can be overwhelming to sift through them and find a reputable and affordable business. Plus, if you're not familiar with vehicle transport, there may be some unexpected things you'll come across.
The best way to be prepared for something is to learn first, then commit. That way, you'll have a much smoother and more pleasant experience.
Here's what you should know about working with car moving companies before you make a decision.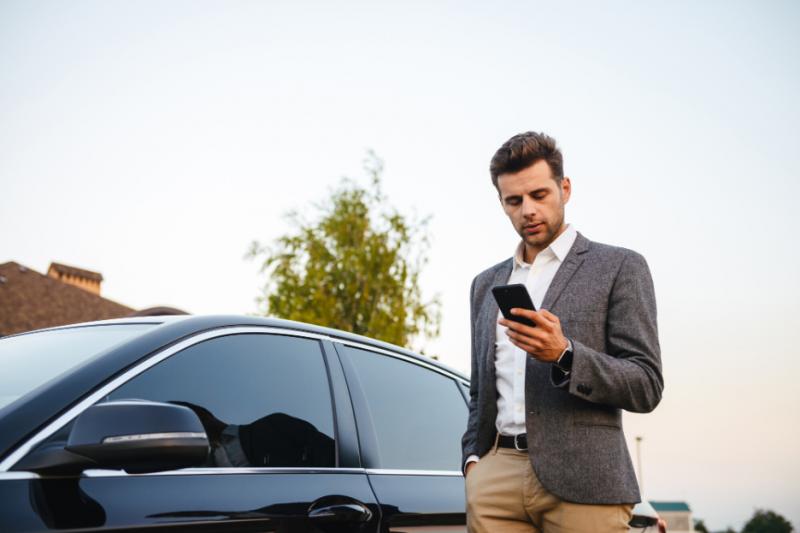 They Need to Have a Valid US DOT License
All auto transport companies need to be registered and licensed with the USDOT (US Department of Transport). They're carrying precious cargo, after all.
You should always ask companies for their license number so you can check their record. If they refuse to, then it's a red flag; they probably don't want you to see they've had a bad history.
Once you've received the US DOT license number, you can look it up on their website. It'll show you if they have any bad safety reports.
They Need to Be Insured Too
Another thing required by the law is cargo insurance. There's a minimum amount their policy should cover, which may or may not be enough to make you feel comfortable.
You can always take out extra supplemental insurance to get peace of mind. But check with your own auto insurance policy first, as it might cover more than you think.
A reputable car shipper will take good care of your vehicle. But they'll also have a generous policy so if anything happens, their customers are adequately reimbursed.
They Should Have Free Quotes
Car moving businesses should never charge for quotes. Putting a price on these is a cheap move for them to earn some money.
They shouldn't pressure you either. You'll know you've found a good car moving company if they provide free, no-obligation quotes. They'll let their customer service shine and prove how well they can serve you.
You'll Pay Per Mile
The base charge for car shipping is a price per mile. Obviously, the longer the trip, the more expensive it'll be.
However, the price per mile will actually be cheaper. This is because the truckers can pick up and drop off vehicles along the way, so it's a more cost-effective trip for them.
Expect to pay around $2.00/mile for a short-distance move (under 200 miles) and $0.60/mile for a long-distance one (over 1,500 miles).
You Shouldn't Need to Pay a Deposit
Typically, trustworthy auto shippers won't charge deposits. Scammy ones will do so to pocket money without providing services. Even worse, some might steal your car as well!
You'll only need to pay for the auto transport service itself when the driver picks up or drops off your vehicle.
However, do note that some businesses have been burned by no-shows and last-minute cancelations. In this case, they may ask for a small deposit so they know you're serious. This isn't a cause for alarm.
Don't Book at the Last Second
As with all other services, booking last minute will cost you big time. You'll be paying for convenience, which you won't need if you plan ahead.
If you know you're moving in the near future, call around and book auto shipping services so you can opt for economy or standard shipping. Expedited shipping will cost a fortune, so avoid it at all costs!
Make Small Sacrifices to Save
Planning ahead of time can save you money since you can choose economy shipping. But what else can you do to cut costs?
Choose open hauler shipping over enclosed, as you'll find more drivers and cheaper prices. However, it doesn't offer as much protection, so it might not be ideal for classic or luxury vehicles.
You should also choose major metropolitan areas as your start and end locations. Rural areas will drive the price up since they'll be harder to get to.
The ultimate way to save money is to ship during the off-season, such as spring or summer. But not everyone has the flexibility to do that, so utilizing the above car shipping tips can already shave a good amount off.
Make Sure Your Car's Ready for Shipping
Preparing your car before the pickup date will ensure things go smoothly. The auto shipping agent who you book with will give you instructions, but it's good to know what you need to do ahead of time.
You'll need to remove all accessories and aftermarket parts, then clean your vehicle thoroughly. Have your mechanic inspect your car and get it fixed if necessary.
You should also turn off toll passes and your alarm system. That way, you won't be unnecessarily charged and your car alarm won't go off at the most inconvenient times.
Only leave a quarter of gas in your vehicle's tank. This will keep it as light as possible for transport so the trucker doesn't consume as much gas.
Pick the Right Car Moving Companies and It'll Go Well
There may be plenty of car moving companies out there, but as you might've guessed, not all of them are excellent. By knowing what to look for and what to expect, you'll have an easier time choosing the right car moving firm.
As a result, you won't be as stressed out in the midst of a big move. You'll feel ready to tackle whatever comes your way!
comments powered by

Disqus