Apartment Balcony Screens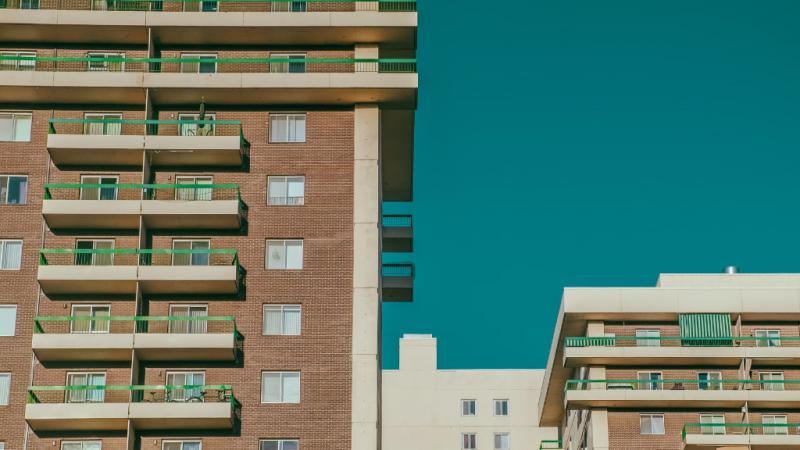 Balconies are a great feature in any apartment, providing residents with fresh air and outdoor space. However, balconies can also be dangerous places if you have pets and small children. It's the entryway for pests like mosquitoes, too! Plus, on days when the sun is beating down, a balcony can feel like an oven. To fully enjoy your balcony and make it a safe place for your family, install an apartment balcony screen and a retractable awning.
What Are Retractable Screens?
Retractable screens are just like regular window screens, but they can be pulled down when you need them and rolled up out of the way when you don't. They're usually made of a mesh that keeps bugs and pests out while allowing fresh air to flow through.
There are a few different types of retractable screens. Some are made to fit specific doors and windows, while others can be custom-fit to any size opening. Some screens attach to the underside of a balcony railing, so they're out of the way until you need them.
One of the best things about retractable screens is that they give you the option to enjoy your balcony without being bothered by bugs. If you have young children or pets, retractable screens can make your balcony safer by keeping them from falling off.
Another benefit of retractable screens is that they can provide shade on hot days. By blocking out the sun's rays, retractable screens can keep your balcony cooler and make it more comfortable to spend time outside.
A retractable screen also reduces the effects of vertigo. It can create a barrier between you and the ground below, making it feel less like you're going to fall.
What Are Retractable Awnings?
Retractable awnings are like retractable screens, but they provide shade instead of protection from pests. Awnings can be made of fabric, metal, or a combination of both. They're usually attached to the side of a building and can be opened and closed as needed.
Retractable awnings can keep your balcony cooler and make it more comfortable to spend time outside. A retractable awning can also create a more private space on your balcony. By blocking out the sun's rays, an awning can make it feel like you're in your own little oasis.
A retractable awning can protect your furniture from the sun's ultraviolet rays. UV rays can fade and damage fabric, so retractable awnings can help extend the life of your outdoor furniture.
Protect Your Florida Balcony With Sun Protection
Sun Protection of Florida (SPF) knows how balconies can enhance your quality of life. That's why we create motorized screens that are designed specifically for apartment balconies! Make your balcony your own with our retractable roll screens that get rid of sun glare, reflect the heat, and stop pests from entering. If the weather changes while you enjoy the great outdoors, no problem! Our screens retract back into their housing unit with just the push of a button. We also install retractable awnings that provide UV protection for you and your furniture while adding to the overall look of your balcony.
Conclusion
SPF custom-fits products to your specific needs, so you can be sure you're getting the best possible sun protection for your balcony. Your balcony doesn't have to be just a place to store your patio furniture or an entrance for bugs. With our sun protection products, it can be a true extension of your home. Our team of experts is ready to help you choose the suitable retractable screens or awnings for your balcony. Get your free estimate today!
comments powered by

Disqus