How to Buy Your First Property: A Guide for New Rental Investors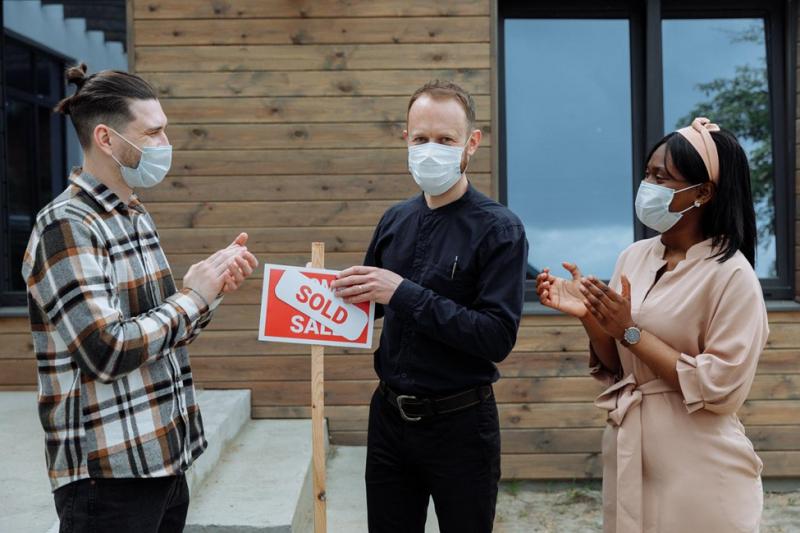 We hear about a lot of people making good money from renting out properties. And now, you are thinking about taking the plunge too. But, how do you even start? It can be daunting and downright confusing when you do not know where to begin.
Here is a quick rental property guide on how to buy your first property so you can get started on your investment journey!
Why Should You Invest in Real Estate
Unlike other types of investment, real estate provides a number of benefits that you can take advantage of.
For one, it is a physical asset that you can see and touch. In contrast to other assets, such as stocks or bonds, real estate typically appreciates in value over time.
Another reason to consider real estate investment, especially when you purchase a rental property, is the potential for passive income. Once you have tenants, all you have to do is wait for the rent checks to come in every month!
You can even have an agreement where your tenants share the responsibility for paying some expenses that the property incurs, such as monthly utility bills or repairs and maintenance.
Of course, there are also the tax benefits associated with owning rental property. The government offers a number of deductions that can help offset the costs of being a landlord.
With a rental property investment, you can generate income without having to put in a lot of active effort. However, you will have to put in some work upfront in order to find and purchase the right property. But once you do, you can sit back and reap the rewards of your investment.
Qualities of a Good Rental Property to Invest In
As with any other type of real estate, there is a specific set of qualities that you should look for when buying rental properties. Here is a checklist that you can use for your selection process.
Location
Cap Rate
Condition of the Property
Nearby Amenities
Location
Now, this is always the first thing to look at when searching for good investment properties to buy.
Typically, the best rental properties are located in areas with high demand. Look for locations with a strong job market and population growth. These places will always have individuals and families looking for housing, which means that your property will always be in demand.
Another thing to consider when it comes to location is the crime rate. Obviously, you want your tenants to feel safe living in your rental property. Look for neighborhoods that have low crime rates so that you can attract quality tenants who will take care of your investment.
Cap Rate
The capitalization rate (cap rate) is an important metric that indicates how much return on investment (ROI) you can expect from a rental property.
To calculate the cap rate, you can simply divide the net operating income (NOI) by the purchase price of the property. So, for example, if the NOI is $30,000 and the purchase price of the property is $300,000, then the cap rate would be equal to 0.1 or 10%.
The higher the cap rate, the better. But ideally, you should aim for a cap rate that ranges from 8% to 12%. This means that you will be able to generate a healthy ROI and have enough money left for the mortgage payments, as well as the necessary repairs and maintenance.
Condition of the Property
When you are looking at potential rental properties to invest in, you should always do a thorough inspection of the property.
You will want to look for any signs of damage, such as water leaks, cracks in the walls or ceilings, or mold. These are all problems that will need to be fixed before you can start renting out the property.
It is also important to take a close look at the state of the appliances and fixtures. Are they outdated? Will they need to be replaced soon? These are all costs that you will need to factor into your budget when buying a particular property.
In case you are purchasing a property that needs major repairs, make sure to discuss the cost when negotiating the price with the seller, as it will surely eat into your profits later on.
Nearby Amenities
Whichever type of tenant you are targeting (families, individuals, young professionals, etc.), there is one thing they would have in common—they would want to live near amenities that are important to them.
For families, this would mean having schools nearby. For young professionals, this would entail being close to bars, restaurants, and nightlife.
So before deciding on a particular property, you should first do some research on the amenities that are close to it and use that information to narrow down your search.
Buying Your First Rental Property: Steps to Take
Now that you know the important things to look into when picking a rental to invest in, it is time to learn how to buy your first property.
Step 1: Know Which Types of Properties to Buy
It is important to know the different types of rental properties so that you can pick one that best suits your investment goals. The five most common types that you will find are the following.
Single-Family Homes
These properties are the most popular option that new investors take for several reasons. First, they are easier to manage than larger properties. Second, they are usually more affordable than other types of rental properties. And third, they tend to have longer-term tenants, since families tend to stay in one place for several years.
Multi-Family Homes
If you are looking for a property that will generate higher returns, then you should consider investing in a multi-family home. These properties can be more expensive and difficult to manage than single-family homes, but they offer the potential for higher profits.
Apartments
Just like with multi-family homes, apartments can be more expensive and difficult to manage than single-family homes. But if you do your homework and pick the right property, you can find one that will be a great investment.
Condos
Condos can be a good option for investors who are looking for affordable property. They are typically easier to manage than other types of rental properties and often have amenities that tenants are looking for, such as a gym or swimming pool.
Townhomes
These properties are a good option for families who are looking for a bit more space than what an apartment or condo can offer. They are usually more expensive than other types of properties, but they offer unique benefits that families are looking for, such as a backyard or private garage.
Step 2: Get Pre-Approved for a Mortgage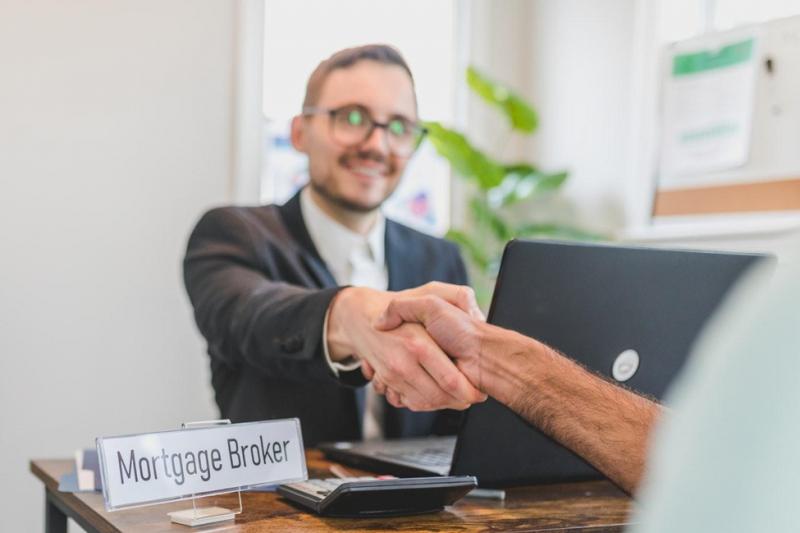 Once you have chosen which properties to invest in, it is time to set a budget for your purchase.
The best way to go about this is to get pre-approved for a mortgage. This will give you an idea of how much money you can borrow and how much you can afford to spend on a property.
Getting pre-approved for a mortgage is not as difficult as it may seem. You will just need to provide the lender with some basic financial information, such as your income, debts, and assets.
When choosing a lender, though, it is best to pick one that specializes in financing rental property purchases. This way, you can be sure that you are getting the best possible deal on your mortgage.
Good mortgage lenders also have a team of advisors who will not only guide you in picking the right financing option for your needs but are also willing to help you learn more about rental property investment.
Step 3: Seek the Help of a Real Estate Agent
A good agent will be able to help you find the right property, negotiate the purchase price, and even handle the paperwork. They will be able to give you insights into the local market, which can be very helpful when it comes to setting rents and predicting future trends.
Real estate agents also want to give you the best experience in buying real estate to rent out, doing most of the legwork so that you can focus on your investment goals.
And if you are new to investment, a good agent can also introduce you to other experienced investors who can provide valuable advice and mentorship. They can even recommend a reliable property manager should you decide not to self-manage your rental property.
Step 4: Check Out the Properties in Person
Once you have a shortlist of potential properties to invest in, it is time to take a closer look. Remember—some properties may not look like what they are on the listings. That is why it is important to visit the properties in person.
When viewing a property, it is important to pay attention to its condition and the surrounding neighborhood. Is the property well-maintained? Are there any signs of damage? Does the neighborhood look safe and clean? These are all factors you will need to consider when making your decision.
Step 5: Make an Offer and Close the Deal
Once you have found the right property, you can now make an offer. This is where your real estate agent will be able to help you out. They will negotiate with the seller on your behalf and help you come up with a fair price for the property.
After coming to an agreement, it is time to close the deal. This process can be a bit complicated, so it is important to have a good real estate lawyer on your side. They will also help you with all the paperwork and make sure that everything is in order.
Once everything is done, congratulations! You are now a new owner of a rental property!
The Best Places to Buy Rental Properties in the US
Based on the qualities that we have listed above, there are some cities in the US that are better than others when it comes to buying rental properties.
Some of the best places to buy rental properties include the following.
Atlanta, Georgia
Charlotte, North Carolina
Dallas, Texas
Denver, Colorado
Houston, Texas
Indianapolis, Indiana
Jacksonville, Florida
Las Vegas, Nevada
Memphis, Tennessee
Miami, Florida
Minneapolis, Minnesota
These are just some of the many great places to buy rental properties in the US. So, if you are looking to start your investment journey, be sure to keep these cities in mind!
Conclusion
Knowing how to buy your first property is essential and making the purchase can be very exciting. But remember—it is just the beginning of your journey as a rental investor. There are still many things you need to do to ensure that your investment will be a success. But with the right knowledge and guidance, you will be well on your way to achieving your goals.
For more useful tips and information on real estate, feel free to read the other articles on our site. Good luck!
comments powered by

Disqus