Mini Wonderland: 5 Practical Tips in Decorating Small Living Space this Holiday Season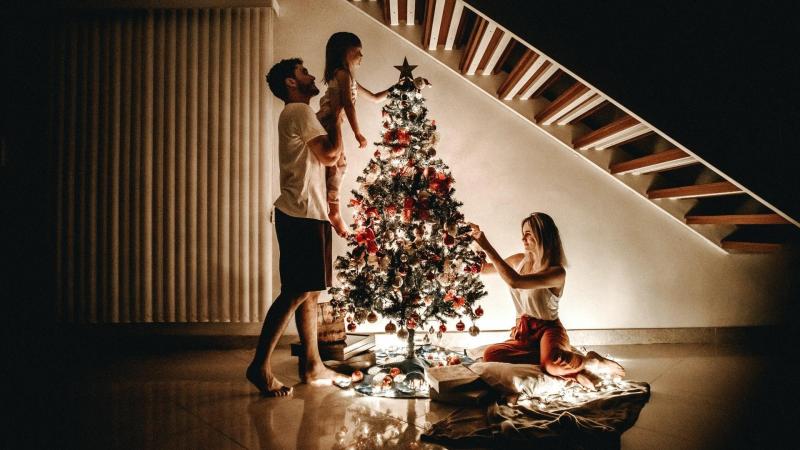 All of us know that even putting a Christmas tree can consume a lot of space, not to mention the size of it, as well as the decorations that come with it. That is why people who have limited living space, like condo owners, recognize that interior design inspiration for their homes when the Christmas season starts can be a daunting task.
On the other hand, there is no need to cut back on your holiday expectations with limited room to decorate, because here are some ideas to help you turn your small house into a mini winter wonderland.
Have Enough Cash
This coming holiday season, it is reasonable to think about decorating your home, refinancing your mortgage, add a new color to the surfaces, buy new furniture, apply winter-themed window curtains and treatments, purchase decorative pieces to the living room, and beautify all corners of the room.
Although these home improvement schemes seem exciting, doing so may require more cash, which makes opting for a personal a rational plan. On a brighter note, accomplishing this task will dramatically enhance the overall atmosphere of your living space, making it cozy and worthy to be called home.
Turn the Door and Walls to Your Advantage
There is no need to overcrowd your limited space and take advantage of your doors and walls instead. Hang a wreath on your door to cast a welcoming gesture for your guests. Try covering a wreath using a marabou feather and add a charming embellishment.
Furthermore, you can also add shots of holiday spirit to your wall by hanging images, lights, or other decorations on your windows and walls to dress them with style.
Opt for a Smaller Tree
All of us want a big Christmas tree in our homes, and putting up one in limited floor space is still feasible, but you must guarantee that it does not consume the entire living space.
To make use of the extra space in your home, you have to purchase a slim tree, particularly if your home has a high ceiling. On the other hand, if your home has a low ceiling, then you can opt for a tree that is around 4 feet tall.
However, if you believe that putting a tree is impossible, then it is time to bring out the creativity in you by doing some DIY wall Christmas tree that you can find on the Internet.
String Lights Take it to Another Level
Take your ordinary string lights to another level by making a mini holiday chandelier. Hang your lights over a chair or a table for a twinkly Christmas impact.
Always choose those warm white lights because they never fail in making your home feel more suitable for holidays. You can also put a string of lights over your curtains to make your walls or windows look stylish and elegant.
Welcome a Christmas Touch in Your Kitchen
As much as we would love to cover everything with decor, we need our kitchen counter space to make room for holiday cocktails and dishes.
You can keep things neat by simply tying a ribbon to small ornaments or wreaths, and secure the decor to your cabinet for a joyful touch that will not interfere with your daily kitchen activity.
To Conclude
Every inch counts, mainly when living in a small living space. This situation becomes more evident during the Christmas season, particularly when you have a lot of guests that you want to impress with holiday decor.
Still, even if your household space can only accommodate a limited number of people, it is not a factor that you should be concerned about in making it lovely this Christmas.
comments powered by

Disqus