A Guide To Finding Your Perfect Luxury Home In Nashville
The healthy success of the Nashville housing market is one of the reasons WalletHub rates Nashville among the top 10 cities to purchase a home. The limited supply of luxury homes and the number of high-income households joining the rental market are two main causes of the growth. Buying a luxurious home is not a decision that should be made lightly, since it is an enormous investment. And it's much more difficult if you're attempting to discover the ideal home for you and your family, given your high requirements.
Why Nashville?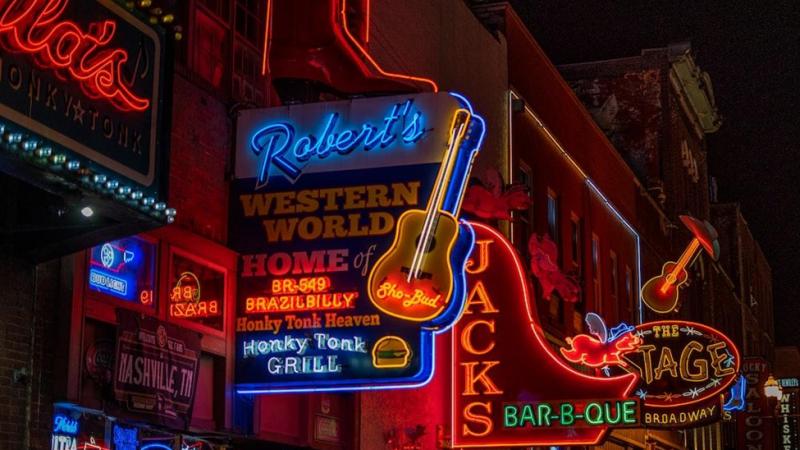 Nashville is the cradle of country and bluegrass music, with roots in R&B and a booming pop and rock culture. Nashville is the most populous city in Tennessee and the state's capital. Located in the middle of the Tennessee Valley, this city played significant roles in both the American Revolution and the American Civil War and became a transportation and manufacturing hub almost immediately. The Nashville real estate market is continuing to heat up. Out-of-state buyers are "flocking" to Nashville, there is still a housing shortage in Nashville, and yearly appreciation is reaching record highs. Last year, the expanding job market and low unemployment made Nashville one of the top cities for rent rise, and a similar increase is anticipated this year.
Recognize Luxury Properties
Although luxury houses are valued in the top 10 percent of all properties on the real estate market, there is much more to high-end residences than a high price tag. To get the most out of a luxury property, you should consider its size, location, construction quality, and distinctive architectural characteristics.
You can have a luxury home with cutting-edge features, but if it is placed between dozens of many other homes, near a landfill, or next to a busy highway, the lavish bubble can burst. There are usually one or two neighborhoods in a metropolis that are the pride of the others. If a location is considered to be the next hotspot, prices will soar. Using name-brand appliances and construction materials also results in a hefty price tag.
Find The Right Area
You can locate the perfect property on paper, but if you don't like the neighborhood, it won't work for you. Explore nearby safe communities to obtain an idea about where to begin your search. You must also pick an area that complements your way of life; certain communities are aimed toward families, while others may be ideal for young, single professionals. After locating the appropriate region, you would be able to narrow your search. You can look for homes in the Governors Club or St. Albert to see if anything piques your interest as these places have the most beautiful luxury houses in Nashville.
Get A Real Estate Agent
Finding the perfect real estate agent is essential for a successful and stress-free home-buying process. Realtors that have dabbled in the luxury market prefer to specialize in this type of real estate and connect with other high-end agents, developing contacts that they can share with you while you hunt for the ideal house in Nashville.
An expert real estate agent will be able to guide you on which houses provide the real deal and which are only pretending. They will guarantee that your experience is not only seamless, but also delightful, and they will be able to secure everything you desire in a luxury house.
Look into Title Insurance
Before the closing of your mortgage loan in Nashville, your lender will request a title search. This is a check of public records for problems in the property's title that were not discovered at the first real estate closings and might damage your ownership rights. These may be placed on a house by a developer, a taxing body, or an unpaid lender. Without title insurance, the unpaid bills of the former owner might be transferred to you as the new homeowner.
Don't Forget to Negotiate
Everyone appreciates scoring a great deal. Even if you can afford a large, luxury house, it does not mean you cannot negotiate. The method of negotiation for luxury real estate in Nashville is comparable to that of standard residential real estate. If there is work to be done and you believe the buyer is asking too much, you have every right to make an offer below the asking amount. When it comes to purchasing your ideal house, you want to be entirely happy.
If you and your real estate agent can negotiate a price reduction, go for it. If you've selected the correct real estate agent, they will be able to advise you on when and how much you may save by bargaining.
Many Nashville residents' ultimate aspiration is to acquire a magnificent luxury residence. When your home is a magnificent luxury property, it is quite simple to feel a sense of pride. There is nothing more enjoyable than inviting friends and family to your stunning house and having the space to organize parties and events there. Buying a luxury house can be stressful and leave you feeling hopeless at times. But don't panic, keep calm and make it possible.
comments powered by

Disqus