Guide to Moving To Your New Apartment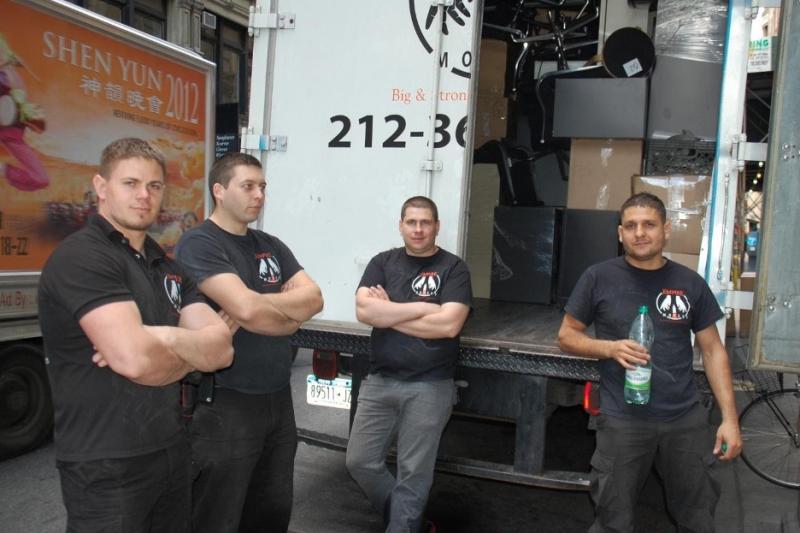 Moving to a new apartment can have some effects on your life. Therefore, you need to prepare and plan properly to ensure everything goes smoothly.
From using the right packing materials to engaging reliable commercial movers, several things come to play when relocating to a new home. Below is a simple guide to moving to your new apartment.
Things to consider before moving to your new apartment
1. Contact your current landlord
Before you shift to the new apartment, you need to notify your current landlord that you won't renew your lease. Let them know you are moving out.
In response, the landlord will help you complete a move-out checklist. He or she should also specify when and how to return the apartment keys.
2. Reach out to your new landlord
Another important thing you need to do before moving to a new apartment is to reach out to your new landlord. Know when you get your keys, where you can park the moving truck, and whether there are elevator services to move large furniture.
Also, you need to complete a move-in checklist and learn more about the new apartment.
3. Set up utilities
The other vital thing you need to do before moving to your new apartment is set up utilities. Some landlords may cover trash and water bills but it is your responsibility to set up electricity, gas, cable, and internet.
It is important to check out and outline the utilities that are your responsibility before moving in. This will ensure everything goes well in your new apartment.
4. Change your current address
The next essential thing to do is to change your address. You do not want to miss important mails just because you did not update your current address to the new one.
Additionally, update your address with your medical offices, bank, credit card, and subscriptions. Also, inform your friends and family members.
5. Research more about your new neighborhood
Before moving to your new apartment, it is important to learn more about the area. Take some time to get familiar with the shops and grocery stores in the neighborhood.
If you are a gym person, check out where to set up a gym membership, learn more about restaurants, bars, and coffee shops. Also, find out what transportation system is available.
6. Pack your items properly
To ensure your move goes well, you need to start packing as early as possible. Start packing things you do not use every day. Some of the items you can start with include books, movies, decorations, and wall art.
Also, you can pack dishware and clothes that you do not need before moving. This will ensure you do not have many tasks to deal with on a moving day.
Then prepare or bring together most items so that you can easily pack them on the moving date. For instance, you can disassemble large furniture and electronics ahead of time. Once you pack your items, make sure you label them.
To be safe, label two sides of every box so that it is easier to identify what is in every box. It will also be easier to read the labels even when they are piled on each other.
7. Consider engaging professional movers
According to experts who write for us on real estate and moving, one of the best ways to have a smooth moving process is hiring professional movers. Since they are experts, they will come with the right packing materials, help you pack, disassemble large pieces of furniture, move your items, and help unpack.
Most moving companies such as NYC movers are reliable, insured, and certified to handle any kind of moving. Whether you want to move your office or household items, you can engage them. They are experts at packing and moving household and office belongings.
However, before you hire professional movers, there are things you need to check to decide whether you need them or not. Some of the things to check include the cost, how long it will take to move your items from the old apartment to the new one, and whether they can move everything at once.
8. Clean the apartment before you move
Although most landlords engage professional cleaning experts to learn the apartment once you move, it is a good idea to do some cleaning before moving out. This is to make sure everything is in order before you handle back the keys. It may also guarantee you get the security deposit in full.
9. Get your new apartment ready
Another vital thing you need to do before moving to the new apartment is to get the place ready. Check if there are repairs or renovations needed, secure the apartment, and give the place a thorough cleaning.
This will not only make the apartment look more inviting but it will be much easier to settle in.
10. Learn the rules and regulations of the new place
Before moving, know the rules and regulations of the new apartment. Learn the safety regulations, security rules, and cleaning requirements. It is essential to know what to expect and act accordingly.
Final Word
The process of moving to a new apartment is exciting but overwhelming. Whether closing on a purchase or signing a lease, moving to a new place is a very challenging process. But if you are well-prepared and organized, you can settle in the new place effortlessly.
Hiring experts to help you move is the best way to make sure you have moved your items correctly and no major damages reported. For instance, if you engage office movers to move your office items, you will be sure important documents will be moved safely and your personnel will settle to the new workplace on time.
Also, by following the above tips, you will simplify your move and turn the new apartment into your sweet move.
comments powered by

Disqus