5 Best Cities of Canada To Live In 2020
Do you know what it feels like to give up everything and move to a new city?
Moving to a new city will change the course of your life. You'll have to get a new job, make new friends, join a new school, and even learn a new language.
Nothing is handier than a list of the best cities of Canada to live in 2020.
Canada is already a big name in the ex-pat community.
It's a first-world country with world-class education and healthcare facilities
Its friendly immigration policy is always appreciated
It's also the land of opportunities for those nurturing their careers
Before we get started, here are the factors to consider before moving into a new city:
Its location and climate: How extreme are the weather conditions there? Is it strategically placed on the map?
Social facilities: Are there great schools and universities? How is the education system? What about medical care?
People and culture: What are the main languages? Are the locals friendly? Are you okay with the local culture?
Employment opportunities: Does the city favor your profession? Are there companies that could use your expertise? Does the city have an active job market?
Costing of living: Will you be able to comfortably live on your current income? Can you afford to rent or buy a new house in the city?
Let's get started with the best cities in Canada to live in 2020.
1. Ottawa- The City for Young Families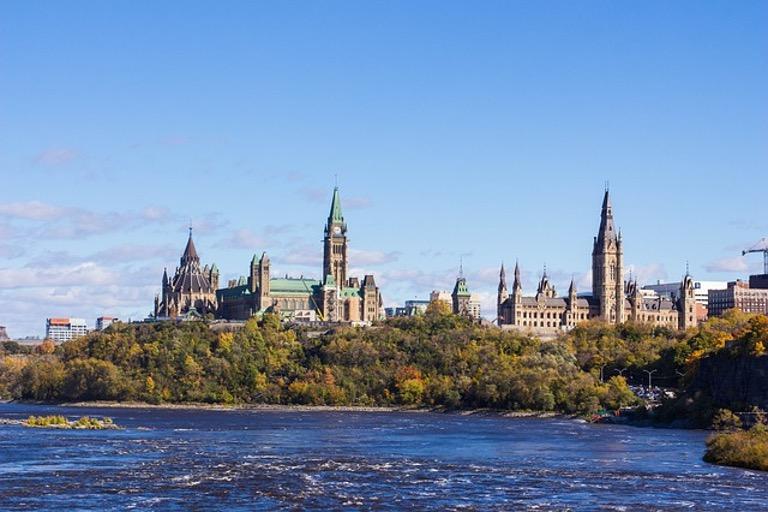 Ottawa has everything a young family could need. It's not as vibrant as other big cities and offers an average pace of life.
With a population of over 1 million people extended over 2,790 sq kilometers, it's the 4th most populated city in Canada.
It's a 24hr city with many restaurants, theaters, museums, and shopping centers. There is always something to do and you're never idle.
The high population of bureaucrats and politicians has helped maintain the high-quality medical and educational services offered in the city.
Ottawa is the main tech center in North America, offering over 70,000 jobs in the health, financial, and public sectors. The majority of its workers are public servants, and the average salary in Ottawa is $45,000-$53,000 per annum.
The costs of living in Ottawa are high, and it has been listed as the 3rd most expensive city in all of Canada. You need to make sure your income is enough to comfortably handle your expenses. The average monthly rent in Ottawa is $1,500, not including utilities like water, electricity, and the internet.
Despite Ottawa being an expensive city, its house market is slightly favorable, and the average price for a decent home is around $510,000.
2. Montreal- The Fan's favorite

Montreal has earned its spot among the best cities in Canada, and it was even voted as the 5th best city in the world.
As the 2nd most populated city with over 4 million people, it's not hard to understand why Montreal is the best city in Canada.
It would have been the perfect city if it weren't for its long and cold winters.
It's a trendy city and there is always something happening around you. You can choose to visit Old Montreal to learn more about the city.
The extinct Mt. Royal creates a beautiful green patch in the middle of the city. The culture is also diverse because of the large ex-pat community.
However, the locals have found the healthcare facilities to be unsatisfactory.
French is the main language in Montreal thanks to its ancestral French settlers. English is the second language.
Montreal is home to Canada's 2nd largest economy booming with commercial activities and accommodating major companies like Canada Space Agency, Air Canada, National Bank of Canada, among many others. Commerce is the major sector in Montreal.
Life in Montreal is easily managed by a mid-level earner. Renting at around $750 a month, it's more affordable than in other top-tier cities.
3. Calgary- The Cowboy City

This Canadian-Amerian city has a population of around 1.3 million people spread over 825.3 Sq Kilometers.
Calgary is always full of exciting outdoor activities like visiting art exhibitions and witnessing the annual Calgary Stampede. The transport system is also very solid and affordable.
Its social facilities are high class and the education sector is greatly supported and funded by the government to offer the best to its residents.
The government is actively involved in growing the economy and creating more job opportunities. Calgary's economy is greatly supported by the oil, gas, and petroleum industry that offers plenty to engineering, geology, and mining graduates.
The household income in Calgary is slightly higher than normal, at around $96,000 per annum.
The cost of living is manageable for a city of its size, with an average annual expenditure of around $25,000. Rent (the biggest expense) is around $564-$753 per month. This puts Calgary among the best cities in Canada for young singles.
4. Toronto- The Culturally Diverse City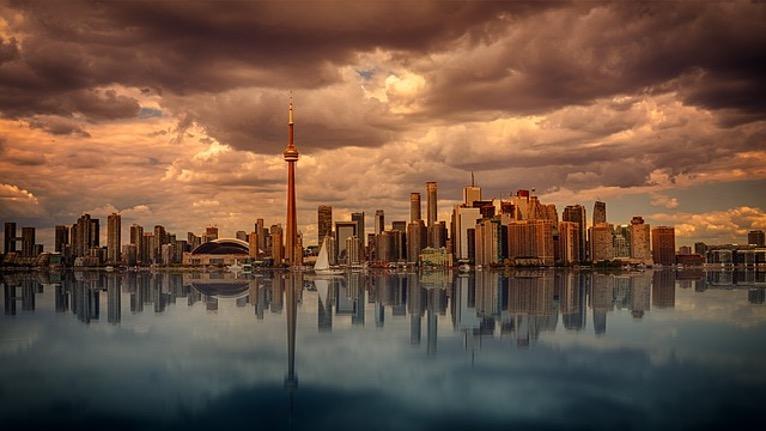 Toronto is Canada's largest and most populated city, with over 6 million residents spread over 630.2 sq Kilometers of land.
There is plenty to do like taking the Edge Glass Walk and watching the relaxing Niagara Falls. You also get to learn about different cultures and cuisines from all walks of life. There are over 230 foreign nationalities in Toronto!
Toronto manufactures more than 50% of Canada's manufactured goods. This makes it the perfect spot for entrepreneurs. It's also a prime spot for many of Canada's biggest construction companies, which is one of the reasons the city's architecture is so cutting-edge.
Toronto's economy is stable with incredibly low unemployment rates and most people are happy with their incomes. The leading sectors are business, engineering, and finance.
Careful, though; Toronto is Canada's most expensive city. Rent is noticeably high at around $1,700 per month for a one-bedroom apartment. Annual expenses add up to an average of $33,880.
5. Levis- The Affordable City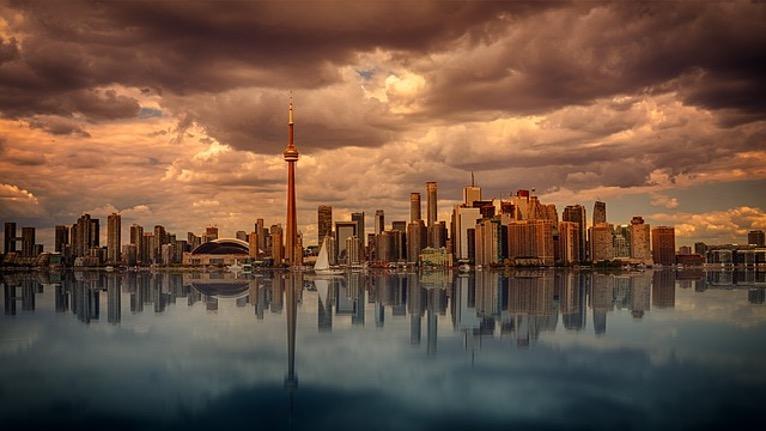 Although Quebec City is known for its beauty, Levis might not be such a bad idea. It's just across Saint Lawrence River, not far from the big city of Quebec province.
It's more of a little-big city with around 144,000 people. Don't expect as much cultural diversification as you would in Toronto. However, there is enough to add some spice to your life.
French is the main language in Levis. Mastery of French and English will give you a slight advantage in the job market.
Speaking of jobs, Levis enjoys a diversified economy with the manufacturing sector as its strongest sector.
The cost of living in Levis is significantly low compared to the big names on this list. A decent house is around $309,397.
There you have it, these are the best cities in Canada to live in 2020.
comments powered by

Disqus