Why You Should Add A Skylight In Your Apartment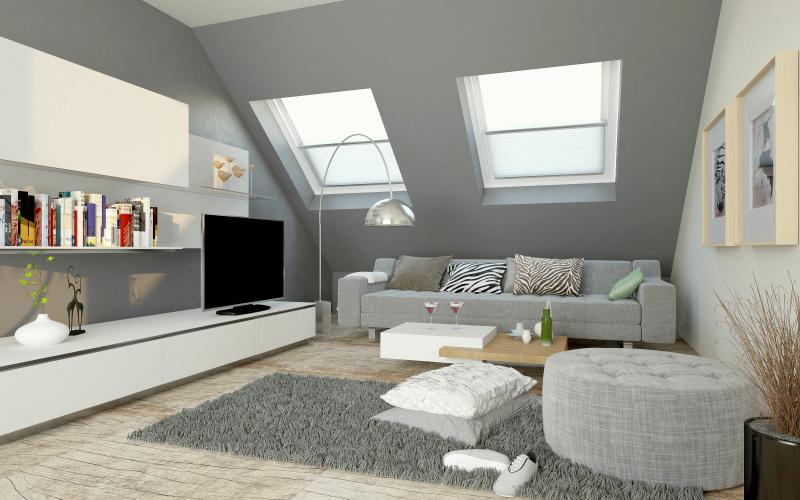 Over the years, modern day skylights have been an important part of contemporary home decor. From their use in old mansions, to homes on mountaintops, to newly built condos and apartments, skylights are no longer limited to commercial or industrial buildings. Modern day apartments and condominiums can now have skylights installed, creating a dramatic change that also adds value to the property.
In this article, you'll learn more about the benefits of adding a skylight in your apartment.
What Is A Skylight?
Otherwise known as a roofing light, a skylight provides natural light or illumination inside a home, apartment, or any building. It's typically a sloped window that's installed on the roof, providing plenty of benefits to homeowners. Along with skylight blinds, homeowners can control the amount of sunlight or natural light that enters the home, providing beauty, comfort, and warmth.
Different Skylight Styles Available
The first thing to understand about skylights is that there are many different styles available. Traditional natural light used to only come from doors and windows. But, over the years, with more sun and better insulation, skylight designs have evolved to include even the smallest and darkest rooms in the home, making the most isolated and darkest areas feel warm and welcoming.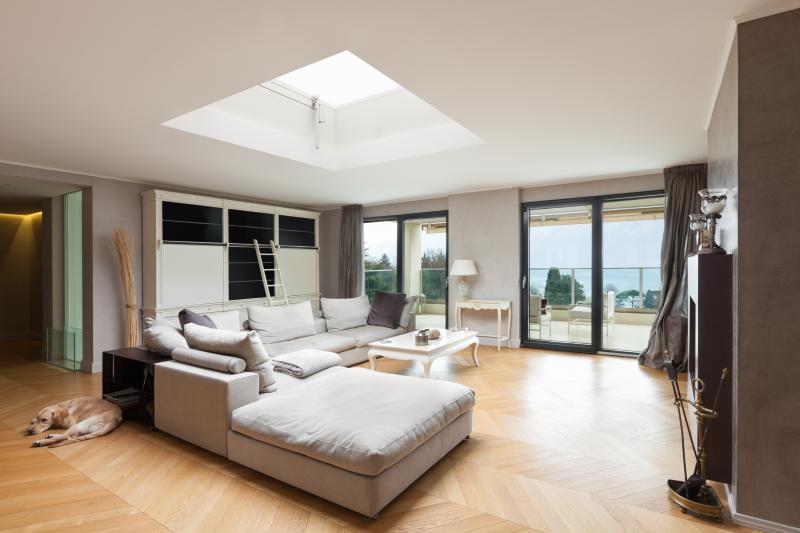 There are many ways to make your skylight designs unique and personal to you, but there are some basics that need to be understood before you install a skylight. Here are some of them:
Traditional skylights are designed to capture the light in one direction. In other words, they're not designed to allow light to enter through another, and that's the difference between skylights with a single opening, and double opening skylight systems.
A single unit skylight allows light to enter the room at one direction only, while a double unit skylight allows light to enter the room at both directions. This creates a sense of openness and lightness in the room. A single opening allows you to see a clear view of the area, while a double opening allows you to see a wider expanse of the room.
Benefits Of Installing Skylights In Your Apartment
Now that you know what skylights are and the different types out there, take a look at the following benefits of adding skylight in your apartment.
Increases Resale Value
Adding a skylight to your home or apartment can have a variety of aesthetic and practical benefits. They can add to the resale value of a property because of the improved curb appeal of your apartment. Skylights provide natural sunlight and better ventilation for a room that may be too cold, damp, or overcrowded.
Here's how:
Save Energy Bills: Saving on energy costs (electric and heating) can be an important factor in your apartment property sale or rental. A skylight can increase the value of a property because they let in a better light.
Natural View: A scenic view is important to homebuyers and renters. Skylights provide a sense of space and help to create the feeling of openness that most people are sure to appreciate.
Saves Energy
Solar heating is a great way to save on energy costs (electric and gas). The sun's rays are free, there's no cost to heat your home or apartment with them, and they last forever. Awnings and roof boxes can provide an additional layer of protection from the rain, snow, and sleet that fall during the winter. They're also effective in blocking out the glare that comes from the sun.
Improves The Overall Appearance Of A Room
A skylight can improve the overall appearance of a room. It looks particularly great in a bathroom, kitchen, or any room where you may want to highlight certain features. There are also a host of aesthetic benefits to adding solar lighting to a room. Solar lights can brighten a dark room. They can also be installed over a window to highlight an elegant view or show off a beautiful scenery.
Cost-Effective
Installing a skylight is a cost-effective way to create a beautiful look in your apartment, especially if you choose the right type. Most skylight units will include the basic elements such as a solar panel, an air inlet and a window cover. An air inlet allows warm air to enter a room. and a glass cover can help protect the skylight from frost forming and ensure that the air is clear, even in areas with poor visibility.
Easy To Maintain
One of the biggest benefits of having a skylight is that it's easy to maintain. There's less maintenance work needed because the skylight is sealed up from the outside. It's also less likely for damage to occur due to condensation, water or smoke. This will allow you to clean the window more frequently since the window cover and the solar panels don't need cleaning.
Skylight Installation Tips
Here are some great tips to keep in mind while you're installing a skylight in your home:
Consider The Purpose: When deciding whether or not to install this addition to your home, it's important to figure out whether or not you want the added skylight purely for aesthetic purposes. If you only have a small room, skylights are not the best choice, but if you have a larger space, adding a skylight is a very cost-effective way to elevate the look and feel of the room.
Avoid Common Installation Mistakes: When installing a skylight, one of the most common mistakes homeowners make is installing the solar window cover before the skylight. If you don't have an air inlet, you'll need to have the window cover or skylight closed during the colder months, which will decrease the benefits of having the addition.
Hire A Professional Installer: Installing a skylight can be a great addition if you choose a company with experience installing skylights. Most companies will have a skylight installation team on hand at all times, so that you can discuss your needs and ensure that the job is completed professionally.
Conclusion
Installing a skylight is a very affordable investment for any apartment homeowner. Skylights provide natural light, warmth, and comfort. They're easy to maintain and provide with a picturesque from inside your apartment. You'll be able to enjoy these benefits year-round, especially if your skylights are properly insulated and maintained.
comments powered by

Disqus