What You Need to Remember When Moving House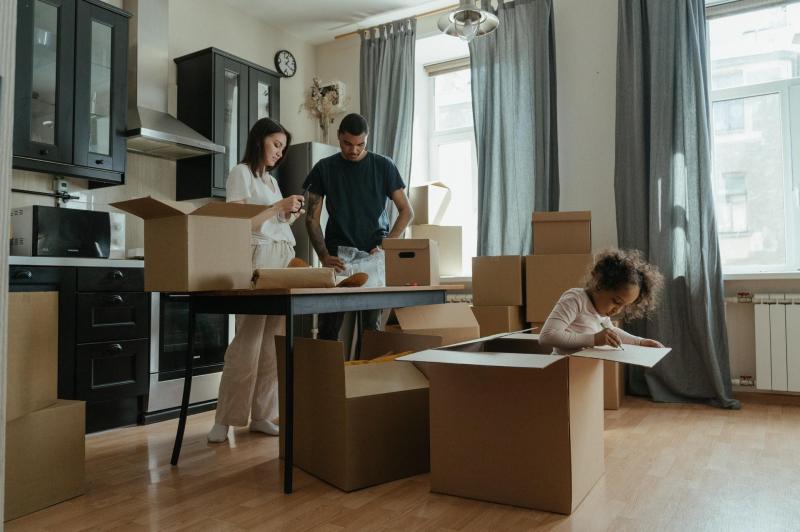 If you are preparing for the involved and exciting task of moving house, there is a lot to keep in mind. In having a comprehensive, well thought out plan, you can avoid problems with timing, organisation, and will ensure that nothing is left behind.
This might involve more than you think - aside from developing an overall plan and thinking of obvious to-do's such as organising a moving service, there are a huge number of smaller tasks, many of which may have slipped your mind.
Developing a Plan
Before you dive into the moving process, the best approach should be to devise a plan that covers every aspect of the move.
A great way to structure this plan is to split it up into three sections:
Packing up your old home
Preparing your new home
Making the move and settling in
Each section within your plan should work as an actionable section of tasks, ensuring that you do not forget anything in what can be an otherwise overwhelming process. This brings us on to the first section; packing up your old home.
Packing Up Your Old Home
Packing up your old home has a few steps involved. In the lead up, there are many preparations you should make in order to ensure a smooth process, and the packing process itself is important too.
Prior to packing and getting everything moved out, make preparations such as requesting time off work, being in contact with a moving company, digitally storing any moving documents, keeping record of valuables being transported, and taking extra precautions regarding any fragile items.
In addition to these preparations, there are a few extra tips that might make the actual packing process easier. When you are boxing up your belongings, using coloured tape to identify each box will make the unpacking process significantly easier - you will also know if any boxes need specific care. Starting the packing process earlier will also give you time to keep everything organised and ensure nothing goes wrong.
Finally, be sure to keep all of your important records in one place - this might include financial, medical and legal files, as well as any passports and birth certificates. Plus, back up your computer - if any issues arise during the move, you want to be sure that you don't lose anything important.
Preparing Your New Home
While you are making your way through the packing process, the preparation of your new home might also be on your mind. There are a number of things that you can do to ensure that your new home is ready to be moved into.
Firstly, an essentials box with a number of things that you might need for the first day in your home will ensure that necessities are all in one place. Secondly, make sure that utilities such as water and electricity will be operational on the day of moving in - you don't want to be left with no lighting or heating on your first day. While you are in the process of moving these utilities over, also consider updating your shipping address on any online accounts you might have.
Organising insurance is another extremely important task; something like NRMA home insurance will allow you to protect your home and its belongings, no matter what your circumstances. Finally, don't forget smaller things - you might need to find a new doctor or dentist, for example. Checking out your local shopping area is another way to get an idea of your new surroundings.
Making the Move and Settling In
When you have reached the exciting stage of moving your things into your new property, don't get comfortable with your preparation - there are still steps you can take to make the first moments in your new home as pleasant as possible.
One of the most important steps is to clean your new home before you begin moving boxes in. Things like sweeping your chimney before you use it and giving any areas of the kitchen a wipe down will ensure that your home is in good shape from the start. Secondly, protect the floors and walls of your new home as you move in.
Another area of focus might be to double check that the home security system is working properly, and to install a new one if necessary. With this in mind, also make sure you make an appropriate number of copies of your new keys. Finally, be sure to get up early on moving day, stay on top of the process, and consider leaving your real estate agent a thank you note.
Additional Tips
Do not forget to cancel or change any gym memberships and clear out any lockers you might have.
If you have children, getting a babysitter on moving day could make the process significantly less stressful. The same thing can be said about pets.
Clean your current home before moving out, and be sure to take pictures for use as proof.
Once you have moved in - try to get the unpacking process out of the way. It can drag on if you let it.
Take the moving process as an opportunity to remove unnecessary and unwanted items from your home during the packing of your old home.
comments powered by

Disqus