Moving for Less With Ohio Movers
You're probably eyes wide by now imagining how hiring one of the numerous Ohio Movers is cheaper than renting a truck. Perhaps you ask: Is it even possible?
Well, there are hacks to reducing professional moving charges in Ohio - or anywhere across the United States. So much so, you will spend roughly the same amount as you would on your risky DIYs. How?
This piece contains all the secrets. Let's delve in, shall we?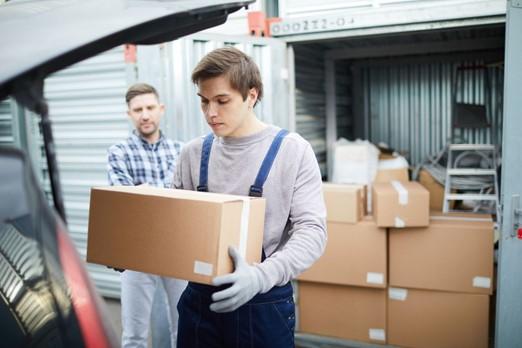 3 Money-saving Hacks Applicable to the Services of Ohio Movers
Regardless of your location and haulage needs, our hacks work all the same. Check them out:
Discard Your Old Furniture
You are moving to a new apartment, what's the use of rickety furniture?
Unless you're into antiques, it's best that you discard your old, high-maintenance furniture. But how can you do that?
Recoup value on your ever-present faithful via garage sales. The juice here is that you get to sell other minors that you rarely use. So, organize the event, tidy your beauties, and make adverts. The sweetest deal: garage sales will help provide extra cash that could even cover-up for your haulage.
Bring the good Samaritan in you out to the fore. Donate the cream of the lots to friends, family, or charity organizations. That way, you'll bring happiness to others.
Perhaps you dislike the idea of trade-offs or gifting things, then how about free exchanges? You can gather your undesirables and exchange them with others in a somewhat barter system. Don't know how? Ask around for freecycle networks in your neighborhood in Ohio!
The Little Things Count: Disassemble What You can
You probably don't know this: the more unorganized your properties are, the more charges you accrue from professional movers. To save costs, organize your belongings ahead.
Not only that, disassemble what you can. Why? Doing so, you would save cost and time. As such, you will monitor and get the best results for your freight needs.
That said, what household utilities should you disassemble?
Bed frames
Bookcases/Shelves
Cabinet vanities like glasses or mirrors
Dining room tables
Retractable furniture
Talk is cheap; what if you don't have the energy to do any of the unfitting? Well, you can hire a professional, local handyman for as little as $20 to help you.
What Accessorial Services Matters?
Besides assembling or disassembling, professional movers perform other services that aid your haulage needs. Though essential, you might not need all the details.
In that case, engage your choice hauler and discuss your needs. By doing so, you will get a personalized quote that meets your needs at a reduced rate.
Now, you know the money-saving hacks. Useful, eh?
Even at that, the hacks will prove futile if you hire the services of a greenhorn Ohio mover. Instead, hire an award-winning expert like Move 4 Less LLC.
Move 4 Less LLC: Your One-stop Venue For Moving Services in Ohio
Who better to trust than a company with nine years of haulage experience in Ohio? In that time, Move 4 Less LLC received Angie's List Super Service Award four times consecutively.
Wherever you are, be it Akron, Bedford heights, or Cleveland; we are your go-to guy for moving services.
So, contact us today and get a free estimate for your move!
comments powered by

Disqus