9 Apartment Renovation Ideas for Winter 2020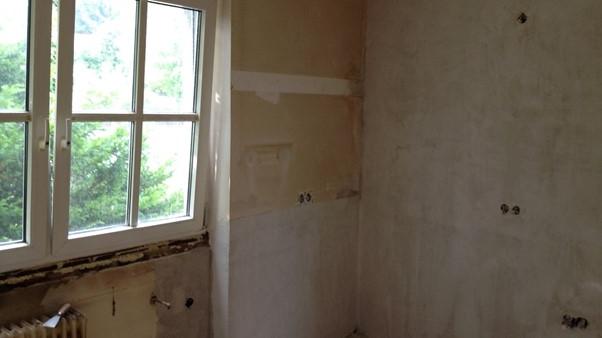 Image Source: Pixabay.
Living in tight spaces can feel claustrophobic and can make a person feel quite cramped up. This is exactly the kind of feeling that those living in studio apartments typically experience. We have nothing against those who want a private and affordable lifestyle, but if you wish to make a statement with your tiny space's decor, it's not something that can be accomplished quite easily. But that's where we come in with this article.
In this write-up, we will share some of the prettiest apartment renovation ideas that will not only help your small-space stand out aesthetically but will also make sure that it feels larger in your eyes and that of your visitors. While also ensuring you don't go over the budget.
Awesome Small Apartment Renovation Ideas
These are just a handful of some of the most amazing small apartment decorating ideas that you can apply to make your tiny little space feel bigger and much jollier for the winter. Once you've decided what to do, you're going to have to manage a group of contractors. But if you don't know how, learn more here.
1. Create a Special Place for Sleeping and Using it for Storage
This magnificent solution by Batiik Studio is, without a doubt, one of the coolest small apartment renovation ideas that anyone would love. You'll have a place to sleep, store all of your personal items and objects, and get ready in the morning as well. How awesome is that?
This elevated bed gives users the essential space below the stairs to make cabinets and offer storage. There's also a sense of privacy that's achieved thanks to the sliding panels by the bed space, complete with a full-height closet that will store all of your clothing items and whatnot. And that trendy dark shade makes this overall feature look both elegant as well as functional.
2. Install Sconces
Take a look at this minimalist but alluring bedroom from JP Horton. But besides that, take a look at the sconces that are installed. These items don't take up any surface space as their wall mounted. Also, the side table you see can be used as a bedside table when pulled up close.
3. Give Your Walls a Good Shade of White
When your studio apartment walls are concerned, we strongly recommend against using any dark colors as it will only make your space look smaller by comparison. Since your goal is to give it an opposite effect, your only choice is to go white – preferably pastel or off-white. To create that room enlarging effect, you need to follow up on those colors by using the same or similar tones to give them flow and not make use of any separate shades that can cause them to clash.
4. Put up a Gallery Wall
Put up a wall featuring nothing but paintings, photos, puzzles are other types of artwork that won't just give your tiny space interest but also depth. This is considering the fact that there is still enough space to go around. Your gallery wall will ensure that nothing gets in the way when going between spaces and that everything is on the wall. This will give your apartment some character and color.
5. Light up the Place
One of the other great cheap apartment renovation ideas is by adding enough natural or artificial lighting around your small area. Since it's challenging or nearly impossible to either expand the windows in your studio apartment or even include a skylight, you're going to have to be smart with your approach.
Therefore, if you've done everything in your power to bring as much natural daylight in your small room through blinds, matching curtains, or light walls, be sure to add sufficient artificial lighting. So that any space you're in looks and feels larger and breathable.
6. Opt for a Stool Instead of a Bench
If there's not enough space in your tiny bedroom to pull a bench at the end of your bed, you can opt for a stool instead. Not only will it bring that cover design polish you've always wanted, but it will also give you a place to store your blanket or help you put on your shoes. And not just any stool, but a fancy caramel leather stool from Romanek Design Studio interior designer Brigette Romanek. This, when combined with the bed frame's romantic blush, offers great contrast.
7. Elevated Bed
Another incredibly versatile solution, especially for relaxation and productivity, is this nifty custom-built unit from the collaborative efforts of ICOSA and Peter Suen. This unit features an elevated bed platform that features luminous characteristics and simple lines and a comfortable working area right underneath, followed by a huge whiteboard, stand-up computer station, a spacious desk, and an additional guest bed, and neatly hidden storage unit compartments.
8. Use Wallpapers
It may seem like it's asking too much for a restricted area, but a bright and bold wallpaper can help make your small studio apartment area feel bigger and tidier. And it's not even important to cover up your entire wall with the stuff. Just pick a certain spot that you like and then paper it up.
9. Mirror World
A clever apartment interior design hack is making use of mirrors. During bright sunny mornings, mirrors can reflect light all over your tiny space, making it seem and feel much larger than it normally is. To accomplish this effect, hang a mirror close to a window in a small bathroom or dining area. It would be better to use tall mirrors to make your ceilings feel, well, taller. Using mirrors can also allow you to illuminate dimmer parts of a room.
comments powered by

Disqus