How to Achieve the Best Modern Design on Your Home
Traditional homes, as the name suggests, have been with us for centuries, and with good reason. A traditional home is charming, aesthetically unchallenging, and offers the natural comfort of familiarity which suits many tastes.
In recent years, however, the trend towards modern home design has been growing. While nostalgia has its place, the benefits of a house designed and built for today have become increasingly appealing.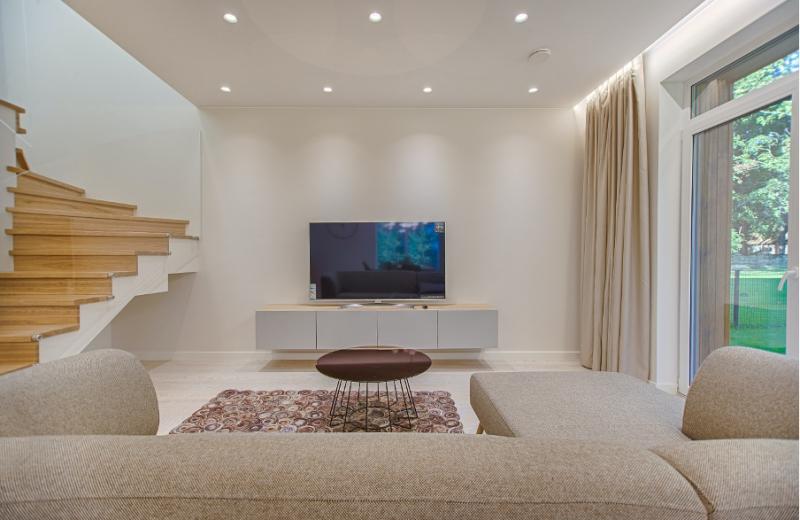 Modern-designed homes value simplicity and practical living in equal measure with beauty and elegance. Open spaces, sleek lines, natural light, and intuitive flow are all common elements of a successful modern home.
Modern homes are designed to make life easier and more pleasant for those who dwell within them. Modern design also considers its environment, both in terms of how a home fits in and what impact it makes.
In this article, we're going to discuss features, examples, and trends regarding modern homes at the present time. We'll look at popular design choices and their benefits to create a simple guide for achieving the best-designed modern home.
Your Modern Home
There are a number of different ways to approach designing your perfect modern home. You might employ an architect and builders or choose from excellent prefabricated modern house models.
Whichever route you take, you will have several choices and considerations to make at each step of the process. So, what are the key factors and current trends of the best modern home designs?
For many, houses are no longer cocoons protecting us from the world outside. Modern design has moved beyond lawns, yards, and porches offering token outdoor spaces, separate from the house.
Today's best modern homes create a seamless flow which makes the outside world a natural extension of the interior space.
Flexibility and accessibility
For decades, if not centuries, traditional homes have been retrofitted and renovated to handle the changing needs of their occupants. Modern home designers understand that our needs change as our lives change, particularly as we get older.
By creating practical and accessible spaces we can ensure our home remains our home, whatever life throws at us.
Sustainability and efficiency
While traditional homes were built to last, they were not always designed with environmental responsibility or energy efficiency in mind. Modern homes consider their impact on the world around them in terms of both building materials and ongoing resources.
Modern homes are also designed to keep running costs low for maximum long-term affordability.
A modern home is far more than a practical space to shelter and rest, it is also something beautiful. Interior design trends change constantly but some examples that seem a perfect fit for the current era include:
Wellness focus
Far beyond the fad of feng shui, modern design encourages creating positive spaces in which our minds feel at ease.
Multi-use rooms
Increased home working has necessitated elegant solutions for allowing the same rooms to convert smoothly from office to household needs.
Social spaces
Rather than arranging furniture around a television set, modern design prefers rooms laid out for socializing and more varied entertainment.
Art and expression
Minimalism and clutter-free design is still common and desirable, but today's approach has a softer attitude towards personalization. Many modern decorators are encouraging homeowners to embrace their quirks and let their homes be an extension of their personalities.
Modern homes and the innovative building techniques used to create them come with an almost unending list of benefits. Increased resistance to previously common issues such as damp, erosion, subsidence, uneconomical spaces, and poor insulation are just a few.
Affordability, both short and long-term, and flexible design possibilities to achieve a variety of aesthetics are also among the benefits. More advantages and inspirational ideas can be found everywhere from quonset.life on TikTok to TV shows like Grand Designs.
So, if you're looking for a new or future home, consider what the best modern design might give to you.
---
More to Read:
comments powered by

Disqus