How to Sell Your House Fast in Tennessee: You Guide to a Successful Sale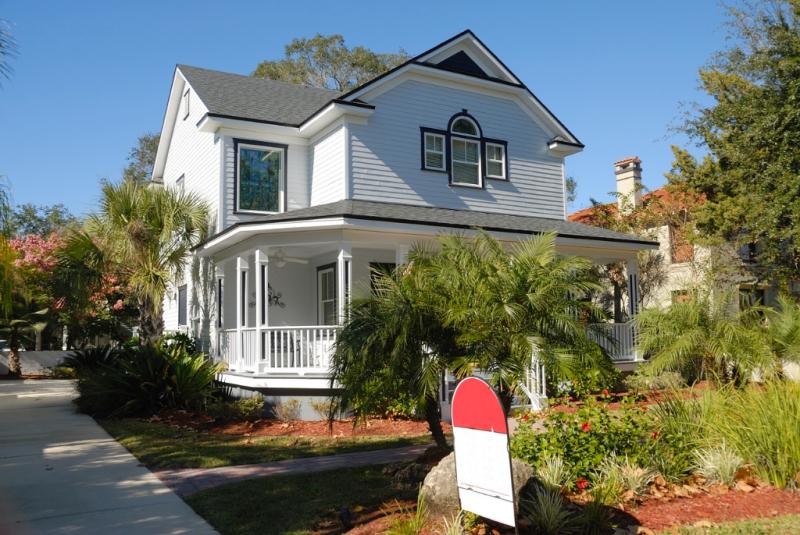 Know how to sell your house fast in Tennessee to make the most out of the sale!
Like in any other real estate market, selling a house fast in this state at a good price can be challenging. It requires more than just putting a "For Sale" sign on your front lawn. From understanding the current market conditions to making your home appealing to buyers, there are several steps you need to follow to secure a successful sale.
In this guide, we'll walk you through the process of selling your house quickly in Tennessee. Armed with this knowledge, you'll be well-equipped to navigate the home-selling journey with confidence and ease. So, let's get started!
Steps for a Quick Home Sale in Tennessee
To sell your house fast in Tennessee requires some preparation and effort, especially if you're looking to do it quickly. Here are the steps that you should follow.
Pricing Your Home
Though you're aiming for a quick home sale in Tennessee, you still need to set a competitive price for your property. Pricing your home right is crucial in attracting potential buyers.
For starters, you need to research the current market conditions in your area. Look at recent sales of similar properties to get an idea of what homes like yours are selling for. Additionally, pay attention to current trends and any upcoming developments that may affect the market in your location. These factors can give you a better idea of what price point will be most appealing to potential buyers.
If you're unsure about the pricing, consider an appraisal to get an accurate valuation of your property. This assesses your home's condition and location to determine its fair market value.
Remember—setting the right price can attract more buyers and generate great offers, which can ultimately lead to a faster sale.
Timing Your Sale
Timing plays a significant role in selling real estate, and if you can wait until the right time, you may be able to sell your house faster and at a better price.
In Tennessee, the real estate market tends to peak in the spring and summer months. With warmer weather and longer days, more buyers are on the lookout for potential homes. If possible, try to put your house for sale during these seasons to take advantage of increased demand.
However, you can also consider pricing it competitively and putting it up for sale in the off-season. This is when there's less competition, and Tennessee home buyers may be more motivated to make a quick purchase.
Preparing Your Home
While you want to sell your house fast in Tennessee, you still need to take the time to prepare your home for potential buyers. A well-prepared home can make a great first impression and attract higher offers. Here are some tips that you can pick up.
Declutter and Depersonalize
Buyers are easily discouraged by cluttered and messy homes. Therefore, it's essential to declutter your space before putting it up for sale. Start by getting rid of any unnecessary items and organizing the remaining ones neatly.
Additionally, depersonalize your home to make it more appealing to potential buyers. Remove personal photos or items that may distract them from envisioning themselves living in the space.
Do the Minor Repairs
The last thing you want is for buyers to be turned off by obvious issues with your home. Take the time to fix any minor repairs, such as leaky faucets or squeaky doors. These small fixes can go a long way in making your home more attractive and increasing its value.
Maximize Curb Appeal
First impressions matter, and the exterior of your home is the first thing potential buyers see. Make sure to enhance curb appeal by mowing the lawn, trimming hedges, and adding some colorful plants. A well-maintained exterior can make a significant difference in attracting buyers and getting them interested in seeing more of your property.
Stage Your Home
Staging involves arranging furniture and decor to highlight your home's best features. This can help buyers visualize themselves living in the space and make it more appealing to them.
Finding a Fast-Cash Home Buyer
Finding potential fast-cash home-buying companies can be as easy as doing a quick "sell my house for cash Tennessee" Google search. But how do you determine which company is the right fit for you? Here are some tips to help you find a reliable and trustworthy fast-cash home buyer.
Do Your Research
Before choosing a company that offers fast cash for houses in Tennessee, it's essential to do your research. Look up reviews and testimonials from previous clients to get an idea of their experiences. Also, check if the company is licensed and accredited by reputable organizations. Doing your due diligence can save you from potential scams or fraudulent companies.
Compare Offers
It's always a good idea to get multiple offers from different fast-cash home buyers. This will give you an idea of what your home is actually worth and help you make an informed decision. Take extra caution with offers that seem too good to be true, as they might come with hidden fees or obligations.
Ask for Referrals
If you know anyone who has recently sold their house for cash, ask them for referrals. Personal recommendations can be more trustworthy than online reviews and can help you get connected with a reputable company.
Consider Their Reputation
A fast-cash home buyer's reputation is crucial in determining their reliability and trustworthiness. Look for a company with a proven track record of successful home purchases and satisfied clients. You can also check if they have any legal complaints or issues filed against them.
To make this task easier for you, you can visit this page, https://www.mytennesseehomesolution.com/.
How Quick Is It to Sell to Fast Cash Home Buyers?
Selling to a fast-cash home-buying company is relatively quick, especially when you deal with one that buys houses as-is. Generally, it just involves three steps.
Step 1: Contact the company to submit your information.
You can do this by filling out a form on their website or calling them directly. Once they receive your message, they'll then review the details of your home and set an appointment with you.
Step 2: Meet with them to discuss the details of your home.
During this step, the company representatives will tour your property and assess its condition. They'll also go over any necessary paperwork, such as the sales contract and seller disclosure form.
Step 3: Receive a cash offer and close the deal.
After reviewing all the information, the company will present you with a cash offer for your home. If you accept it, you can then choose a closing date that works for both parties, and the sale will be completed.
In most cases, this entire process can take as little as a few days to a few weeks. It's an ideal option for those looking to sell their house fast in Tennessee without going through the hassle of listing and showing their home.
Negotiating for the Best Price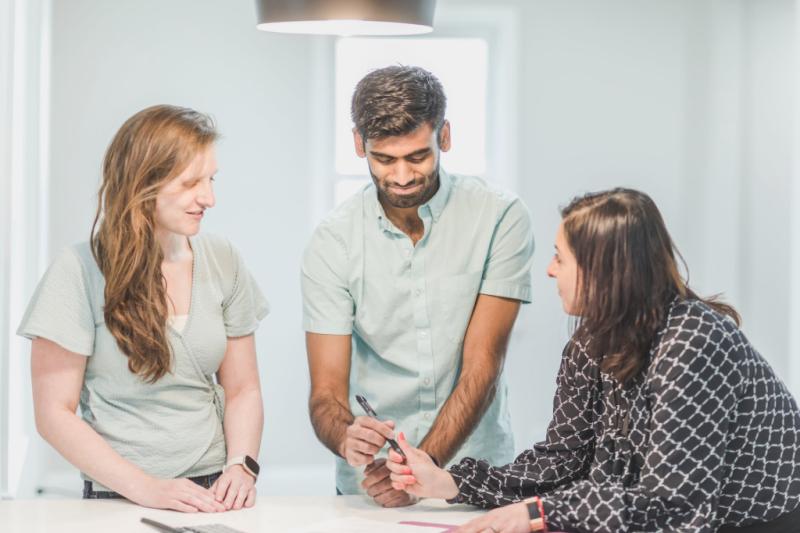 Yes, fast-cash home buyers will present a cash offer, but that doesn't mean you can't negotiate for a better price. Again, you should have a good idea of how much your home is worth by getting multiple offers. You can also use any necessary repairs or updates as leverage in negotiations.
Also, be open and honest about your expectations and concerns with the company representatives. They may be willing to work with you to come up with a mutually beneficial agreement.
Handling the Paperwork
Once you've accepted an offer from a fast-cash home buyer, it's time to handle the paperwork. As with any real estate transaction, there will be several documents that need to be filled out and signed. Here are some of the most common ones you can expect.
Sales Contract
The sales contract is a legally binding agreement between sellers and Tennessee real estate buyers. It outlines the terms of the sale, including the agreed-upon price, closing date, and any conditions that need to be met before the sale is finalized.
Seller Disclosure Form
This form requires you to disclose any known issues or defects with your property. It's essential to be honest and thorough when you fill out this form because failure to disclose necessary information can lead to legal issues in the future.
Title Report
A title report is a document that shows who has legal ownership of the property. It also details any liens or encumbrances on the property that may affect the sale.
Deed
The deed is a legal document that transfers ownership of the property from you, as the seller, to the buyer. It must be signed and notarized before the sale can be finalized.
Closing Disclosure
This is a statement outlining all the financial details of the sale, including closing costs, fees, and any prorations. It's important to review this document carefully and ask for clarification on anything that you don't understand.
It's essential to have all necessary paperwork in order before completing the sale to avoid any potential legal issues or delays. If there's something that you don't understand, make sure to discuss it with the buyer.
Closing the Deal
Once all the paperwork is completed, and the title has been transferred, it's time to close the deal. This usually involves meeting with a closing agent or attorney to finalize everything. You will receive the proceeds from the sale, minus any fees or expenses, at this time.
Do You Need a Real Estate Agent to Sell Your House Fast in Tennessee?
So, do you need an agent to assist you with the fast home selling process in Tennessee? Well, the answer is, not necessarily. As mentioned above, you can just contact a reputable fast-cash home buyer and sell your house without listing it on the market.
However, if you do choose to work with a real estate agent, make sure they have experience in selling homes to fast-cash buyers. They can help you navigate the process and handle any necessary negotiations and paperwork on your behalf.
Conclusion
To sell your house fast in Tennessee can be a stress-free and efficient process if you know what to do. By following the steps above and being prepared with the necessary information, you can complete the closing quickly without any hassle. Remember to research and choose a reputable company, negotiate for the best price, and handle all necessary paperwork carefully. And, as always, be open and honest in your communication throughout the entire process.
For more real estate tips and information, please check out our other posts!
---
More to Read:
comments powered by

Disqus