Budget-Friendly Flooring Ideas For An Apartment Renovation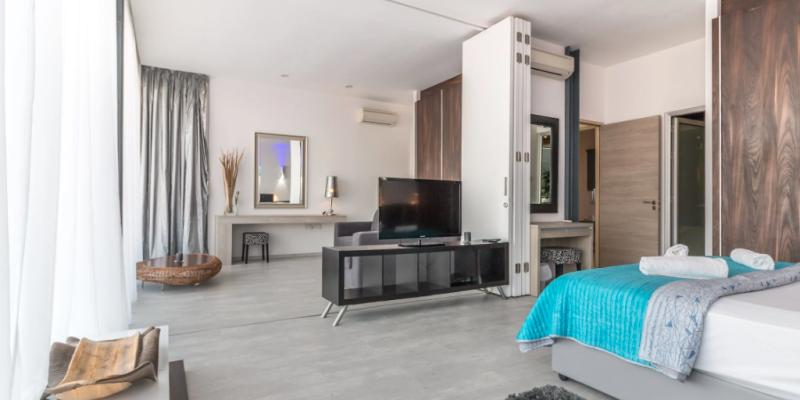 Renovating an apartment, especially if you're working with a tight budget, requires a bit of creativity, especially when it comes to flooring. The right choice of flooring can dramatically change the feel and look of a room, making it cozier, brighter, or even more spacious. Fortunately, there are numerous budget-friendly options that look great without breaking the bank.
In this blog post, we'll explore some cost-effective ways to give your apartment floor a fresh, new look.
Concrete Floors – The Modern Minimalist's Choice
Concrete might seem like an unconventional choice for a cozy apartment, but it has recently been embraced as a chic, modern, and economical flooring option. In its basic form, concrete is durable and requires minimal maintenance. To elevate its appearance, consider using concrete coatings for a luxurious finish.
For instance coatings can be tailored to your aesthetic preferences, and they're often more affordable than traditional tile or wood flooring. Just try searching for Concrete Coatings Near Me to find a company that is suited for your needs.
Vinyl Plank Flooring – Mimicking The Real Thing
Vinyl plank flooring has come a long way. Today's luxury vinyl planks (LVP) closely resemble hardwood, stone, and other high-end materials. They're water-resistant, making them perfect for kitchens and bathrooms, and they're incredibly easy to install. Most importantly, they offer the beauty of hardwood or stone without the hefty price tag.
Laminate Flooring – Versatile And Affordable
Another excellent alternative to pricier hardwood options is laminate flooring. Apart from being budget-friendly, it offers a wide range of styles, from rustic wood looks to sleek marble patterns. Laminate flooring is also durable and scratch-resistant, making it perfect for high-traffic areas.
Penny Floors – Unique And Eye-Catching
If you're looking to add a touch of whimsy and creativity, consider a penny floor. As the name suggests, it's made by adhering pennies (or any coin) to the floor and sealing them with a clear coat. While it may be time-consuming, the result is a unique and glistening floor that's sure to be a conversation starter.
Peel And Stick Tiles – A DIYer's Delight
Want to change the look of your floor without committing long-term? Peel and stick tiles are the answer. They're easy to install (no professional help needed!), and they come in a plethora of designs. Plus, if you ever get tired of the look, or if a tile gets damaged, replacing it is a breeze.
Painted Plywood – Unleash Your Creativity
Plywood might not be the first material that comes to mind when thinking of flooring. However, when treated correctly, it can serve as a unique and affordable flooring solution. Sand the plywood to smooth out any imperfections, then paint or stencil it with your chosen design. Finish with a clear sealant for durability, and voila! A custom floor that's easy on the wallet.
Recycled Materials – Environmentally Friendly Choices
If you're eco-conscious and budget-conscious, floors made from recycled materials might be right up your alley. Options range from rubber tiles made from recycled tires to reclaimed wood. Not only do they give materials a second life, but they also add a unique, eco-chic vibe to your space.
In Conclusion
Flooring can make or break the look and feel of an apartment. And while luxurious options might be tempting, there are countless budget-friendly flooring solutions that offer style, durability, and versatility. Whether you're into the minimalist appeal of concrete, the rustic charm of painted plywood, or the eco-friendly vibe of recycled materials, there's a budget-friendly flooring option out there that's perfect for your apartment renovation.
So, roll up those sleeves and get ready to give your floor a fabulous makeover without emptying your wallet!
---
More to Read:
comments powered by

Disqus