Five Different Options to Make the Most of a Property With a Large Yard or Land Attached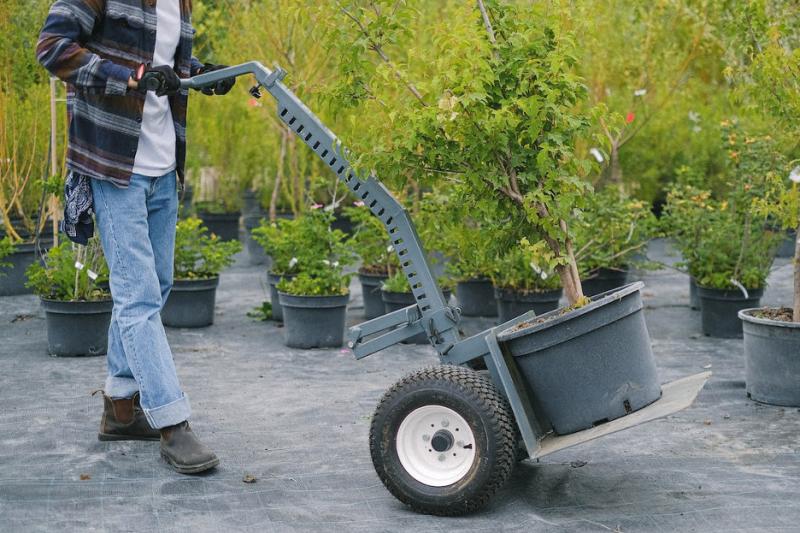 Image source: https://www.pexels.com/photo/gardener-carrying-trolley-with-plant-in-pot-5230937/
If you have a large yard or land attached to your property, you have all kinds of options regarding what to do with the space.
While your choice will depend on your specific wishes, interests, and situation, here are five different options that you'll want to consider.
1. Build a Machine Shop or Fabrication Shop to Enjoy Your Hobbies to the Full
If you love making things, you could take your hobby to the next level by building a machine shop or fabrication shop. You can then enjoy your hobbies to the fullest. You could even turn your hobby into a small business.
You could either build a structure yourself or purchase a readymade or kit outbuilding. But before you proceed, make sure you work out what items you want your machine shop to include. You can then plan how much space you will need.
For instance, you may want to get equipment like mills, press brakes, lathes, VMCs, or HMCs.
Furthermore, buying such machinery doesn't have to cost you the earth as you can purchase used equipment that is fully functioning but more affordable than new machinery.
Get started by looking at the used machinery and equipment at Revelation Machinery.
Also, if things like metalwork and woodwork aren't your passion, you could always build an outbuilding to serve as a space for whatever your hobby is. For example, you could build a studio if you have artistic talent or a darkroom if you're a keen traditional photographer.
2. Build a Guest House So That Your Friends and Family Can Easily Stay with You
Another option is to build a guest house.
If you often have friends and family members visiting, you can make their stay even more comfortable by enabling them to stay in a place all on their own.
Furthermore, you have the opportunity to design the guest house exactly as you want.
Whether you build the guest house yourself or hire contractors, having a guest house on your land will also help to improve the value of your property.
3. Plant an Orchard So That You Always Have Tasty Fruit on Hand
When you have a large space attached to your property, one great option is to create an orchard.
You could plant and grow all kinds of fruit trees. You could grow oranges, pears, grapefruit, or nuts, to mention just a few options. Just make sure you grow fruit that will grow easily in your specific location and climate.
Being able to pick fresh fruit from your very own trees in your backyard is a little luxury that you will enjoy for years to come.
You could even sell some of the fruit you grow to gain an additional income.
4. Add a Fire Pit for a Bit of Excitement
If you want something more exciting, and something that can keep you warm outside in the colder months, consider adding a fire pit to your large yard or land.
You could create a simple fire pit that you simply dig a hole for or you could buy a more elaborate fire pit structure that would be ideal in a surrounding patio area.
If you intend to often have large gatherings at your house, a fire pit can be a great idea.
5. Let the Area Grow Wild to Help Insects and Wildlife Flourish
Lastly, consider doing little to the land other than letting the vegetation grow in order to attract wildlife to your yard.
You could also add things like ponds to make it even more attractive to a variety of creatures.
By letting your area grow wild, you can increase biodiversity and help to save species like bees.
comments powered by

Disqus