5 Amenities That You Should Be Looking For In Your Next Apartment Hunting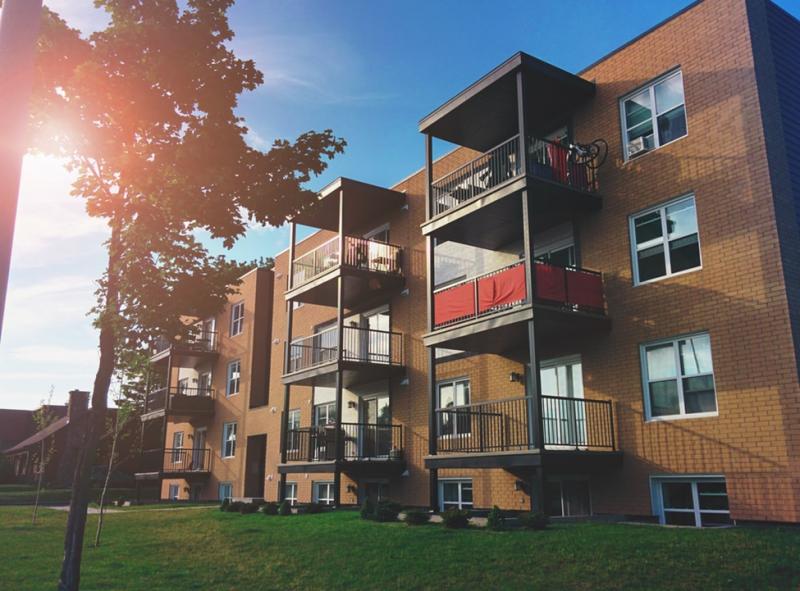 So you're ready to make that move, but you don't know what you should be expecting as you hunt for your next apartment.
Some amenities will come included in the rent; others will require an additional fee.
There are specific amenities everyone will be looking for in their apartment hunt. And there are those amenities that will be personalised to the person searching, of course.
This article will look at things to consider, the personalised ones and those general ones that the average apartment hunter will be looking out for.
5 Things To Consider When Looking For Your Amenities
Cost/Fees
Some amenities will attract an added fee or will cost more than others, so make sure to check out the fees to see if they match the budget you're working with. For example, getting a dishwasher may call for an additional fee over a kitchen that is without one.
Size
You must consider the size of the amenities you require because you do not want it to be too big or too small. For example, you want a full walk-in closet, but will the one available at the apartment complex you're checking out work for you?
Dates
Some apartments have been made or updated many many years ago and have not been renovated since. For example, you do not want to have a chair lift that has been there for thirty (30) years - check up on the dates.
Shared or Self Contained
You need to know if you will be sharing anything or if you will have them to yourself. For example, will you be sharing laundry space or patio/balcony space?
Positioning & Proximity
Positioning and proximity are similar but different. For example, you want to know how far the parking or gym is to make your decision. In terms of positioning, you need to know where each amenity is positioned before you make your decision.
5 Personalised Amenities You Should Be Looking For
Furniture
A new renter will most likely not have the furniture pieces that they need to live comfortably.
While you could get furniture at yard sales and through thrift stores, there are those movers who do not want to deal with the struggle - can you blame them?
You must note that a fully or semi-furnished apartment will come with a higher fee than that of an unfurnished one.
A furnished apartment is also perfect for those people who do not plan to live in that place for long, or those who are always travelling.
A traveller will not want to commit to buying furniture because it will impede their lifestyle.
Pet Access
This is another personalised amenity because not everyone owns a pet or even a pet that requires a pet-friendly unit.
What do we mean by that last part? A dog or cat will require a place with a pet-friendly unit, but a hamster or gerbil will not.
Even if you do not currently have a pet, you can still go for an apartment with this amenity because it gives you the chance to get a pet or have a friend/family's pet come over.
Just know that this too will attract an additional fee - most landlords will want you to give up a pet deposit, so that if there is any damage, they can be secure.
Elderly/Disable Lifts
We mean elevators or actual lift-chair access. If you are elderly or disabled or if you live with someone who is elderly or disabled, you will need to require this amenity.
This person will not be able to use the staircase, or at least all the time. To avoid trouble and risk, lift access should be on the top of your list.
Not only does this prevent mishaps, but it also gives elderly and disabled people more mobility, as they are not daunted by the stairs - they can access anywhere in the home or apartment complex, by extension.
Residential lifts are beneficial to the elderly and disabled. If you are pregnant, this will come in handy. Even if you are not pregnant, elderly or disabled, this might be the choice for you.
If you live in an apartment that has more than one floor, do you want to be climbing up and down flights of stairs all the time?
Indoor Gyms
Not everyone is a fitness junkie, so not everyone will care if their apartment has indoor gyms or fitness space (s).
While the indoor gym may not be equipped with all the machines that a regular gym has, you want the access because maybe you get up today and do not want to go to the gym, but still want to work out.
Maybe it's raining and you do not want to leave your apartment complex. Maybe work was hectic and you want to work out close to home.
Really, the possibilities are endless.
Full Walk-in Closet
Some people have a limited amount of clothes, while others have enough to clothe three people.
Here's what, we won't knock you on your interests - you are a fashionista and that's fine. If you have a lot of clothes and/or shoes, a full walk-in closet will be top on your list of required amenities.
But you may not want the closet for its traditional use - maybe you want it to store other things like winter goods, etc.
Maybe the apartment you're eyeing does not come with office space and you work from home on youtube or a tech company, etc - you could turn your closet space into a small home office.
5 General Amenities You Should Be Looking For
Heat & Air Conditioning
Some cities get relatively cool or warm depending on the time of the year. But if you live somewhere that gets really cold when the cold months come, you will want to be warm.
If you live somewhere that gets really hot when the warm months come, you will want to cool down.
You could get a portable heater and air conditioning, but that will cost you to buy it, as well as the additional fees to install.
Washer & Dryer
If a washer and dryer are not in your budget, getting an apartment that has them included will be great.
Make sure that the plumbing needed for these two to work well is in place - you do not want to have to hire a plumber for a space that isn't yours.
Sometimes the washer and dryer are not inside the apartment itself but are located somewhere else in the building.
You should consider if you're okay with it being elsewhere.
Dishwasher
Daily life itself can be hard - do you want to be hand washing your dishes? Not only do dishwashers save time, but they are also said to save more water than if you hand wash.
One other thing - dishwashers ensure that your dishes are properly washed because it uses hot water to kill germs and bacteria.
Private Outdoor Living
You do not want to be cooped up in a space where you won't have access to fresh air and sunlight - don't you agree?
Outdoor space gives you the chance to get natural light in your apartment because to access it, you usually have to go through sliding glass doors.
A patio or balcony or any other outdoor space is great for lounging with friends, barbecuing, hosting parties, gardening, etc.
But the downside is that having a balcony whether private or public will attract an added fee over one that is without it.
On-site Parking
You do not want parking that is too far, so on-site parking is best. I mean imagine it's raining and you have to leave the comfort of your car or apartment to walk in the rain.
Distance should also be a factor. You do not want to be coming home late from an event and having to walk all the way to your apartment - you could be robbed, kidnapped, or worse.
On-site parking is best because street parking is time-consuming because you may have to be searching for suitable and available spots, but street parking also leaves your car susceptible to being stolen or damaged.
Conclusion
Searching for an apartment is much more than where it is located, how many rooms are available, and the overall cost.
Another important factor you need to consider is the amenities available, those personalised and generalised ones.
But while you're considering personalised and generalised amenities, you need to consider things like cost/fees, size, dates, shared/self-contained, and the position/proximity.
comments powered by

Disqus