4 Important Questions to Ask When Looking for a Luxury Apartment
Even if the particular apartment you have set your sights on seems to have everything you ever dreamed of, there are still some very important things that you should know before you make your final decision. While everything may seem good at first glance, you could be left with some unpleasant surprises as you start settling in. In this article, we're going to give you a few crucial questions you should ask before you decide to sign on that dotted line.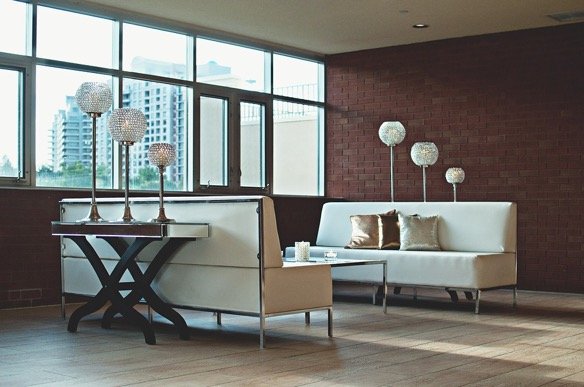 Is the Location Convenient?
Just like anything when it comes to real estate, location is essential. But picking a location isn't simply about easy access to amenities. While a spot near the city center might seem like a great idea for some, others might prefer the tranquility that a more remote area has to offer, even if it means a longer commute to work.
For example, some people might not like the hustle and bustle of a place like Manhattan, or having to overpay just for a chance to live there and reduce their commute time. A better idea could be to look for apartments for rent in Union NJ, for example. This will allow you to have much greater accommodation options for the same price you would pay for a smaller and less luxurious space in the city.
Do You Accept Pets?
This is a crucial question if you have pets or intend on getting some. Some luxury apartments will have a strict no pet rule, while others might be more lenient and accept pets under a certain weight limit. Others may have certain restrictions on particular pets or breeds. In other circumstances, luxury apartments may allow you to have a pet under the condition that you pay an extra fee. So, make sure that you confirm what the policy is about pets in general before you commit to a new living space.
Do You Accept Payments Through Credit Card?
In most cases, units that are owned by REITs will allow tenants to pay using their credit card. But in some cases, some landlords may actually charge a "convenience fee" for them to do so. So, it's essential that you discuss this with the landlords beforehand if you don't want to have to deal with rent-related issues later on.
How Good is the Cell Service?
Another thing that you should take a look at when touring an apartment is how good the cellular reception is in the area. Luxury apartments in high rise buildings don't always have the best reception, so it's very important that you check if you're getting good coverage. In cases where service is bad, many buildings will offer cellular signal transmission via broadband, which will make reception much better, so see if this service is offered.
Finding a great luxury apartment is all about knowing how and where to look and making sure that you know everything there is to know about the unit. Make sure that you ask these questions and more to ensure that you'll be fully satisfied with your new nest.
comments powered by

Disqus