Why You Should Consider A Moving Container For Your Relocation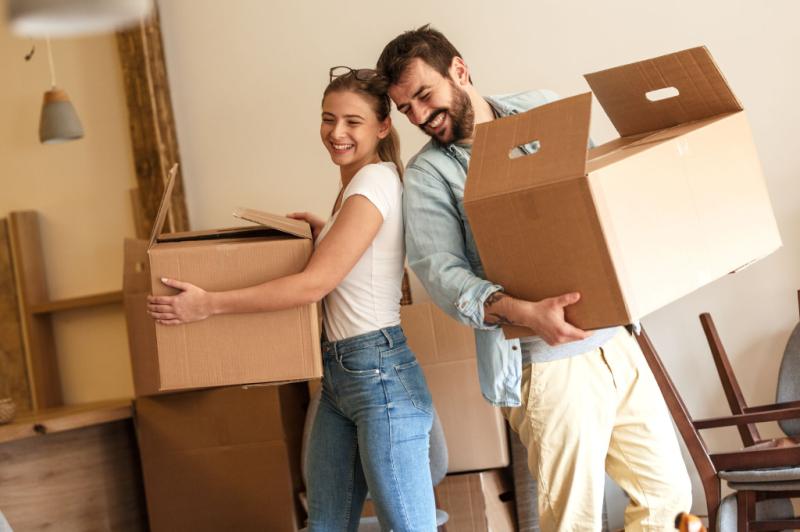 Relocating can be an exciting transition as it offers the opportunity to start a new life in a different place, meet new people, and learn about new cultures. However, the process of relocating can also be stressful and daunting.
Firstly, you must pack your belongings, and secondly, finding professionals to facilitate the move can also take time. Sometimes, limited space may force you to leave some belongings behind.
That said, it's important to consider a more efficient strategy to make the move less stressful. Moving containers have proven to be a practical solution for the moving process. They possess features that make them suitable for relocation.
Here are some reasons why you should consider using a moving container for your relocation:
Relocating over long distances can be a daunting task. If you're moving to a new town, finding a place to stay immediately after the move can be inconvenient, especially when you have to move with most of your belongings.
Hiring a moving truck company may not be viable as you'll need to work within strict time limits. Moreover, some moving companies charge by the hour, and every extra hour spent attracts penalties, which could increase your moving budget.
However, using moving containers can be a practical solution. They serve as container storage, ensuring your property is safe during the move. Additionally, most moving container shipping companies don't charge for the time you take to use the container. You can rent it for a month, handle your moving logistics, and pack at your own pace.
Moving containers allow you to choose an appropriate size for all your belongings. You can order more than one depending on how much you need to ferry. Unlike moving trucks, a container can hold your belongings without disassembling them.
Disassembling your furniture can be risky, and there's a chance of damaging the pieces. Stuffing them onto a truck could result in broken parts, and you could also lose tiny components like nuts and bolts.
To avoid these risks, it's best to consider the size of the moving container for your relocation. The rental company can assist you in selecting the correct container size to accommodate your belongings.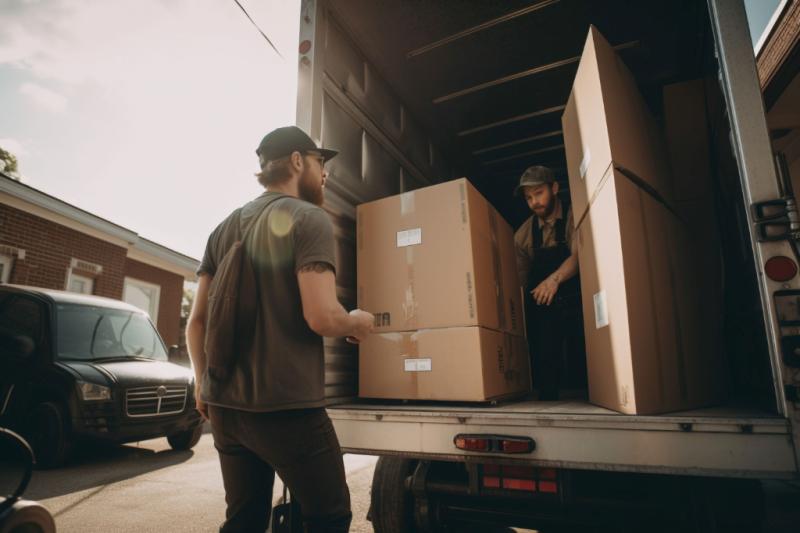 Easy Loading And Unloading
One of the reasons why hiring movers can be stressful is the time constraint. They often have a limited time window to complete the move, and using their services will offer less flexibility.
On the other hand, using moving trucks can make unloading difficult, and lifting heavy loads can result in accidents such as back injuries or muscle sprains. Additionally, heavy lifting poses a risk to your belongings, which could easily get damaged if you fall while carrying them.
Moving containers are a better option as they offer ground-level loading. This feature makes loading and unloading your belongings easier, and you can use trolleys to push the boxes around and load them into the container without heavy lifting. Moreover, moving containers can be easily fitted onto flatbeds using specialized equipment.
Moving containers come in unique designs that are sturdy enough to sustain the moving process, ensuring the safety of your belongings during transit. They also have security features to prevent unauthorized access, such as sophisticated locking systems that include biometrics and multiple locking docks.
Moving containers are also weather-resistant, so you can move your belongings in any weather condition without worrying about damage.
Additionally, the temperature-controlled environment inside the containers helps to protect your belongings during transit, ensuring they arrive in good condition. This feature is particularly important if you're moving to a different region with varying weather conditions.
By choosing a weather-resistant moving container, you can have peace of mind knowing that your belongings are protected from the elements.
Moving containers is a great option if you're trying to save some cash because they can help you significantly reduce moving costs.
When you use a moving truck, you sometimes have to pay for gas, insurance, and even accommodation. These can add up quickly and leave you with a hefty bill.
And that's not all. Moving companies often charge by the hour, which means you could incur extra fees if the move takes longer than expected. But with moving containers, you get a flat rate for the entire move. And as mentioned, you can rent the containers for a week or a month, giving you plenty of time to get everything done without worrying about hourly charges.
Another good thing about moving containers is that you only have to pay for loading and unloading once. You must pay extra for these services when you use a moving truck. But with moving containers, it's all included in the flat rate. And if you attach the container to your vehicle, you can save on gas costs too.
So, if you're looking for a cost-effective way to move long-distance, moving containers is worth considering.
Conclusion
Moving containers are a cost-effective and convenient option for those planning to move. With a consolidated price for the move and a range of container sizes available, you can avoid unexpected expenses and ensure that you don't have to leave any of your belongings behind. Plus, you can take your time before unpacking without worrying about penalties. So, contact a container provider today to learn more about their moving container services.
comments powered by

Disqus