Find Your Dream Home With MLS Property Search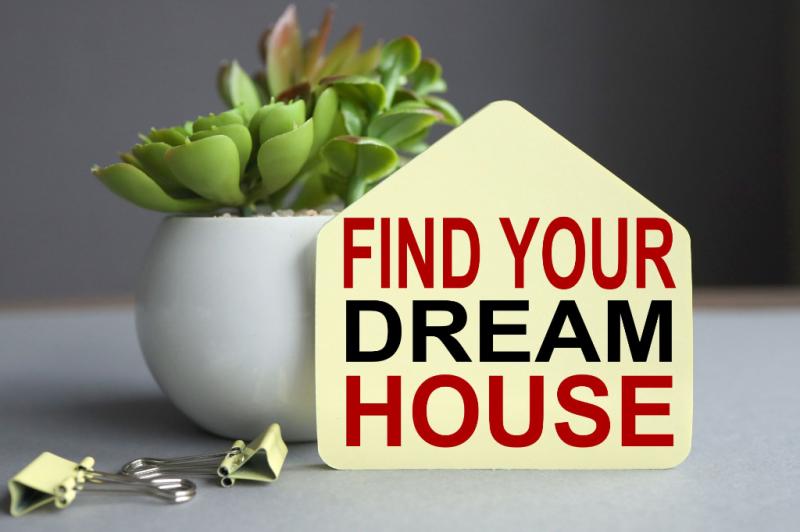 Searching for a new home can be exciting yet daunting. With so many options available, finding the perfect place to call your own may seem overwhelming. Fortunately, several tools can simplify your house hunting journey.
Among these is the Multiple Listing Service (MLS), a comprehensive database of properties for sale within a specified region or country. Real estate agents typically maintain MLS listings, which include the home's square footage, location, price, features, number of bedrooms, and other amenities.
Using MLS property search, finding your dream home has never been easier. You can swiftly search for homes that align with your needs and budget. At times, you might also discover properties not yet listed on the public market. So, if you're ready to find your dream home, read below to learn how to use MLS property search.
Understanding MLS Property Search
The MLS property search is a tool to aid your quest for a new home for sale. You can use it by either working with a real estate agent or browsing online.
Real estate agents leverage their access to this tool to curate a list of homes that match your preferences and budget. If you prefer the online route, several websites enable MLS home searches.
With MLS, you can refine your search results using a variety of criteria. You can browse by price, location, number of bedrooms and bathrooms, features, and more. It also allows you to save your searches for quick and easy access to information later.
After understanding what MLS property search is and how it works, it's important to know how to use it effectively. The following tips will guide you on how to maximize your use of MLS to find your dream home.
Tips For Finding Your Dream Home On MLS
Navigating MLS property search to find your dream home can be exhilarating. This tool simplifies your journey, making it easier to discover your ideal property.
However, knowing how to effectively use this tool is vital. Here are some insightful tips that can help maximize your MLS experience and bring you closer to securing your ideal property:
Define Your Needs And Wants
Before you initiate your house hunt and hire a real estate agent, clarify your needs and wants. It's crucial to reflect on your lifestyle and determine which features are important to you in a home. Some things to consider include:
The number of bedrooms and bathrooms you need
Whether you want a yard or not
The size of the home you're looking for
The location of the home
The style of the home
Any amenities that are important to you, such as a pool, a gym, or a garage
Once you clearly understand your needs and wants, you can begin to narrow down your search results.
Consider setting your budget before you start looking at homes. This will help you avoid getting overwhelmed and stay on track. When determining your budget, be sure to factor in the other costs associated with homeownership. These may include property taxes, homeowners insurance, and maintenance and repairs.
Here are some tips for setting a budget:
Get pre-approved for a mortgage. This will give you an idea of how much you can spend on a home.
Research the cost of homes in the area where you want to live. This will help you set a realistic budget.
By following these tips, you'll know what price range you can afford and avoid wasting time looking at expensive properties. Working on your budget may also help you prevent financial stress in the long run.
Work With A Real Estate Agent
Working with a real estate agent while browsing MLS listings can take your home search to the next level. They can access the latest databases faster than public MLS websites, providing you with the freshest listings.
Experienced real estate agents possess the following:
An extensive local market knowledge
A comprehensive understanding of pricing trends
Valuable neighborhood insights
With these skills and knowledge, they can guide you through the home-buying process, secure deals, and sidestep pitfalls. Moreover, they interpret technical contract language, providing peace of mind.
Your agent also handles the legal and procedural elements correctly. They often have insider information about off-market or soon-to-be-listed homes. This edge can prove vital in a hot market.
Be Prepared To Act Quickly
The housing market can be fast-paced, so swift action is advantageous when trying to score your dream house. If you hesitate, you may miss out on the home of your dreams.
To act quickly, ensure your finances are in order and be ready to make an offer as soon as you find a home you love. You should also be prepared to move quickly if your offer is accepted.
Don't Be Afraid To Negotiate
Don't hesitate to negotiate the home's price with the seller. You might get a better deal if you're open to negotiation. When negotiating, be ready and make sure to know your limits. You should also be willing to walk away from the deal if you're unhappy with the price.
By implementing these strategies, you can maximize the potential of the MLS tool for house hunting. However, it's essential to remember that finding your perfect home isn't an overnight process. It requires patience, diligence, and smart decision-making.
Conclusion
Searching for your perfect home can be daunting, but it doesn't have to be. By using MLS property search, you can easily find homes that meet your needs and budget. With careful planning and effort, you can find the home of your dreams sooner than you think. Start your search today!
comments powered by

Disqus