Why Smyrna, Tennessee is a Great Place to Move: 4 Convincing Reasons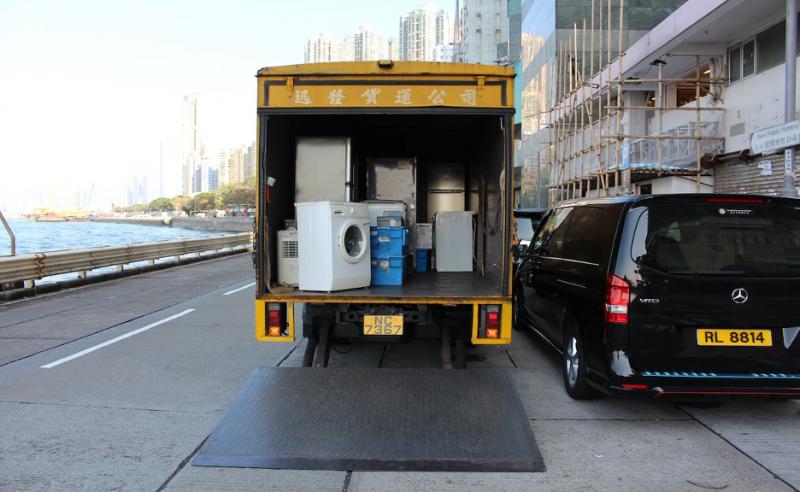 The town of Smyrna, Tennessee, was founded during the mid-nineteenth century in Rutherford County. Smyrna is considered to be a significant historical landmark and was also reported to be one of the best places to retire in the United States. Furthermore, the place is filled with enjoyable activities and is home to some great schools and amiable people. The town is also known to be a safe place for you and your family to settle down. Wondering if moving to this town is a good choice? Below, you'll find some convincing reasons you should consider moving to Smyrna, TN. Let's get started!
1. The People of Smyrna TN
Although the place was once a small farming community in the early days, Smyrna has since developed into a beautiful suburb filled with great amenities and is home to wholesome people. This is one of the reasons why you should consider moving to Smyrna TN.
If you have children, then good educational institutes will be something to look out for. Lucky for you, the town has excellent schools for your kids and is considered to be a safe place for them to grow up in. Additionally, you won't have a problem with occupational choices, as Nashville is only about half an hour away!
Smyrna houses an excellent community with a diverse culture. Furthermore, there are also many young professionals in this peaceful suburb, which makes moving a great choice, especially if you're a millennial looking for some change in life. Overall, Smyrna is undoubtedly an ideal place to settle down with your family members.
2. The Southern Climate
Before you consider selling your house and start packing up to move to Smyrna, it is essential to research the new place you will be calling home. One of the most crucial details that people often forget to check up on is the climate of the new area they will be moving to.
The town of Smyrna offers a warmer climate and is ideal for people who love the summer. Not only does the town offer a multitude of enjoyable activities, but also warm weather that can be pretty comfortable for people who enjoy the sun. This makes it so that you can have fun in the warm climate you always wished for!
However, as lovely as the warm climate may seem, there is also a downside to this. In the southern regions, the weather isn't always as great as one might think. It will be hot and humid often, and you will have to deal with some seriously high temperatures, so be prepared for the heat.
That being said, the climate does cool down, and you will be able to enjoy some pleasant seasons here. Autumn is a notable season in Smyrna, as the beautiful and vibrant foliage is truly a mesmerizing sight!
3. Home to Several Fun Activities
After you are done moving in and cleaning up your new home in Smyrna, you might start wondering what is there for me to do here. Lucky for you, the town has several fun activities that can satisfy even the most extremely outgoing people, and you are sure to have a good time! This town has everything from great places to eat to fun family attractions!
Firstly, the town is known for its military aviation history, which started way back during World War 2. This has continued to this day, and the Sewart Air Force base is located here. You can also enjoy the incredible sights of the world-famous Tennessee Air Show.
Next, when the leaves start withering in fall, the Walden Pumpkin Farm is a great place to visit with the family. Everything related to fall decor can be found here, and you can also look at pumpkins of different shapes and sizes. This is an especially great attraction if you have kids, as they can choose their own pumpkins and explore all the Walden farm offers.
If you are an outdoor person who prioritizes your fitness, then you should visit the Lee Victory Recreation Park, as it offers all that you need for some good exercise to get your blood pumping. This place also has a trail if you enjoy some cardio! There is also no end to places you can go to enjoy a good meal. The snazzy bistros and the Cousin's food trucks are the main appealing point in Smyrna for all food lovers.
4. Other Great Things About Smyrna TN
If you haven't been convinced by the reasons you should consider moving to Smyrna yet, then here are some other amazing things that might appeal to you!
Cozy Neighbourhoods
Smyrna has many locations where you can settle down. The suburb has many beautiful neighborhoods to choose from, one of which is the Vikings Estate. This place offers a swimming pool, a tennis court, and other physical activities!
Living Expenses are Not That High
Even though it isn't cheap, Smyrna is a relatively cost-friendly place to live, with the costs of transportation and housing being less than most other regions.
Great Education Institutes for Children
Whether your child is in kindergarten or high school, there is a well-managed and reputable institution for kids of all ages. The town also offers several public and private schools, so do your research to find the one suited for your kids!
In Conclusion
Smyrna, Tennessee, has all you can wish for! Although the town may not be massive, it is still considered one of the best places to settle down. There is no shortage of occupational opportunities and adventurous outdoor activities to keep you busy and joyful! We hope this article has given you a good insight into why you should consider moving to TN, and we wish you good luck in your future endeavors.
---
More to Read:
comments powered by

Disqus