What to Look for When Hiring Contractors to Work on Your Property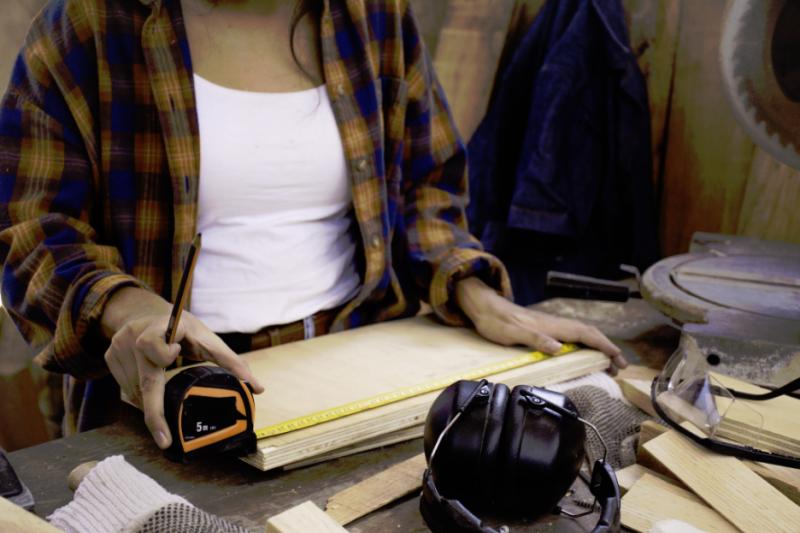 Image Source: Pexels
The struggle to find a good contractor is one that we all have to go through at some point, much as we'd rather avoid it.
You can make things easier on yourself if you know what to be looking for during the hiring process, so here's the lowdown on the things to keep in mind.
Evaluating a Contractor's Experience and Reputation
Before you hire a contractor to work on your property, it is essential to gauge their level of experience and build an understanding of their reputation. Selecting the right professional for the job can prevent headaches down the line:
Years in business: Look for contractors with a proven track record that spans several years, as this indicates both expertise and stability.
Area of specialization: Ensure they have specific experience in the type of project you require, whether it's kitchen remodeling or roofing repairs.
Previous clients' feedback: Browse through online reviews and ratings to get a sense of what others have experienced when working with them.
A little background digging won't take long, but will leave you in a better position to make an informed decision.
Ask for an Accurate Estimate from Your Contractor
Obtaining a precise estimate plays a significant role in ensuring you stay within your budget while hiring contractors for property renovations. Here are some points to consider when asking for and evaluating quotations:
Detailed breakdown: Request an itemized list of labor, material costs, and any additional fees so you have full clarity on what is covered.
Comparing quotes: Gather estimates from several contractors to identify the best value for money without compromising quality.
Realistic timeline: Cross-check the given project duration with similar jobs completed by competitors or recommended guidelines as unrealistic timelines might affect work quality.
One other useful tip is using an app to estimate insulation costs specifically if this constitutes part of your renovation efforts. That way you can get a sense of what competitive prices look like, and also have an easier time collaborating with contractors if they are also using this type of software.
Ensuring Proper Licensing and Insurance Coverage
As you narrow down potential contractors for your property, verifying their legitimate licensing and insurance coverage is crucial. Taking these precautions helps protect you from any liabilities that may arise during the project:
License verification: Confirm that your contractor has proper credentials, such as being licensed under relevant local or state authorities, ensuring they abide by industry regulations.
General liability insurance: This type of coverage safeguards against any damage caused to your property while work is ongoing by providing financial compensation when necessary.
Workers' compensation insurance: It covers employees in case of injury sustained on-site, making it essential for protecting both workers and homeowners from potentially devastating accident-related expenses.
If a contractor is unwilling or unable to provide proof of the right documentation, accreditation and coverage, look elsewhere.
Assess the Contractors' Communication Skills and Work Ethic
A seamless working relationship with your contractor is paramount for the successful completion of your property project. Therefore, pay attention to their communication style and work ethic:
Responsiveness: Determine how promptly they respond to calls, emails, or texts as this reflects their willingness to address concerns throughout the project.
Clear conversation: Gauge if they can effectively communicate technical aspects in a way you can comprehend, ensuring mutual understanding at each stage of the renovation.
Progress updates: Confirm if they are open to regular check-ins and whether they will keep you informed about delays or unforeseen issues.
These elements might not seem that relevant up top, but when you are several weeks into a project, you'll be glad that you went with a contractor that you can easily get in touch with to ask questions or voice concerns.
Obtain a Clear Written Contract with Detailed Scope of Work
Having a well-drafted contract in place ensures all parties are on the same page regarding objectives, expectations, and responsibilities. It helps avoid miscommunication or potential disputes later:
Job description: The contract should contain clear information about the scope of work, including specific tasks to be performed by the contractor.
Timeline and milestones: State an expected schedule for project completion along with detailed progress benchmarks that facilitate monitoring success throughout construction phases.
Payment terms: Clarify payment schedules and conditions (e.g., upfront deposits, progress payments) as these aspects help regulate appropriate financial commitments from you and the contractor alike.
Again, this may seem like an unnecessary formality, especially if you've got a good vibe from the contractor in question from your initial interactions. But getting everything down in writing sooner rather than later is important for both parties, especially if you're renovating on a budget and can't afford any slip-ups.
Final Thoughts
A good contractor is worth their weight in gold, so putting in hard work to find one is worth it, because once you have them in your list of contacts, you can keep bringing them back for jobs big and small for years to come.
---
More to Read:
comments powered by

Disqus