What it's like to House Hunt in Toronto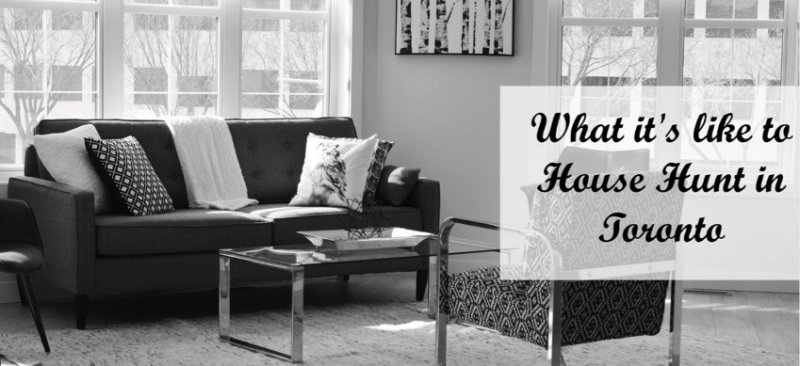 Toronto - the most populous city of Canada has much to offer. But when it comes to house hunt, things get a little different.
With a bulging population of 2.7 Million, the city hosts a galaxy of residential apartments, condos and lofts. Amid all of them, finding the perfect place for yourself is a pretty tiring as well as daunting task. Even if you are considerate on the demands and down payment, without the help of an efficient real estate agent, things can get a lot messy for you.
It's Not Easy
Even if you are as ambitious and optimistic as you are, without the help of real estate agent. You'll get stuck, bad. The real estate market has seen highs and lows in the past decade. The market is ever changing and finding a comfortable, affordable and desired property in such a scenario is difficult. The market is literally on fire with high rates and bank warning continuously about the household debt levels but overnight lending rates are the same. Hundreds of houses may meet your requirements, but can be lost easily to a high bidder. With the help of a skilled and professional real estate agent like Reza Afshar, you'll be able to locate your dream house and settle in with minimum time and effort.
It Requires Patience
With the real estate market as such of Toronto. Patience, is really a virtue. It takes time and effort to find what you are looking for in a city which has a lot to offer for residential choices, but an equally larger amount of people purchasing the properties as well. The competition can get real tough for you. If you don't hire a real estate agent who knows the market long and well enough, you may end up losing pretty good deals and regret after losing them.
You Need to be Decisive
It is quite common that properties go on sale one day and the next they are not there. You have to be strong enough to decide to not let go of a good property for higher down payment or any other thing. In such a case, a good real estate agent can be a great help and can guide you about the potential benefits of purchasing the particular property. It is often seen, people rant about not finding their ideal property or dream home and have been in search for years, only to regret the decisions they never took. The choices they never made and let go of good properties because of their indecisiveness. A good real estate agent can help you locate the potential properties and help you look through the details.
Don't Listen to Everyone
If you have hired a professional and known real estate agent, you need not to take opinions from everyone. Although, a second opinion is preferred sometimes, but keeping that to a minimum will not only help you locate the property/house faster, but will also calm your nerves. Everyone has different opinions when it gets to purchasing properties, some good and some bad. If you listen to all of them, it will be really difficult for you to settle on any single property anytime soon. So, it is advised to listen to your real estate agent and trust his insight.
Be Realistic
The last and the most important thing, be realistic in your demands and expectations. Keeping a detailed eye on your finances and budget, you need to decide very carefully what you want. You may also consult with your real estate agent on your demands and needs and he'll surely help you locate the best suitable home for you. Often time's people confuse luxury with needs when it comes to purchasing properties and go into unnecessary details which hinder in their goal to find the ideal home. In such cases, the services of a professional real estate agent come real handy.
comments powered by

Disqus