What does a roof repair include?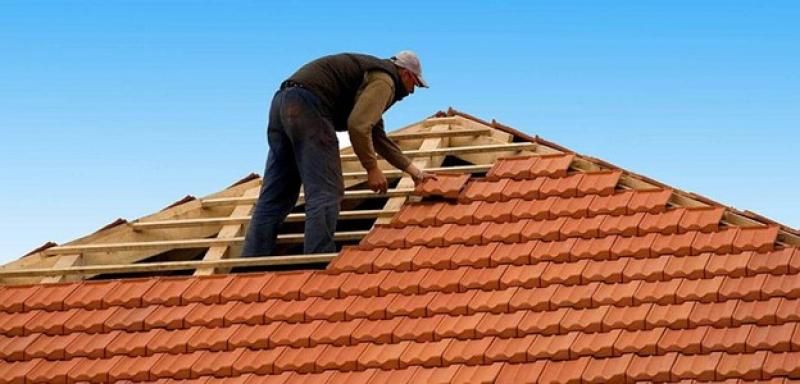 If you are a homeowner, then thinking about your roof when it starts getting old, springs a leak, or is damaged by a weather event can cause you plenty of sleepless nights. You know that having a strong, solid roof is important to protect the structure itself as well as the safety of all who live within it. You also know that a roof is one of the most expensive items when it comes to homeownership. However, in some instances, you may only need a roof repair and can avoid a full-blown roof replacement. This could happen when the roof shows only minor wear and is only a few years old, otherwise, when damage is extensive, replacing the entire roof may be the only option.
Deciding Whether to Repair or Replace
Consider these factors when deciding whether to repair or replace your roof:
Water Damage
The moment water finds its way into your home, damage is sure to follow. Finding mold or brown spots on the ceiling is a clear sign of water intrusion. If the leak and the affected area seem to be small, you may only need a roof repair.
Missing or Cracked Shingles
If you are seeing torn or curled shingles, broken or split tiles, or areas that are no longer covered by the original roofing material, you may only need a repair if the damaged area is small. When it covers over 25 percent of the roof surface, a replacement is in order.
The Age of Your Roof
If your roof has passed its expected lifespan but seems to be in good shape, you may still only need a repair. However, a replacement may not be too far off.
What does a roof repair involve?
Once you have found a reliable roofing company, the repair process will work like this:
Inspection and Discovery
The roofer will have to inspect the entire roof, particularly if the damage was caused by water since it can travel great distances and the entry point needs to be found. If the damage is in your flashing, that will be replaced, areas that show worn sealant will be tarred or caulked. Vent boots will be replaced as needed.
Starting the Repair
If the roofer finds a puncture or if there is water damage, some reframing may be needed. Your roofer may also have to install a new layer of sheathing and underlayment, always making sure that there are no gaps left where water can enter the property. If the roof decking is damaged, the contractor will have to remove the underlayment and shingles, take out the section that is rotten and proceed to replace everything that goes on top.
When it comes to shingle replacement, it is crucial for the contractor to find an exact match. If the material on your roof has been discontinued, you may have no option but to re-shingle the entire surface of the roof. Filling the damaged area with shingles that do not match those around may be detrimental to the way the house looks and its property value.
Don't Wait on Roof Repairs
You know that when you need a roof repair, it is not a good thing. However, waiting to tackle this issue is not something you should do. Particularly in cases where the roof has a puncture and water can intrude or in cases where damage has been caused by water. Delaying an Indianapolis roof repair can only result in the damage becoming more extensive as well as an increase in the cost of the project.
comments powered by

Disqus