Top Tips for a Successful Real Estate Career in India
The importance of real estate for human survival, as one of the three essentials, including food and clothing, cannot be overstated. As of March 2023, India's population is over 1.4 billion, with about 35% residing in urban areas. As the population continues to increase, so will the demand for retail, commercial, healthcare, education, and warehousing real estate. The post-COVID era is also expected to boost industrial and commercial real estate demand, consequently driving residential real estate investment in India.
Unlike other mature markets, such as the US or the Canada real estate market, which are characterized by higher property prices and stricter regulations when looking at the Brampton homes for sale, the Indian market is still in its growth phase and has a lower percentage of homeownership. The real estate sector is a globally recognized industry encompassing five sub-sectors - housing, retail, hospitality, commercial, and industrial & warehousing. The real estate sector in India is the second-largest employment generator after agriculture.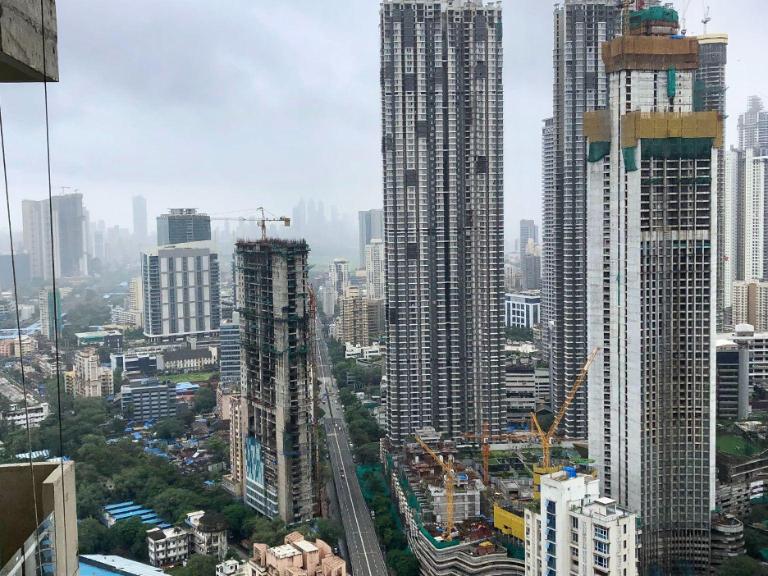 Historically, real estate has been a critical driver of economic recovery. People continue to buy properties even during recessions and pandemics due to the safety and security it provides to families. With increasing urbanization and a growing population, the demand for real estate in India will likely remain robust. The sector plays a critical role in the country's economic growth, with the potential to drive employment, boost investment, and contribute to GDP growth.
Career Paths in Real Estate
The Indian real estate industry offers a diverse range of career opportunities. The sector employs many people in various roles, from construction workers and architects to real estate agents and property managers.
Here are some of the career opportunities available in the Indian real estate industry:
Real estate developers are responsible for overseeing the construction of new properties, from planning and design to construction and marketing. They collaborate with architects, contractors, and other professionals, ensuring that projects are completed on time and within budget.
Real estate brokers help clients buy, sell, or rent properties. They work for brokerage firms or operate their own businesses and are responsible for finding buyers or tenants for properties, negotiating deals, and handling paperwork.
Real estate agents are similar to brokers but are generally less experienced and work under the supervision of a broker. They assist clients with buying, selling, or renting properties and earn commissions on completed transactions.
Property managers oversee the everyday operations of rental properties, including maintenance, repairs, and tenant relations. They work for property management firms or directly for property owners.
Construction managers oversee the construction of new buildings or renovation projects, working closely with other stakeholders to ensure the on-time completion of projects.
Architects design buildings and other structures, working closely with clients to create designs that meet their needs and preferences. They also work with contractors and construction managers to implement plans correctly.
Civil engineers oversee the construction of infrastructure projects, working closely with construction teams and other professionals to ensure that projects are completed safely and efficiently.
Interior designers create the interior spaces of buildings, working closely with clients to create functional and aesthetically pleasing designs.
Besides these career choices, the real estate industry offers many job opportunities for skilled professionals. Business development is a serious function that requires market research, feasibility studies, and an understanding of micro and macroeconomic factors to decide on the project to be built.
Legal due diligence is crucial in understanding the legal framework behind transactions for land purchase. Valuation involves establishing the acceptable market value of land or property, which both buyers and sellers need. Finance is another critical function that includes project finance and housing finance, which means the financing of a project or property by a financial institution.
Sales and marketing involve selling residential properties and leasing/letting residential, commercial, or retail properties. Finally, corporate real estate asset management is about managing the real estate portfolio of a corporate entity. All of these functions are essential in ensuring the success of any real estate project, whether residential, commercial, or industrial.
Building Skill-sets
Veterans in the real estate sector recommend staying up-to-date with the latest trends and policies for new entrants. Aspiring professionals in this field should be hard-working, possess good communication skills, and have an impressive power to engage effectively with clients and stakeholders.
Being comfortable with technology is crucial as it provides a professional edge. Keeping up with technological advancements in the real estate sector can help streamline processes, boost productivity, and ultimately lead to successful and rewarding careers.
Certification Courses in Real Estate
Several certified courses in India are available to provide the knowledge and skills necessary for careers in the industry. Some of the most popular courses in real estate in India are:
Real Estate Management: An understanding of the principles of real estate management, including property valuation, real estate finance, and property laws and regulations.
Real Estate Development: Development of real estate projects, including planning, design, financing, and construction.
Real Estate Marketing and Sales: Marketing and sales aspects of real estate, including market analysis, advertising, and customer relations.
Property Management: Management of rental properties, including leasing, rent collection, maintenance, and tenant relations.
Real Estate Law: An overview of the legal framework governing real estate transactions in India, including property laws, contract law, and land acquisition laws.
Real Estate Investment: Principles of real estate investment, including risk analysis, portfolio management, and investment strategies.
Some of the institutions offering real estate programs in India include the National Institute of Construction Management and Research (NICMAR), the Indian Institute of Real Estate (IIRE), and the Real Estate Management Institute (REMI).
In addition, several professional associations and organizations in India offer short-term training and certification programs in real estate. These include the Royal Institution of Chartered Surveyors (RICS), the International Real Estate Federation (FIABCI), and the National Association of Realtors India (NAR).
Save Max Global Education and Lamrin Tech Skills University (LTSU) recently unveiled their MBA and PG programs, specializing in Indian Real Estate. The LTSU-Save Max Program is a comprehensive course that offers students the skills and knowledge necessary to succeed in the organized real estate industry.
The program is thoughtfully designed to bridge the gap between education and jobs and covers various topics, including property management, marketing, and negotiating. With personalized instruction from experienced faculty, students can expect to receive the tools and resources needed to thrive in organized real estate. In addition, the Save Max Group has promised 100% placement to graduates of these programs.
Concluding
Overall, there are plenty of opportunities for individuals looking for careers in the real estate industry in India. Certified courses and training programs can be valuable to gain the necessary knowledge and skills to succeed in this dynamic and exciting industry.
comments powered by

Disqus