Top Home Décor Trends to Consider for Your Home in 2023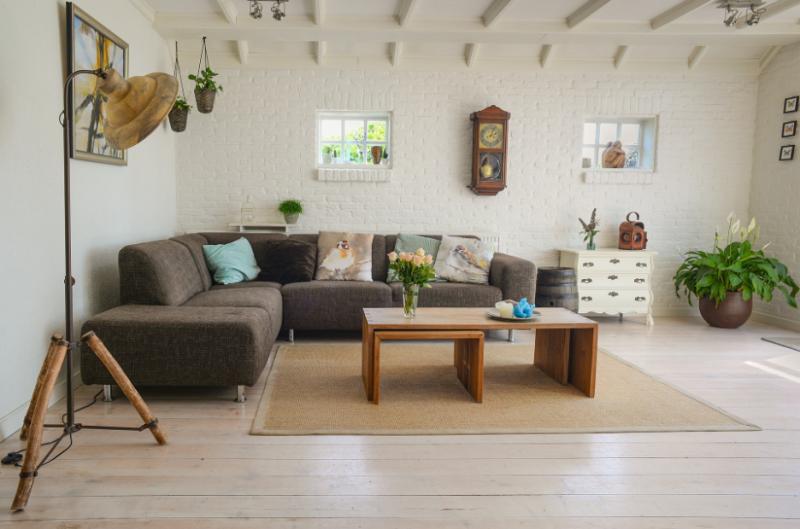 Copyright: PixaBay I License: CC0 Public Domain
Home décor trends play a huge role in setting the tone for our home as they can help create a peaceful and inviting atmosphere. In 2023 and beyond, many homeowners are looking to transform their spaces with bold design choices that anchor any space. From muted hues to statement pieces, every home décor trend has its unique charm and can bring a touch of character to any room. To help you get started, here are the top home décor trends to consider for your home in 2023.
Eye-catching Home Décor Trends Everyone Is Talking About in 2023
Here are some of the most popular home décor trends that everyone is talking about in 2023:
Boho Home Decor
While bohemian home decor has been around for a while, over the last few years, our use of it to express ourselves has become much more creative and diverse. Now you can find Moroccan tiles adorning floors or striped rugs influencing modern boho living rooms. The possibilities are endless!
The stunningly blended combination of colors found in the beloved, maximalist boho style rugs - such as teal, maroon, and oranges - are simply exquisite. With the colorful boho rugs by Momeni, your living room can become an eclectic and inviting space.
In 2023, you can expect to see this trend continue to be popular as it provides an effective and effortless way of adding texture and vibrancy to any home.
Wood and Other Natural Elements
The use of natural materials will remain a popular trend as sustainability and eco-friendliness are increasingly in the spotlight. Instead of washed-out woods, we can expect to see more textured and darker species for an even bolder look. Natural materials include:
Rattan
Hemp
Jute, and
Wicker
These are also making a comeback in modern interior design. Hence, if you're looking for ideas, why not consider adding a wood-paneled accent wall or mounting your TV on top? Or maybe the wood accents could be used to frame around a fireplace. All of these are great options that will add character and charm to any home.
Wooden accents are the perfect way to breathe life into any space; after all, their natural hues ensure that you won't get bored with your design over time. Plus, they add a touch of intrigue and depth.
Limewash and Plaster
Social media has sparked an unexpected revival of traditional materials such as plaster and limewash. This trend is all about creating a more natural, rustic look. By using old-school techniques like hand-painted methods and layering of colors, plaster can be used to create interesting patterns that will draw the eye.
Limewash, on the other hand, softens or whitewashes walls with a subtle color palette for a classic yet contemporary look. This home décor trend is perfect for any living room, hallway, or bedroom that needs a touch of character without overpowering the space.
However, to get the most out of this trend, it would be best to start small and incorporate natural materials such as marble or wood. A bathroom or bedroom makes a great starting point before transitioning into larger spaces.
The Natural Beauty of Stone Finishes
Natural stone finishes are at the peak of popularity right now, especially those with unique colors and textures - a trend that is sure to last well into 2023. Travertine, marble, granite slabs, soapstone, and limestone are some of the most sought-after natural stone materials for both indoor and outdoor applications. Their timeless beauty will add a touch of elegance to any space.
This trending style isn't just limited to the classic stone features like coffee tables, countertops, backsplashes, and flooring - you can also add rustic charm with hand-crafted ceramics, clay vases, and stoneware in your home. The more 'imperfect' pieces that keep their natural character are particularly sought after in 2023.
Embrace the unique character of natural stones. Don't be afraid to enjoy your home and all its inevitable scratches, dents, and stains—that's what gives it charm!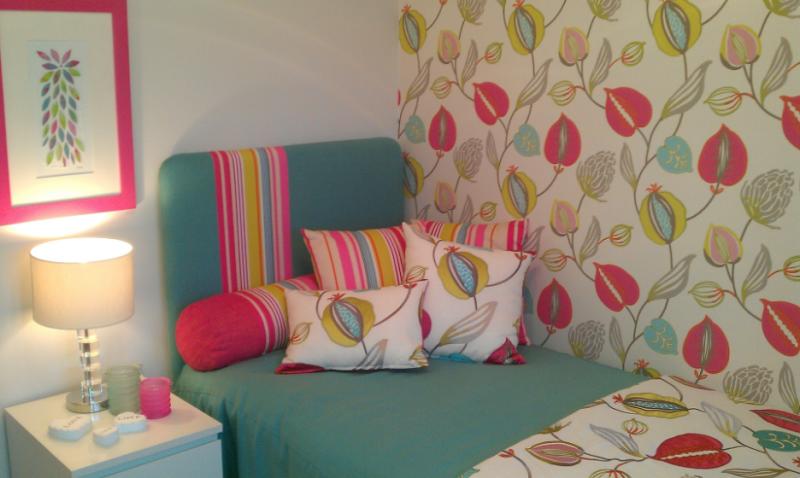 High-Gloss Finishes
Finally, interior decor professionals often utilize high-gloss finishes on features like cabinets, built-in bookshelves, and bars. These glossy textures create an enchanting atmosphere while radiating a pleasant warmth. High-gloss finishes are a great way to add texture and depth to any room. Plus, they will make your home look modern and up-to-date.
Achieving a dramatic, lacquered look for your interior space is simple with the use of a high-gloss finish on walls and ceilings. To further enhance this style, consider adding jewel-toned hardware - it looks amazing!
Create an Inviting Home
These are just some of the top home décor trends that you should consider for 2023 and beyond. With these trends, you can create a modern, eye-catching, and inviting home that you'll love. Whether you choose to go with natural elements or make a statement with high-gloss finishes, you can be sure that your home will be the envy of all your friends.
So don't wait any longer - get started on making your dreams for the perfect home come true!
comments powered by

Disqus