Top 10 Home Remodeling Mistakes To Avoid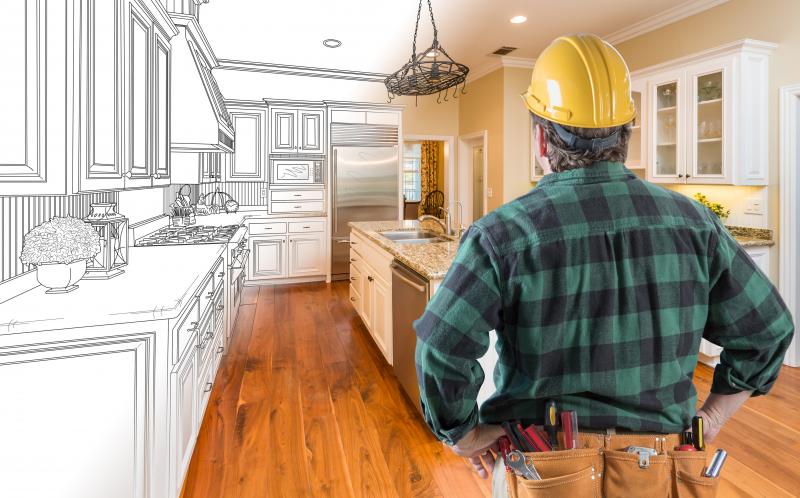 Renovating a home is something many homeowners perhaps dream of. However, home remodeling can be stressful, frustrating, and costly if you overlook small details, which can lead to huge mistakes, which can in turn result in a total project failure.
Knowing what mistakes to avoid when remodeling your home is as important as knowing how to do the task well. If you're planning to do something that involves any home renovation project, you need to know a few things to avoid making errors. Here are ten mistakes that can ruin your home remodeling project.
Hiring Inexperienced Workers
It's not easy to find the perfect contractor to work on home renovation jobs. That's why some homeowners settle for unlicensed workers they can directly hire, people who may not be that experienced but somehow can do the job.
Indeed, it's more affordable to hire unlicensed individuals than licensed providers. But still, hiring workers who lack the necessary knowledge, experience, and skills can lead to costly mistakes in the long run.
So if you're looking for contractors for your home remodeling project, make the effort to research qualified providers in your area. As an example, if you live in Northern Virginia, look for home remodeling contractors in Northern Virginia that have proven track records, which can show you a portfolio of their previous projects and satisfied clients.
Improper Budgeting
Some homeowners fail to prepare a reasonable budget for their home remodeling job, so they sometimes get frustrated and stressed when other problems arise in the course of the project. The result? They either end up with an unfinished project or choose substandard materials to save on costs.
To prevent this from happening, consider allotting a certain percentage of your total project cost for unforeseen expenses. If you want, you can also hire a professional cost estimator to help you create your budget.
Not Preparing A Checklist Before Starting The Project
Not listing out the things you want to change is one common mistake you can make when planning for a remodeling. Because of excitement, you may forget to list all the changes you want for your home. So when the remodeling starts, it's possible to think of additional renovations you want to do after seeing the changes done to certain parts of your house.
If you fail to create an accurate list of your plans and desires, you're likely to alter and change them when the renovation begins. When this happens, your contractor would have to work on modifications that may require more time, effort, and money.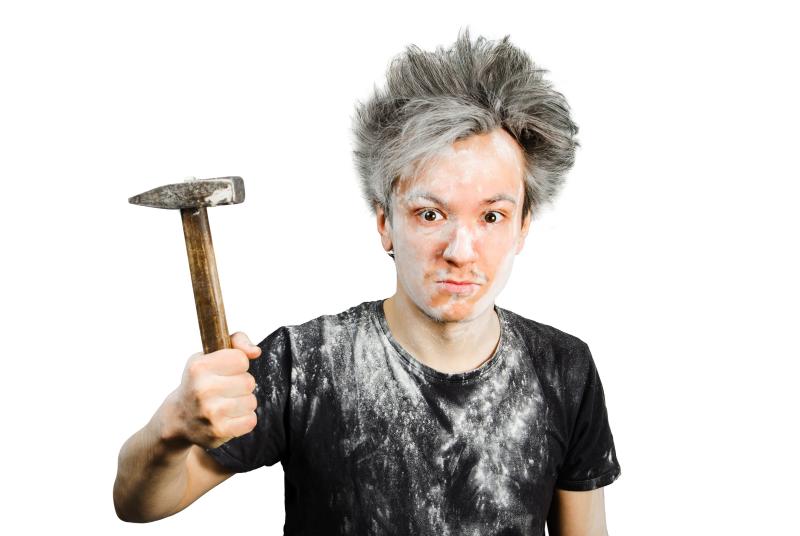 Attempting To Do Too Much Work On Your Own
Sometimes homeowners have a tight budget for their home remodeling. But since they want to start the project at once, they'd try to do everything on their own to cut down on labor costs.
Doing the work yourself can truly save you money, but this should only be done if you have the necessary skills and knowledge to do it. If you lack the required skills, performing the task may lead to mistakes, resulting in more expensive damages than you need to pay for when hiring professionals.
Not Getting A Permit
Some homeowners may not be aware that certain home improvements require building permits, so they fail to obtain the same. But having a permit is crucial as it ensures compliance with local building codes, which in turn would protect you, your family, and your home.
So before diving into your remodeling task, it's best to check with the local government authorities regarding the permits and licenses required for the project. That way, you can avoid safety issues as well as possible fines and penalties.
Choosing Low-Quality Materials
During home renovation, it's easy to be tempted to save on the costs of materials. The notion is that the lower the price is of your materials, the more you can save. But this may not always be the case.
Some low-cost materials are of low quality, which means they're not as durable as expensive ones. So be sure to choose the best materials appropriate for your project rather than opting for less expensive ones, which may lead to more renovation work in the long run.
Failing To Check Utility Lines
Another mistake you can make during home remodeling is failing to identify where the utility lines are before digging around the house. The last thing you want to do is accidentally damage any utility line, which can lead to power outages or gas leaks. This could result in injuries and deaths.
Not Considering The Future Needs Of The Home And Its Occupants
As a homeowner, you should also consider the needs of future occupants when remodeling your house. For example, a room that can be converted into a nursery or home office in the future is a practical choice. It makes the home more functional even if a new occupant moves in after a few years.
Being Too Focused On The Design
Another common mistake you can make when remodeling your home is being too focused on the design details and forgetting to consider the functionality and comfortableness of your home. If you select materials, finishes, and furnishings based on their appearance rather than their functionality, the renovation may not turn out practical in the end.
Not Taking Enough Time To Plan
Haste makes waste, especially in home improvement projects. Without sufficient time to plan and prepare, you might make costly mistakes. So make sure to allow enough time for planning before starting your project.
Final Words
Home remodeling is an exciting experience, but it can also be overwhelming if you don't pay attention to the common mistakes listed above. Remember to do your research properly, hire professionals with the necessary skills and knowledge, and get permits before starting any project. Also, choose high-quality materials rather than low-cost ones. Lastly, don't forget to check utility lines and always consider the future needs of the house and its occupants. Paying attention to these mistakes would help you avoid unnecessary expenses and damages.
---
More to Read:
comments powered by

Disqus