Interior Design Ideas to Transform Your Rental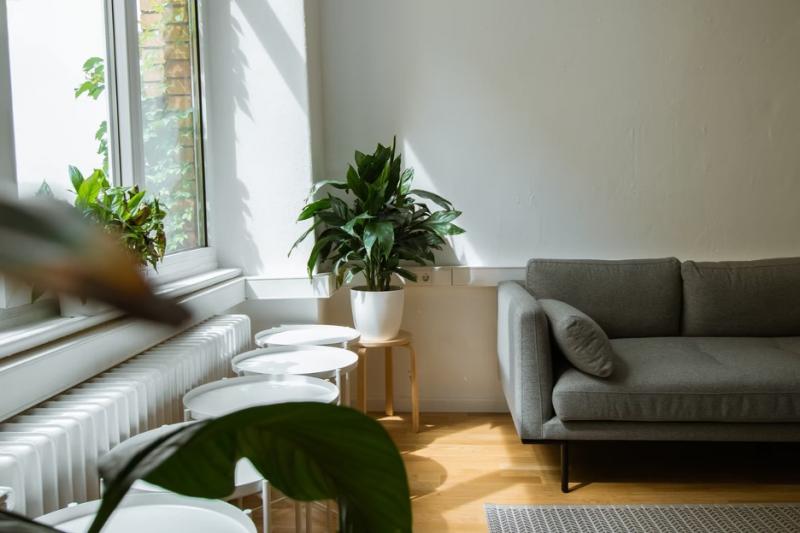 Across the United States, renting is on the rise. There are certainly upsides to renting- being able to relocate or travel allows for a lot of freedom, and there is much less responsibility when it comes to the exterior of the building, fixtures, and appliances. But feeling at home in your rental can be a challenge; limitations to pet ownership, decorating, and modification of the property are often etched into the rental contract, which can be frustrating. The good news is that with a bit of creative interior design, you can find workarounds to make your space feel like your own.
If you want to keep your deposit but also feel more at home, NYC interior designer Ahmad Abouzanat from Project AZ has some simple ideas that can help you transform any living space.
CREATIVE LIGHTING
One of the quickest ways to transform your home is by updating your light fixtures; sconces, strip lighting and pendants are simple and cost-effective, but can completely transform your space. Updating lighting nowadays often means switching to LED lights which use a lot less energy than traditional incandescent bulbs, meaning that in the long term, upgrading your lighting is good for the planet and the wallet. Using different lights in the same space can modify the entire atmosphere and feel of a room, enabling you to use the same space for a variety of different purposes. For example, using strip lights or sconces means being able to transform your kitchen from daytime work space to romantic restaurant atmosphere in an instant. Consider the use of spotlights as a way of staging your favourite artwork or piece of furniture.
PATTERNS & TEMPORARY WALLPAPERS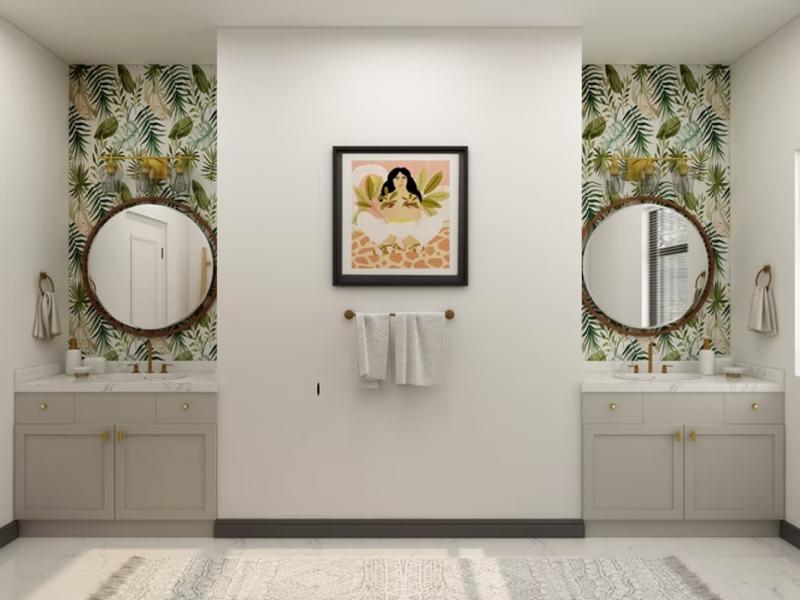 Although many landlords don't allow redecorating with paint or wallpaper, there's an easy and cheap workaround. By using peel-and-stick wallpaper or adhesive shapes, you can visually break up homogeneous spaces. Patterns especially help add vibrancy or give visual weight to a space. Creating an accent wall using temporary wallpaper can even add a touch of elegance to your space. Temporary wallpapers and adhesives come in shapes and sizes to suit a variety of tastes. They're also easy to apply on your own or with a second set of hands, and easy to remove when you decide to move out.
NATURE & PLANTS
Keeping plants indoors has seen a boom in the past years. And with the calming, air purifying power and mental health benefits that plants bring to a space, it's no wonder. The sense of calm, productivity and wellness tied to introducing plants to a space is called Biophilia. With a seemingly endless choice of leaves and flower shapes and sizes, plants can suit a variety of aesthetics. A plant doesn't have to be large or extravagant to have impact; If you're starting out, there are many low-maintenance plants that you can choose from that can add a splash of colour or texture to your interior. And if you really don't trust yourself around living things, you can still reap some of the benefits of having plants by using plant-themed sculptures or art prints- no regular watering required!
UPGRADE YOUR HARDWARE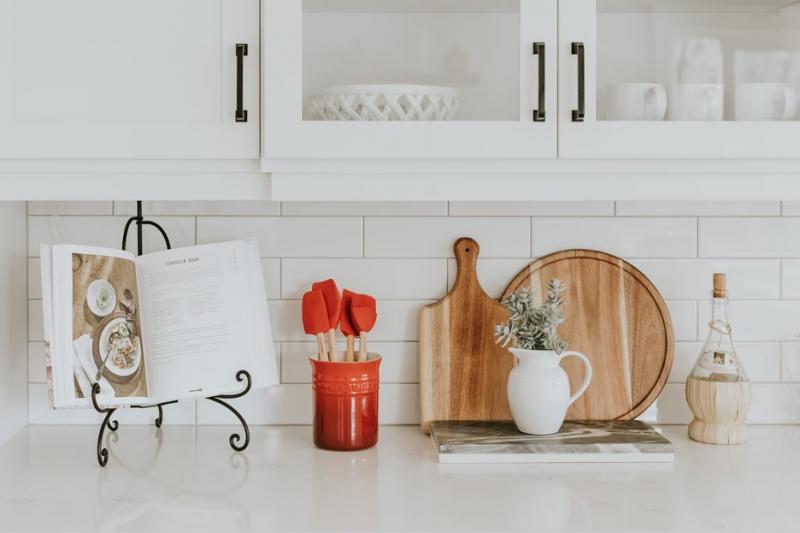 When trying to make a space a home, most people tend to think big- painting walls or buying large pieces of furniture. But it doesn't take big changes like new appliances or countertops to transform a space. In interior design, wherever there's metal used- be it the kitchen tap, hallway door handles or the bathroom faucet- updating hardware can instantly tie a space together. Rustic or antique elements, or European-style enamel faucets can give your space a classic look. If you like more modern and streamlined spaces, the right hardware can help keep the interior looking minimalist and slick. Any aesthetic that you choose can be enhanced by paying attention to the hardware detail.
WINDOWS AND TEXTURES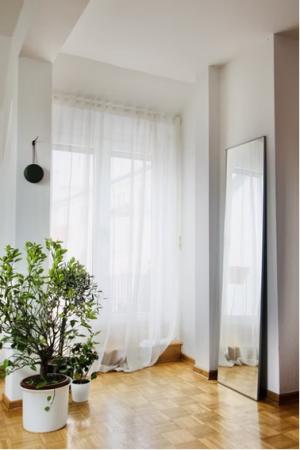 Even if your landlord supplied curtains for you, one easy way to transform the interior design of your rental is by investing in new window treatments. Blinds, drapes and curtains can all be customized to suit your existing window fixtures and can completely transform the colour and functionality of your space. Consider different fabric textures to add visual warmth or contrast. You can influence the daytime lighting atmosphere through translucent blinds or window treatment, while blackout curtains can help you sleep better, block out noise or allow you to use projectors in your space during daylight hours (essential for movie marathons).
IF IN DOUBT, HIRE AN INTERIOR DESIGN PROFESSIONAL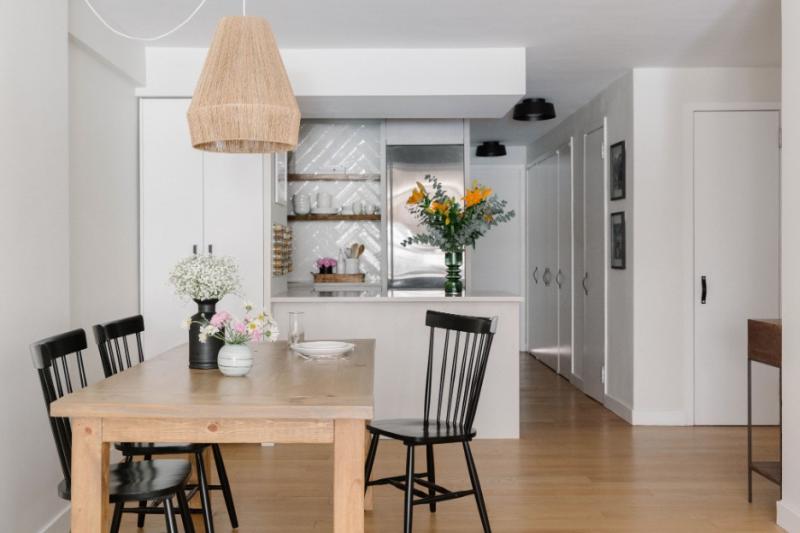 Although DIY can be satisfying, sometimes it's overwhelming to try to work out the details of how to best utilise a rental space on your own. If that's you, you really don't have to go at it alone. "People often react surprised when I say I'm working in rental properties- to them interior designers are for homeowners or commercial properties" says interior designer Ahmad AbouZanat, who offers interior design consultations and services in NYC: "My aim is to help anyone who needs it to create a space where they can feel at home".
By using lighting to create different ambiences or using textured wallpapers, window treatment or pops of plant life to create contrast and customise your space to really reflect your personality. Small changes can help you achieve the aesthetic that can turn your rental into your own personal sanctuary.
comments powered by

Disqus