Ten Best Ways to Manage Your Vacation Rental Remotely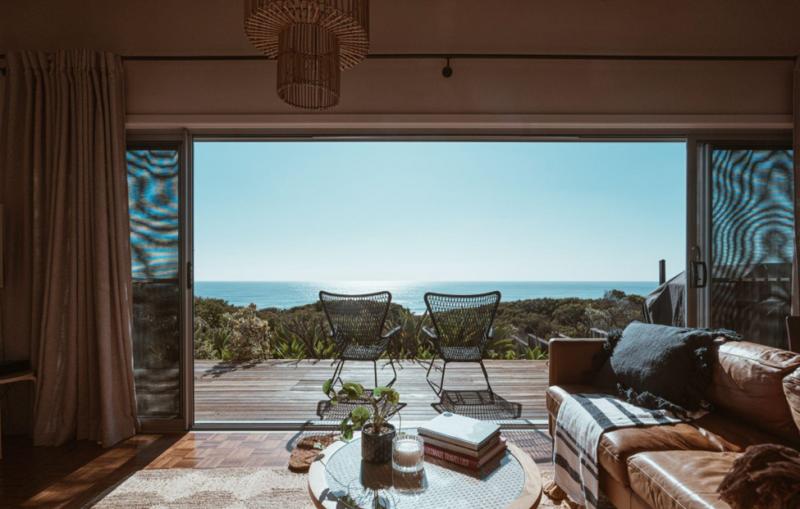 Managing your vacation rental remotely is not a new idea. Digital customer experience and remote services are on the rise in almost every business. Consumers, "spoiled" by Amazon, Uber, and Airbnb, are looking for seamless and streamlined journeys everywhere. And short-stay rentals are not an exception.
Your vacation rental space is an asset that requires maintenance all year round. A sound and healthy vacation rental management system will help you book more guests and develop a solid reputation for good customer service.
Managing your vacation rental remotely involves a smart combination of manual effort and technological integration. On one side, you'll need to hire a cleaning service to keep your house glistening. On the other hand, you'll want to install apps for check-in and out, rental management, home automation, security, etc.
We'll take you through the ten vacation rental management strategies to give you an idea.
Ten Ways to Get Your Vacation Rental Management Under Control While You're Away
Vacation rentals are a profitable yet sometimes tedious business. The following list consists of ten fantastic ways to control and manage your valuable vacation rental property.
We've curated the list by combining five tech-based and five manual tasks that will keep your house safe, efficient, and attractive.
Here's how:
1. Installing a Remote Management App
A remote management app is an effective way to monitor and manage your vacation rental while away. It will allow you to watch the house while efficiently managing daily bookings.
A remote app can also help you control and run specific business operations, including guest check-in, document checking, pre-sales, etc.
2. Auto Messaging and Responding to Guests
Automation takes your vacation rental business a step ahead, making your customer communication easier and more efficient. Set automated messages and promotion offers for your target customers so you are always in contact with them.
Attending and responding to tourists and guests is also easy if you set the auto-reply option to your messaging function. Sometimes, the customers will know you're away, and at other times, they'll receive carefully written messages in response.
The customers and guests will feel like you're paying attention to their needs even when you're not there.
3. Automating Home Appliances
Modern tech advancement has provided vacation rental owners with a range of features. Smart AC, smart thermostat, smart lighting, etc., can make your life easy while you're absent from your property.
Control noise pollution with a smart noise control system in your condo. It's possible to get a sound-limit notification on your device. Whether your guests are partying or making unnecessary noise, the notification will help you take proper measures.
4. Upgrading Home Security
Your vacation rental's security is the top priority when you're away from the property. Whether it's vacant or occupied, you can't ignore security.
It's easy to connect the rental's motion sensors, burglar alarm, and CC camera to your cell phone through secured IP. Make sure your system is active and updated before you leave your property.
Also, you must get each of the surveillance devices on your property checked before you leave, so no alarm or vigilance update escapes your attention.
5. Updating Your Website and Listings
The value of the listings and information on your website will decline if they're not updated timely. You don't want to mislead your potential customers with incomplete or wrong data.
Check if the listings of your vacation rentals are up to date. Ask yourself if you have changed any information or image and see if it reflects on your listings.
Update your office location and contact information if needed. Thus your potential and existing customers will always be able to contact you.
6. Hiring a Cleaning Service
You'll need a cleaner while away from your vacation rental property because health and hygiene have become a top priority with the recent pandemic. Tourists and travelers are more aware of cleanliness than ever before.
The cleanliness of your vacation rental can ensure return visits by your guests.
Research top-rated house cleaning services so you can hire the best one. Make sure they're reliable and that they understand your business.
A professional cleaning service can maintain a clean house even when you're absent. Remember, an attractive and clean condo will increase your good ratings and return visits.
7. Hiring a Property Manager
Hiring a property manager for your luxurious vacation rental will allow you to delegate your responsibilities when you're away. It's a good deal since property management services can offer you various services.
A property manager will offer standard services, such as guest check-in and check-out, concierge service, cleaning facilities, emergency contact, etc.
In short, a property manager will watch your property in your absence and attend to any needs that arise.
8. Emergency Contact – A Personal Touch
You can leave an emergency contact number on your business website or messaging option. This way, your guests will be at ease knowing they can get in touch with you in case of problems.
Sharing an emergency number reflects your responsibility toward your guests. It shows you may be out, but you are still thinking of your valued customers.
9. Writing Promotional Pieces: Blogs, Articles, etc.
Putting blog posts and articles on your website for your vacation rental will increase your traffic. Since digital marketing is the modern way to reach potential customers while holding on to the existing ones, making that effort counts big time.
You can write new promotional posts and copies while away and publish them immediately. Or you can write them before leaving and schedule them for publishing later. However, you can always monitor your blogs' activities, such as traffic, comments, analytics, etc.
10. Liaising with the Vendors
You'd be wise to contact your regular vendors who provide various services to your vacation rental. Before leaving, ensure everything is in order with the cleaning, plumbing, sanitary, electric wiring, painting, appliance, and fire services.
These contractors can provide scheduled and emergency services. They can also respond to any on-request services to serve your vacation rental house guests, such as water leaking, roof shingles, bathtub cracks, etc.
Hence, you can ensure continuous service to your guests even when you're not there to attend to them personally.
Five Ways Remote Management of Your Vacation Rental Can Benefit You
Making all these efforts to manage your vacation rental remotely isn't cheap. But it will pay off abundantly in the long run.
Below are a few benefits that you can achieve by managing your vacation rental remotely:
1. Boosting Productivity
A subtle and quantitative benefit you can achieve from the remote management of your property is productivity-boosting. Remote apps can take care of many responsibilities for you while you focus on marketing.
You can be traveling and working while still taking care of your property and guests efficiently through remote management.
2. Customer Satisfaction
Your vacation rental business is fruitless without customer satisfaction. Through various apps and contracts, you can ensure smooth operation from booking to maintenance, emergency to utility, and safety to satisfactory check-out.
Managing such loads of work remotely will bring a smile to your customers' faces and goodwill to your business.
3. Proficient Service
When you can minimize risks, maintain operations efficiently, and serve your customers flawlessly, it shows your professionalism.
After all, the ultimate aim is to run an efficient business with good customer service. Remote management through modern apps and contractual services can give you just that.
4. Saving Utility
Apart from ensuring success in your business, you must show responsibility to the environment and your neighbors. As you use smart devices like noise controllers, A/C, lights, etc., you're being smart and efficient.
You can ensure that these appliances are turned off once a guest has checked out. Saving energy this way will keep your business from excessive bills and charges.
5. Ensuring Safety
You're ensuring the safety of your property and the guests by installing surveillance cameras. Fire alarms and motion sensors are other ways to establish security in your vacation rental.
Remote management tools and techniques are handy in securing your assets even when you aren't close to them.
Final Words
The fabulous ways to manage your vacation rental remotely we've shared in this helpful article are vital to your business. If you've read through them carefully, you'll know you can't ignore their significance.
Your business trips, leisure, holidays, etc., are necessary, but leaving your property unsupervised is unwise. To avoid that type of mistake, apply the measures of remote maintenance, emergency contact, vendor liaising, smart security, auto messaging, etc.
Maintaining these tasks yourself would interrupt your time off; however, you can enjoy yourself knowing everything is being handled.
comments powered by

Disqus