Small House Renovation That You Can Do By Yourself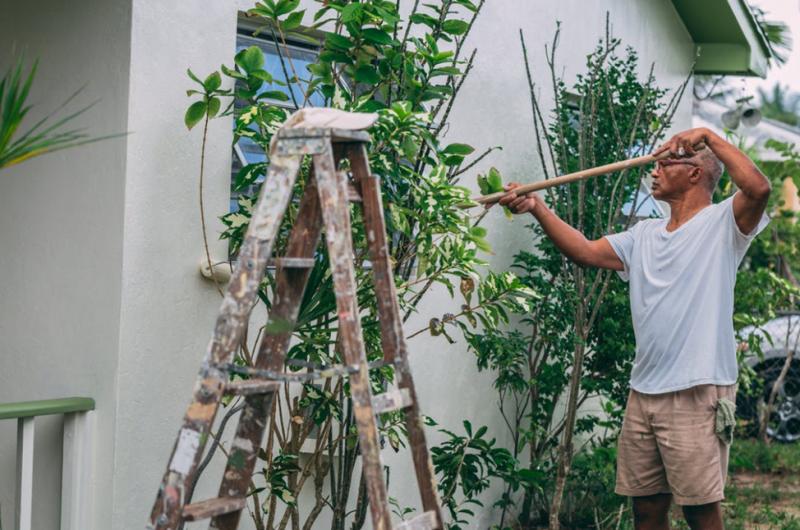 Is your home in need of some repairs but you're not sure how to get started? Or maybe you're feeling over your head and don't know where to start? Do not worry, we are here to help! In this post, we will be discussing a small house renovation that you can do by yourself. We will provide you with all the information you need to get started, as well as tips on how to make the process easier for yourself. So read on for information on how to renovate your home on a budget!
Repaint Interior Walls
One of the simplest ways to spruce up your home is to repaint the interior walls. If you're feeling adventurous, you can even try out a new color scheme! This is a relatively easy project that you can do on your own, and it will make a big difference in the overall appearance of your home.
Replace Carpet or Flooring
Another way to update your home that is quite easy to DIY is to replace the carpet or flooring. If you have hardwood floors, you may want to consider refinishing them instead of replacing them entirely. This is a more difficult project, but it can be done by most people with some patience and elbow grease.
If replacing flooring with carpet, you will want to make sure you have the proper tools on hand to stretch and install the new carpet. This includes a power stretcher, knee-kicker, and tacking strip. You can usually rent these tools from your local hardware store.
Depending on the type of flooring you are looking to lay, you may also need special equipment such as a wet saw for tile or a laminate cutter for, you guessed it, laminate.
Update Lighting Fixtures
As long as there are no extensive electrical issues, updating light fixtures is another project that is perfect for a beginner. You can find new fixtures at most home improvement stores, and they are relatively easy to install. This is a great way to add some new style to your home without spending a lot of money.
Before attempting to change any light fixtures, ensure to take all precautionary safety measures such as turning off the power to the area you will be working in, and testing the light fixture to make sure there are no live wires.
Install New Hardware
If you're looking for an easy way to update your home's appearance, installing new hardware is a great option. This includes things like new cabinet knobs, door handles, and towel racks. You can find these items at most home improvement stores, and they are usually very easy to install.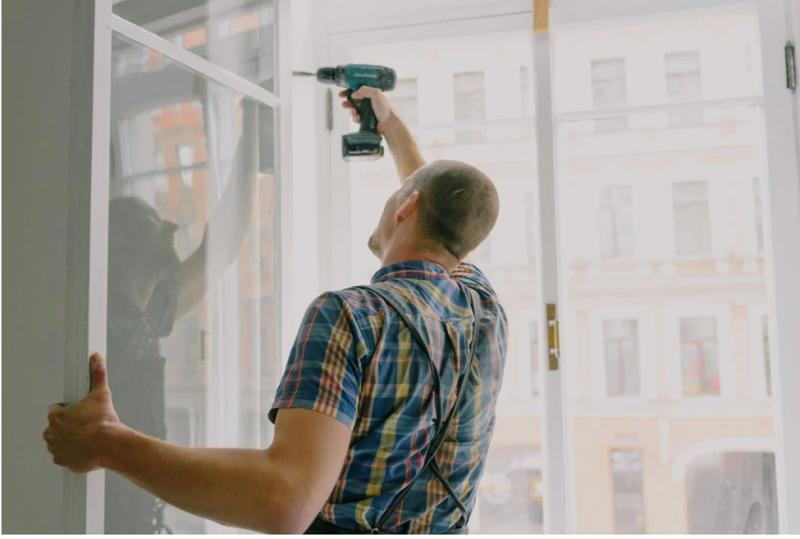 Give Your Front Door a Makeover
Your front door is one of the first things people see when they come to your house, so why not make it look its best? You can repaint or stain your front door, as well as add new hardware. This is a great way to add curb appeal and make your home look more inviting.
When repainting a front door it is important to purchase the correct type of paint. Outdoor paint is different from indoor paint, and using the wrong type can cause the door to chip or peel. Be sure to ask a sales associate at the home improvement store for assistance in choosing the right type of paint.
Redo Cabinetry
One of the most popular small house renovations is to redo the cabinetry. This can be a big project, but it doesn't have to be as daunting as it may seem. You can either replace the cabinet doors or refinish the cabinets themselves. This is a great way to update your kitchen or bathroom without spending a lot of money.
The best way to approach cabinetry is to decide what look you're going for. Do you want a more modern look? Or are you going for a more rustic feel? Once you know what style you're going for, it will be much easier to select the right cabinets. You can find cabinets at most home improvement stores, or you can order them online.
If looking to redo existing cabinets, the most important thing is to prep the surface correctly. This means sanding down the cabinets and removing any old paint or stain. Once the cabinets are prepped, you can either stain them or paint them. If you're painting them, make sure to use a primer first. This will help the paint adhere better and give you a more professional finish.
Small home renovations can be a great way to update your home without spending a lot of money. If you're feeling intimidated by the prospect of starting a big renovation project, don't worry. There are plenty of small projects that even beginners can do. We've provided some tips for easy and affordable small house renovations that you can do yourself. So get started today and see the difference a few small changes can make in your home.
comments powered by

Disqus