How To Make Direct Mail Marketing Work For Your Apartment Rentals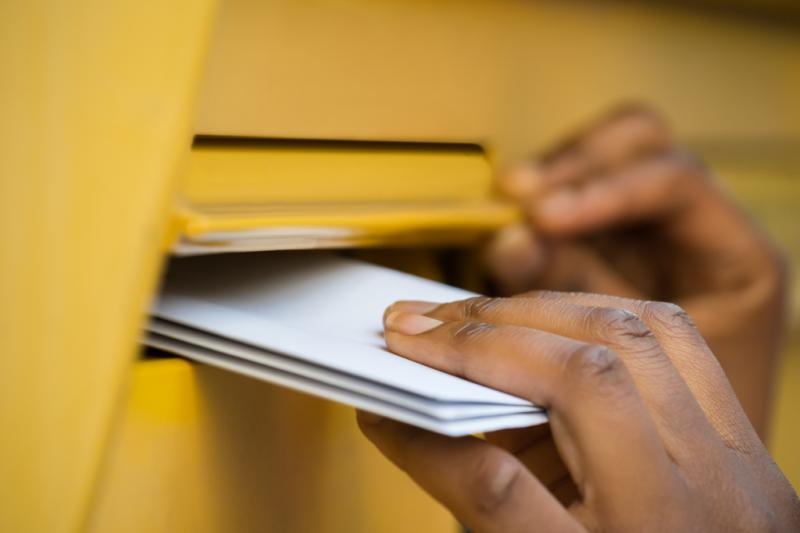 Direct mail marketing is one of the most widely used marketing methods by sales representatives across all industries. It's a tried and tested marketing technique for any growing business. It also works as an excellent method to get new leads even in the real estate industry. You can use it to generate quality leads for your apartment rentals effectively if you can make it work for you.
Before you launch a direct mail marketing campaign, you need to have enough knowledge of what you're getting into. This will help you avoid common mistakes in direct email marketing. But if you don't have much knowledge on the subject, this article will guide you on how to use direct mail marketing to ensure that you always enjoy 100% occupancy in your apartment rentals.
Develop A Good Mailing List
The first thing in ensuring the success of your direct mail marketing campaign is knowing your target market. You could have the best designed and written real estate postcards or letters, but still fail to meet your goal if you're advertising to the wrong people. A good mailing list has the most promising prospects from your research.
This can include doing research on things such as a prospect's income level to determine affordability. You could also look into their preferred type of property to see if your apartment is something they would consider in the first place. Proper research ensures that your leads qualify and you get to avoid wasting your efforts on those with zero potential.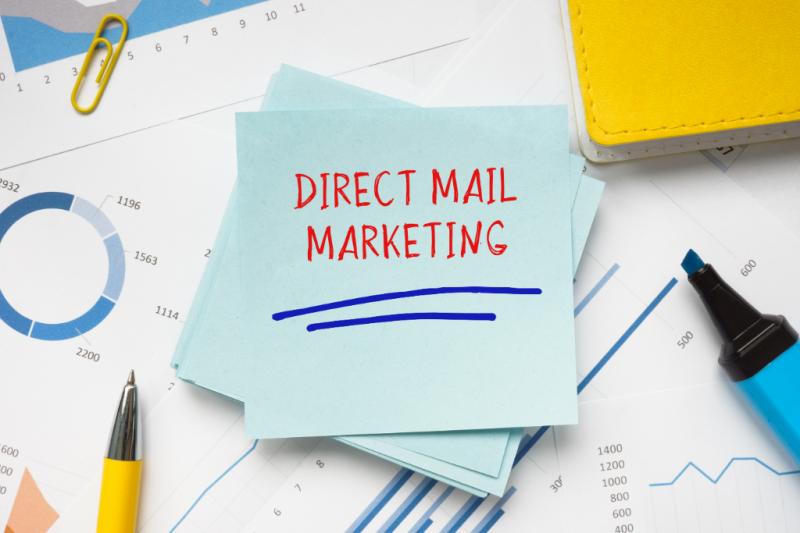 Go For Quality Over Quantity
One of the common mistakes that most homeowners or real estate agents make is overlooking the quality of the message you send. Potential renters want to know that you took your time to create and deliver your message in the best possible way to them.
No one wants to pick a postcard or a letter from the mailbox that has been hurriedly done with ink rubbing off. Prospects want to receive something that grabs their attention and keeps it long enough to want to read and take note of the content.
Poor quality messaging can cost you good leads, with most of your mail ending in trash cans. You may need to spend more money, but quality messaging will go a long way in helping you achieve your goals. It may also be an excellent way to show the quality and rentability of your apartments.
Personalize Your Mail
You can't afford to be generic in a highly competitive rental market. Sending personalized direct mail is an excellent practice that you should prioritize if you want to succeed in your campaign. This helps you build trust between you and your audience as it makes them believe you took your time to help them understand your market offering.
Using generic greetings such as dear renter, resident, or neighbor shows you didn't put any effort into finding out about your targets. It's impersonal, and it reflects poorly on your efforts. Instead, start by addressing your prospects by their names. You can also choose to include highly relevant information about their lives. You can find some of this information on social media platforms, but avoid talking about private info, as they might find it too intrusive.
Know When Time Is Right
Some people may be free to move to a new apartment at any time of the year, but a family with children may not have the urgency to move across the city in the middle of a school year. This means that you need to consider the best times to reach out based on your potential tenant's needs.
You should make sure that you are sending your mail when your targets are most likely to be considering making the decision to find a new place. Make your move in the months leading up to the time your prospects are most likely to look for a new place. This helps you establish and build on the relationship that can lead to your targets, converting them to your tenants.
Use Resources Prospects Can Keep
An excellent way to ensure that your direct mail doesn't get lost in the noise of other mail is to give your prospects something they can hold on to. Besides designing postcards with the local attractions and events that might capture the interest of your prospects, you can also include calendars, which they can also find useful.
The main objective of this strategy is to ensure that your prospects have you on top of their minds should they need what you're offering in the future. Even if someone may not be ready to move, things can change, and it's good they have an available option when that time comes. Ensure your mail can create a trigger to ensure they reach out to you before anyone else.
Conclusion
If you know how to use direct mail marketing, you can develop excellent leads that are more likely to become successful conversions. Essential points when using this technique are identifying the right people to reach out to at the right time and using the best quality messaging that will stick. Keep these pointers in mind and you can make direct mail marketing work for your apartment rentals.
comments powered by

Disqus