Renter's Guide to Seattle Neighborhoods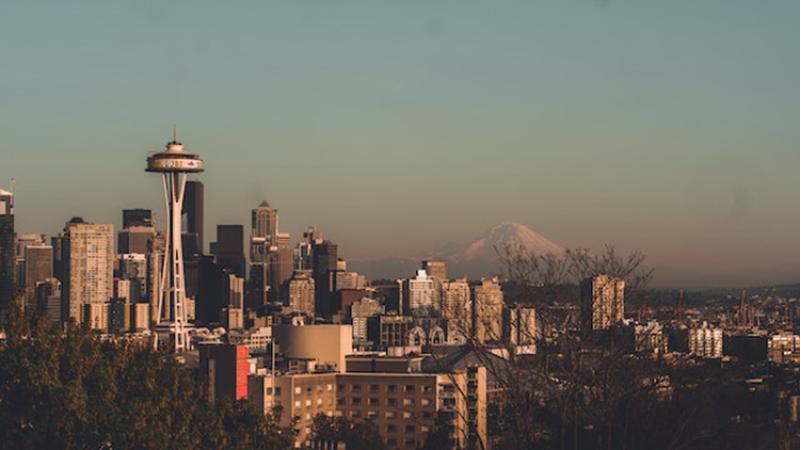 Seattle is widely considered one of the better cities to live in Washington, for a variety of reasons. There is plenty of things to do in and around the city, which is always a bonus. But the main reason people flock to Seattle is its thriving tech business scene. And in that sense, Seattle also has a lot of opportunities for those who are willing to look. However, with around 100 neighborhoods in the city, deciding where to live can be difficult. Especially for renters, considering every possible option is a must if you want to live comfortably in the city. So, in order to help you out, we put together a renter's guide to Seattle neighborhoods, and we hope you find it informative.
Beacon Hill
Starting off the renter's guide to Seattle neighborhoods is Beacon Hill. As the name implies, this neighborhood is fairly hilly. One of the selling points of Beacon Hill is the views of Seattle you can get from the neighborhood. Otherwise, this is a popular spot for young families and professionals, as it's close to the city but fairly quiet. Beacon Hill is connected to downtown Seattle via the I-5, and you can reach the city center very quickly by car. Local amenities include tons of independent stores, such as bakeries and delis, and the VA Hospital is a great place for health care. The average monthly rent for one-bedroom apartments here is $1,622, which isn't bad all in all. If you settle for a smaller apartment and need storage space, however, remember to think ahead about renting a self-storage unit, as this can help quite a lot with space.
Ballard
Ballard used to be its own independent town until it was enveloped by Seatle in 1907. Today, it is one of Seattle's trendiest neighborhoods, and it shows. Salmon Bay and the Lake Washington Canal separate Ballard from central Seattle, but you can still get to downtown fairly quickly via car. Ballard has a very strong community focus, and it is considered one of Seattle's most walkable neighborhoods. Additionally, Ballard is home to some of Seattle's best restaurants, seafood spots, and craft breweries. The average rent for one-bedroom apartments is 2,330 per month, but most agree that the rent is worth living in this amazing neighborhood. However, if you are moving a long distance to get to Seattle, remember that expert assistance is crucial. Even short-distance moves can go wrong if you're not careful, so all in all, hiring professionals to make sure nothing happens is vital for long-distance moves.
Downtown Seattle
Next up on the renter's guide to Seattle neighborhoods is Downtown Seattle. If you want to near everything, this is the neighborhood for you. Downtown is particularly popular with young professionals because it's close to the central business district. Additionally, here you can find Seattle landmarks such as the Pike Place Market and Pioneer Square. For sports lovers, this neighborhood houses the T-Mobile Park and Lumen Field. Finally, there are tons of trendy restaurants and dining spots within walking distance of stunning apartment buildings. The only real drawback to Downtown is that it one of the highest average monthly rent prices at $2,642. However, there are also some great work opportunities within the neighborhood itself. Before you commit to an apartment, however, make sure you understand the lease agreement. Take your time and read everything carefully, and make sure you understand every detail of the lease before signing it.
Magnolia
If you enjoy being near nature, then you should consider the Magnolia neighborhood. Magnolia overlooks Puget Sound, and it's home to Discovery Park. Within Discovery Park you can find anything from tennis courts to hiking trails. Additionally, Magnolia is a neighborhood mainly containing historic homes and tree-lined streets. Because of the highly rated schools in the neighborhood, it's fairly popular with families. And because of the neighborhood's general laid-back attitude and quiet atmosphere, it's great for anyone looking for a quiet spot. On top of all of this, the average monthly rent for one-bedroom apartments is $1,695. This is fairly low for a neighborhood in central Seattle. Wherever you decide to get an apartment, however, you should know how to keep it clean. After all, keeping your living place clean has a lot of benefits for your health and mental health, so make sure to keep up with cleaning.
Fremont
The Fremont neighborhood can be found on the north side of the Ship Canal, one of Seattle's quirkiest neighborhoods. Fremont is a major arts hub in Seattle, and this can be seen in the annual fairs, parades, and art markets, while large art and sculptures (like the Fremont Troll) are spread throughout the neighborhood. Also, Fremont is one of Seattle's most walkable neighborhoods, and bike paths are also common. And if you ever want to go for a relaxing walk, Fremont also houses Woodland Park. The park houses a zoo, as well as plenty of walking trails and sports facilities. So, Fremont has everything you could need to live comfortably in an artsy and eclectic neighborhood. Needless to say, with all of this combined, Fremont is rather popular with artists. When it comes to renting here, the average rent price of one-bedroom apartments in Fremont is $1,950.
Renter's guide to Seattle neighborhoods – wrap up
Seattle is a great place to live no matter how you look at it, which is why it's considered one of the best cities to live in in Washington. With a thriving tech business scene, there are tons of work opportunities to be found in the city. Of course, you can find opportunities outside of the tech business too, but it's much easier to get into the tech business than anything else in Seattle. On top of that, there is plenty to do and see in the city, and (depending on the neighborhood) it's fairly affordable as well. So, all in all, Seattle has everything you could need to live comfortably in it. We hope this renter's guide to Seattle neighborhoods helps you out, and we wish you a great rest of your day.
comments powered by

Disqus