Know How a Block Management Company Can Help You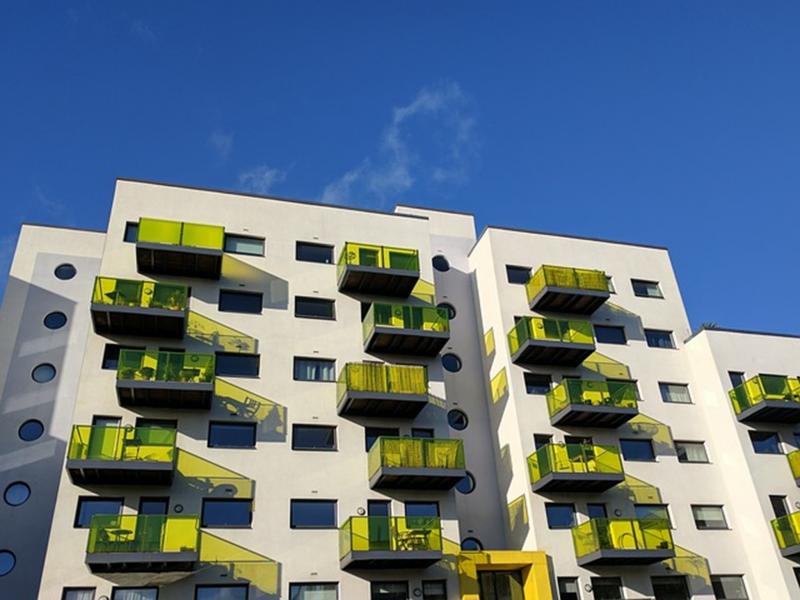 When you hire a block management company, you hand it the responsibility of managing residential blocks. These companies are also called leasehold management, property management, estate management, or Resident's Flat Management Companies (RMCs). The primary function of RMCs is to hire well experienced and professional managing agents who will manage everything within the four walls of your flat, down to the floorboards to the plaster on your walls or on ceilings. Being a freeholder, you own the building, including common parts like corridors or entranceways or the land on which the building is standing. So you're responsible for all the maintenance and repairing costs of your building, but you can recover this cost through the service charges and by billing to the leaseholders.
If you are looking for one of the best block management companies, you must first check their maintenance options before entering into a contract. You can go to the Edinburgh Block Management company as they provide a plethora of managing services that you can avail of at an affordable cost. However, now check out the points below to know how you can be in a win-win situation after hiring a block management company.
What Is a Block Management Company?
The process of managing residential properties or communal areas through service charges is called block management. Sometimes, professionals call block management companies other names such as leasehold management, property factors, remote property management, or estate management.
The agents whom property owners or freeholders appoint have control of maintenance and the repair tasks for the block, to ensure that the property access and living standards proceed without any interruption. They can be asked to maintain the gardens, repair the doors, roofs, gates, lighting, and communal lifts. In simple words, block management refers to the communication string network between freeholders and contractors.
Managing residential blocks means serving blocks, flats, or estate properties that are mostly used for residential purposes. The company holds the right to make decisions for financial, legal, maintenance aspects, and operations related to the property.
How Does a Block Management Company Help You?
Hiring a block management company means adding benefits to your real estate business. Let us focus on a few points that can grab your attention towards the benefits of availing of such a service.
You Get Proper Service Management:
The responsibility of the block management company covers all the functional and maintenance areas of the leased space. It also covers the maintenance of garden areas, fixing broken lifts, rooftops, and whole repairing of the properties. While making a choice, ensure that the company renders a fast response to customer complaints and requirements. All these contractors must carry out any work that customers require.
The Company Focuses on Insurance & Claims:
Will you be able to find and agree on the appropriate insurance arrangements for your block? Well, your block management company can ensure that its clients, the property owners, feel protected, covered with the appropriate insurance policies and will get them renewed when they expire.
As an investor or property owner, you cannot keep your eyes and hands on each document for your block. Your block management company will do that for you, which will decrease your workload and stop any future headaches.
They Visit Sites Whenever Required:
When you hire a block management company, they visit all the block's communal areas and sites whenever required. It's a crucial part of the management fee and will ensure that the tenement or block is well maintained. It's essential that your communal areas are free from health and safety issues within the block. You may not be available all the time to do this. However, your property factor or block management company will stand by you and do your job on your behalf.
So hire a block management company, and get them to inspect and maintain the common areas and leisure facilities of your property.
Guaranteed for Health & Safety Compliance:
Did you know a health and safety guarantees from a property management company can increase the value of your property should you decide to sell? There are several areas where you have to ensure health and safety compliance. A block management company will do this for you by communicating with all the property residents of changes that are required to maintain the communal areas. They will give you security and peace of mind and inform you of how long and when this work will start and end.
Your management company does this by adhering to a schedule for visiting your block. The company can ensure that your communal areas will have entrance security, lifts, gates, lighting, and the roof regularly inspected and maintained.
Services for Accounting & Support:
Managing the contractors, finances, and preparation of reports are crucial and not easy tasks. Management of the maintenance programme to the grounds and common areas can be time-intensive and expensive. A block management company will do all this for you. They will also have to keep data for payments and receipts of payouts of contractors and declare any financial connections to the contractor.
Additionally, a block management company will make sure all the charges are collected without any issues. These companies have facilities to provide you with admin support, attending block meetings with the property owners and property managers. It means that good block management companies are a core requirement for anyone who lives in a flat or tenement.
Wrapping up:
We have covered almost everything you needed to know how a block management company can help you. Now you have a better understanding of how such companies can help you. So have you decided yet whether you require hiring a block management company or not? Don't forget to tell us about it in the below box.
comments powered by

Disqus