Kitchen Design Ideas To Make The Most Of A Small Space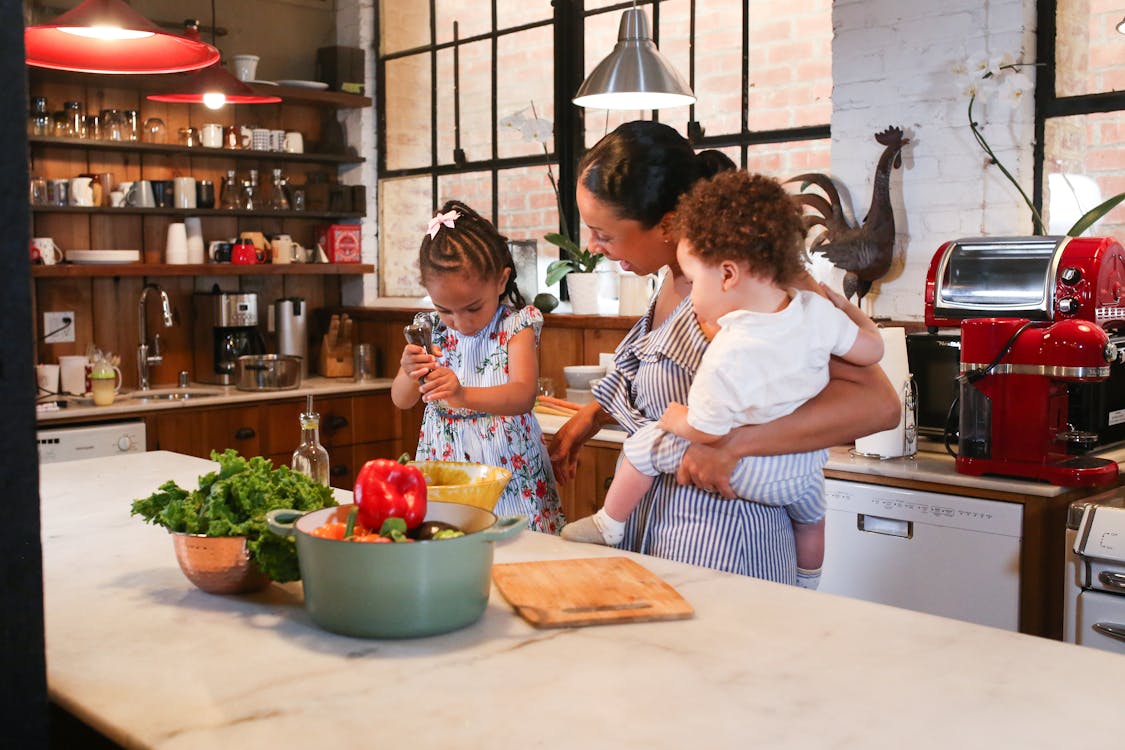 More homeowners are planning to give their kitchen a makeover this year to make it more functional and aesthetically pleasing. According to a recent survey, 33% of homeowners plan to remodel their kitchens, and 91% are thinking of hiring at least one professional to execute this project. Having a well appointed cooking and meal prep area can be beneficial in so many ways, but what if you have limited space for a kitchen? Fortunately, there are several things you can do to refresh this room, and make it the perfect place to bond with your loved ones. Here's how to create an organized and beautiful kitchen and make the most out of a small space.
Make an Appliance Station
If you have a small kitchen, chances are there's not enough counter space to hold all your small appliances, such as your coffeemaker, toaster, microwave oven, rice cooker, and the like. If you find yourself constantly moving things around to use one of these appliances, then it may be time to create an appliance station in your kitchen. A sturdy, multi-tiered rack or kitchen shelf that's open on all sides is perfect for this purpose, and you can find one at any home improvement store for a low price. Make sure to place the rack in such a way that the back of it is near an electric outlet, and arrange the appliances so that the lighter ones are on top and the heavy ones are at the bottom. Choose a rack that goes with the color scheme of your kitchen, and make sure that it's not too bulky since it can take up precious floor space.
Add a Portable Kitchen Island
If meal prep is always a struggle due to lack of space, consider adding a portable kitchen island. Not only is it a great way to add counter space, but some models also enable you to get extra storage space for all your cooking supplies. Choose a portable kitchen island with drop leaf panels so you can expand it whenever you're cooking for the holidays or teaching your kids how to make meals. When doing the latter, make sure you have some kid friendly cooking tools, such as nylon knives and child-sized aprons onhand, and place them in the built-in shelves or cabinet to keep them within reach. Having safe kitchen tools for small children around will ensure an accident-free time in the kitchen. Also, try to find a portable kitchen island that has locking wheels so you can secure it in place while you're cooking. Once you unlock the wheels, you can move it to one side of the kitchen to create more space in the middle.
Replace Upper Cabinets with Open Shelves
Having lots of storage space is essential to keep your kitchen organized. However, traditional cabinets make it difficult to arrange and keep track of your kitchen essentials since everything's hidden away. Moreover, you're more likely to just shove random things in them since you can easily close the cabinet doors to hide the mess away. This could lead to more time spent searching for the things that you need, and it may also lead to accidents since random items can end up falling on you once you open the cabinet doors.
To make your kitchen look organized and Pinterest-worthy, swap out your upper cabinets with open shelving. This way, you can display your prettiest dinnerware and be encouraged to use them at every meal. Place one or two small plants and some decorative items alongside your nicest plates, glasses and mugs to make this area look beautiful. By doing so, you'll be more motivated to keep the shelves neat and organized.
Having a small space shouldn't stop you from having a stress-free time in the kitchen. Consider these interior design ideas to make the most of a tiny space, and have fun cooking in your kitchen everyday.
comments powered by

Disqus