How to Rent and not fail: Essential Guide of House seeking
If you think that finding a house to rent is an easy task that does not involve commitments, you need to think again. The choice of an apartment or house you want to rent is crucial since it will affect your lifestyle whether you are a first-time renter or have been renting for a while. However, there is no need for panicking since this article will guide you through the whole process.
Problems associated with renting apartments that make one fail are majorly caused by lack of adequate preparation and information before signing the lease. Renting experts always insist on taking your time to consider every factor and avoiding hasty preparations. Most people tend to have clouded judgment due to the overwhelming excitement that comes with renting. You should avoid this one thing if you do not want to fail at renting. The following is an essential guide to house seeking and ensuring that you get everything right, once.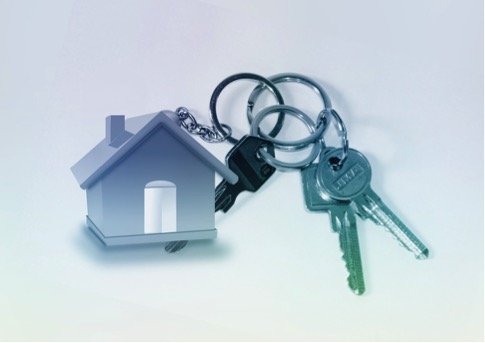 https://pixabay.com/ru/%D0%B4%D0%BE%D0%BC-%D0%BA%D0%BB%D1%8E%D1%87-%D0%B1%D1%80%D0%B5%D0%BB%D0%BE%D0%BA-%D0%B4%D0%BB%D1%8F-%D0%BA%D0%BB%D1%8E%D1%87%D0%B5%D0%B9-589068/
Lease Terms
The contract document contains the legal agreements between you and the landlord. This is an important document that you do not want to rush through. You need to internalize every term and condition in the agreement before signing it. As such, it is prudent to ask for time to look at it, and should you have any problem, find assistance from a professional. Failing at renting homes is mainly caused by signing an unclear lease. Ensure that you get everything in writing before signing.
Consider the Involved Costs
When talking about the associated costs, you probably are thinking about the monthly house rent, right? But that is not all. When it comes to moving out of your home and into a new apartment, most landlords have different requirements including payment of the first month's rent in addition to security deposit upfront. The security deposit acts as a protection of the owner from damage to property when you will be a tenant. In case you maintain the condition of the house as it was, the amount will be refunded.
You may want to check and note down the status of the house before moving in to avoid confusions about broken stuff when moving out. In addition, other long-term costs are to be considered including the electricity, heat and gas bills. It is important to include such expenses in your long-term budget.
Location
Choosing to rent a house far from the places you will be visiting mostly including the essential amenities is not a smart move.This choice is, however, determined by the lifestyle you lead concerning transportation needs. Another thing to consider under location is the neighborhood. When doing your research, talk to neighbors in the nearby flats to get a picture of the culture within. The crime reports about the area you are planning to move to are also critical to figuring out its security.
https://unsplash.com/photos/pmhdkgRCbtE
Pets Policy
Do you want to move it with your furry friend? It is necessary to understand the pet policies applicable. For many houses, you will be required to include a pet deposit in you rent or pay separately. In addition, other factors like the size, weight and the breed of the pet may need consideration. Before moving in with your pet, when considering their sizes, you have to ensure that you have enough room for them.
General Condition of the Room
This is one of the most primary things to check in the houses for rent before signing the lease papers. You will want the landlord to repaint the wall, repair the broken cabinets and restore the water pressure before you move in. As stated earlier in this article, it is crucial to keep such issues in mind to ensure that your deposit is refunded at the end of your lease term.
Renting with a Roommate
This renting is common for young adults, especially if they need best essay help. If you are moving in with a roommate, it is important that they sign the lease agreement too. You would not want to be held responsible when somewhere down the line they stop paying rent or cause massive damage to the property. This has been the case with many roommates, and if there is something you can do to prevent such experiences, you definitely should.
Robert Everett: I am a freelance writer currently based in Chicago. Solving students career and university problems. Having an interest in marketing and business.
My Facebook link: https://www.facebook.com/roberteverett82
My Google+: https://plus.google.com/u/3/110029123750852456335
comments powered by

Disqus