5 hidden moments of renting your first apartment
Are you looking to move out of your parents' house to rent your own apartment? It can be overwhelming to think about the independence and the freedom you will be getting in your personal apartment. However, you need to be extremely careful as you may end up falling prey to fraudsters. Do not to worry, though, as this article is here to help you.
In your quest on how to rent an apartment, you have probably done your research on the web, but due to the lots of information from different blogs, it can get confusing. Finding a lovely apartment is not enough for you to start parking and move out. Hasty planning is not encouraged when you are moving to a separate apartment. Smart apartment hunters take their time to understand the necessary requirements to ensure that they do not their waste time.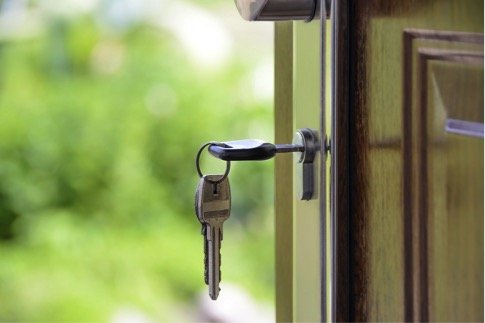 https://pixabay.com/ru/%D0%B4%D0%BE%D0%BC-%D0%BA%D0%BB%D1%8E%D1%87%D0%B8-%D0%BA%D0%BB%D1%8E%D1%87-%D0%B4%D0%B2%D0%B5%D1%80%D1%8C-%D0%B7%D0%B0%D0%BC%D0%BE%D0%BA-%D1%84%D0%BE%D0%BD-1407562/
What are some of the first-time renting tips you will have to be aware of before even trying renting your first apartment?
Costs
Two types of costs that need to be included in the budget when you are making plans to move into a new apartment are the upfront costs and the long-term costs. Most first time renters only think about the monthly rent that they will be paying and often overlook the upfront costs. The rent of the first month is usually paid well before you move in, and so, to avoid inconveniences, plan ahead. Furthermore, most renting companies, if not all, will require that you pay a security deposit - a refundable amount to cater for the damages tenants may cause during their lease period. This deposit, in addition to the first month's rent, is often paid up front. The long-term costs vary for different buildings, but some that are common for most of them include paying for electricity, gas, and heat. Such costs need adequate planning. It is also common for other property owners to demand that you get your own renter's insurance policy for the time you will be staying in their building.
Lease terms
Many people when moving into their first apartments do not take the lease agreement seriously, maybe due to ignorance or lack of knowledge. This mistake should not take place. You may want to take a lot more time going through the lease, as it is an important document. Better yet, get advice from a legal conscious professional if you have any doubt.
Location
You will want to find an apartment that is close to essential amenities like shops, restaurants, and transport. That way, you will choose what you want to be close to you and which ones you can be comfortable with even if they are miles away. For instance, you would not want to live far from the places where you go often, especially if there are no means of transportation available. Do not forget that location defines the prices.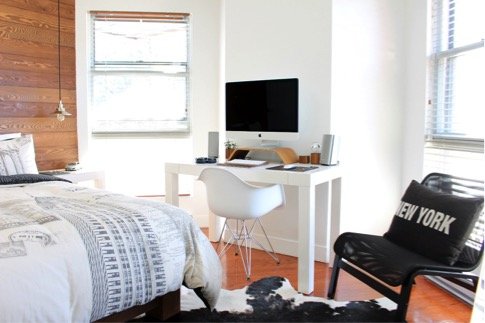 https://unsplash.com/search/home?photo=WuQME0I_oZA
The Neighborhood
Before moving to your first apartment, it is crucial that you consider the neighborhood. This consideration is important, especially if you are renting an apartment in a building. One sure way to know about the new area you will be moving to is talking to the people living within. Ask about the landlord, the neighbors, and the security of the place. In the process, you may make many friends who can help you write your dissertation, some papers, or just can become great learning buddies.
Pets
You may want to move in with your pet but before you do that, ensure that you understand the pet policy of the landlord. Knowing whether pets are allowed is not enough, there may be additional restrictions on factors like their breed and weight. In many instances, buildings that allow pets require a pet deposit, or include it in the rent of the pet owner. Furthermore, ensure that there is enough room for the pet before you decide to move in with it.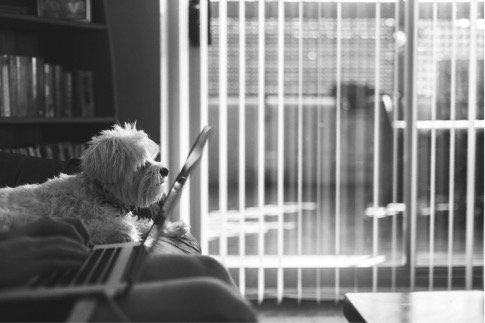 https://unsplash.com/photos/LlJPXSF3GbE
Considering the points discussed above is mandatory to ensure that you do not have problems later after you settle in your new apartment. You have probably learned that you do not choose apartments for rent convenience only. In case you want to move in with a roommate, it is prudent that they sign the lease too. Also, have a plan to buy the necessary furniture and cookware, if you need any.
Robert Everett: I am a freelance writer currently based in Chicago. Solving students' career and university problems. Having an interest in marketing and business.
My Facebook link: https://www.facebook.com/roberteverett82
My Google+: https://plus.google.com/u/3/110029123750852456335
comments powered by

Disqus