How Much Should an HOA Pay to the Management Company?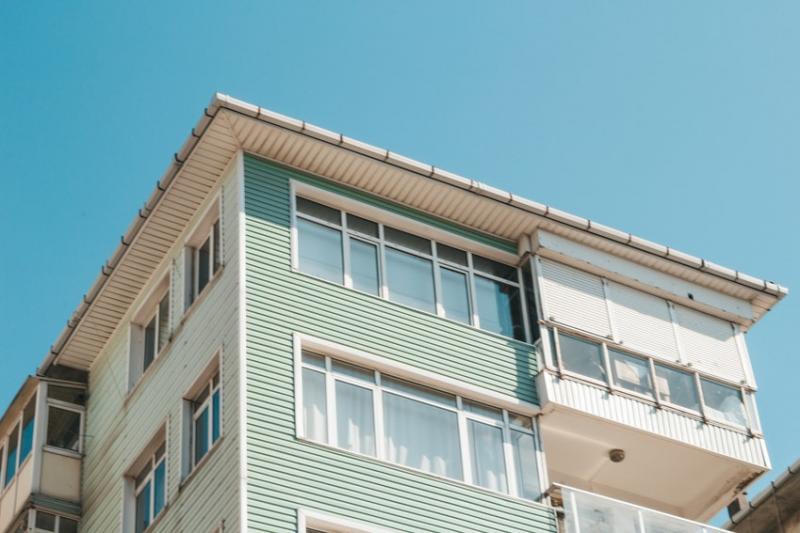 Many residential communities have a Homeowner's Association (HOA) structure to take care of various in-house operations, ranging from cleaning to strengthening good neighborliness. A full-service HOA management team will perform financial and accounting advising, rules enforcement, distribution of newsletters, and deal with insurance matters.
Another critical component of HOAs' work is overseeing collections that make management easy. According to AllPropertyManagement, property management fees are broadly subdivided into Initiation Fees, Ongoing Management Fees, and Exit Fees. You can learn more about homeowner association community management services from the information below:
Initiation Fee
A private property manager will charge the initiation fee to transfer the property running responsibilities from HOA. Charges usually add up to thousands of dollars and vary depending on the size of the property holding. The property management company also receives an ongoing monthly fee from HOA. Charges can range from $10 to $20 a month, depending on the agreed terms.
Exit Fee
The exit fee is paid to the property management company when transitioning to another entity. HOA board members don't always work full-time because of personal engagements and jobs. For this reason, HOAs usually turn to management companies for support.
Management Fee
HOA will charge members management fees for the services rendered. Every HOA is in the business of providing essential tools, services, and management experience. These resources are vital in building more successful property management companies. The complete list of services includes 24/7 customer service, Covent enforcement, legal compliance services, full-service accounting, and meeting management.
To be the best property management company, customer satisfaction must come first. This satisfaction comes from seeing increased home values, quality residents, happy owners, and overall business success. In terms of pricing, prices should be affordable and straightforward with no hidden fees.
Full-Services HOA management
The list of assistive services you can expect from the HOA management companies includes board meeting agendas, insurance and tax returns, HOA collections and vendor payments, accounting and financial management services, and HOA communications. The communications services range from answering the phone to acting on homeowner's inquiries and responding to emails. As a full-service company, the new management team will also enforce rules, send violation notices, perform scheduled maintenance, and overseeing contract implementation.
It is essential to recognize that the manager will be on-site the whole day to ensure everything goes as planned. Full-Service HOA management is highly ideal for large associations and communities with less efficient or struggling board members. The managers leading the companies have extensive experience that can go a long way to enrich lives by improving the community's wellbeing. Because of the increased responsibilities, the fees charged by full-services HOA management are usually higher.
HOA Consulting Services
HOA consulting services normally specialize in delivering results to specific problems to offer sustainable solutions. HOA consulting services can help the board of directors perform human resource audits, financial audits, and general HOA consulting. To streamline human resource audits effectively, the association should present crucial documents such as the employee handbook, hiring process, personnel filing, general wage, and hourly issues.
The consultant will advise the board on critical issues that need to be addressed urgently for general services. If the arrangement concerns an ongoing project, HOA will terminate the contract handed to the consulting service and stop fee payment once the project is concluded. Like full-services HOA management, HOA consulting services can act as the go-between the community and the board of directors. In case of dispute, the service will bring the issue up and address it according to the laid down rules and regulations.
Remote HOA Management
HOA specializes in providing wide-ranging services from managing single project undertakings to overseeing overall housing responsibilities, accompanied by a string of financial management and administrative functions. A remote HOA management is typically hired to provide virtual support. The management service is highly ideal for homeowners associations considering the self-managed arrangements.
Some of the issues that can be addressed virtually include notice violations, property maintenance tracking, processing escrow demands, handling association collections, providing insurance administrative services, performing contract reviews, and much more.
The remote HOA management team can also take care of back-office management responsibilities such as reviewing HOA documents, risk management review and handling community mailing. Outsourcing the services of Remote HOA management can save the community both time and money. The significant difference between full-service HOA and remote assistance is that the former works on-site while the latter works remotely. Because of internet connectivity, Remote or online HOA management can offer services to clients located far apart.
comments powered by

Disqus