Housewarming Tips For New Apartment Owners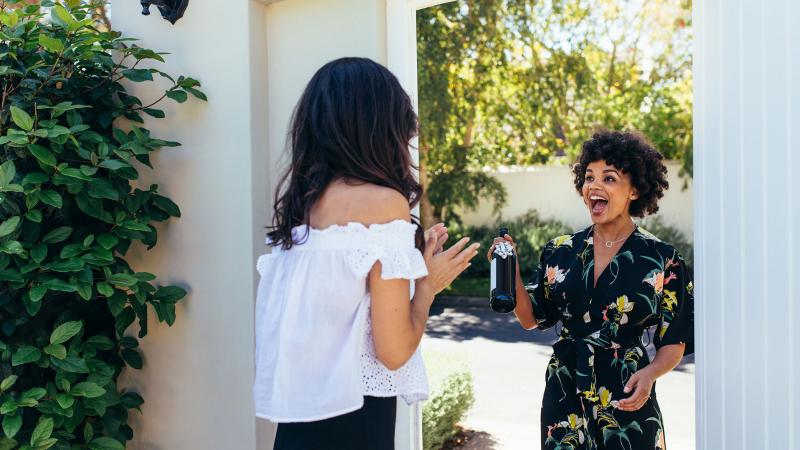 If you are a new apartment owner and you want to meet your new neighbors and let your friends or family members know about your place, the best way to do it is to celebrate your big move through a housewarming party.
Housewarming parties have been a tradition for years. And in it, family and friends come over to your place to celebrate with you. It is also a good way to get an introduction to your neighbors whom you'll be passing on the sidewalk.
If it is your first time to throw a housewarming party and you don't know where to get started, consider these following tips:
Determine the Preferred Kind of Housewarming Party That You Want to Host
There are numerous types of housewarming parties that you can consider. Determining the right and best one for your needs will surely help you set the theme, mood, and to-do list before unveiling your new apartment.
Some options you may consider for your housewarming party may include the following:
It's where your guests may visit before you are done furnishing your apartment and can make a contribution to the final feel and look of your new place. It is a good option if your home is not set up completely yet, but you have unpacked your things and ready to welcome your guests. This is also best if you want the suggestions or need decorating recommendations from your guests.
If you want your guests to see your apartment as is rather than weeks down the road after unpacking your items, you schedule your housewarming party right after moving in. It's ideal if you want a casual party, but don't forget to rearrange your place before welcoming any guests.
It is best once your guest list exceeds the number of the seats available. If you don't have plans for activities or games, an open housewarming party can be a good idea.
You have the freedom to choose any from the options. Just make sure to take note that it's your party and you are free to combine any ideas you prefer.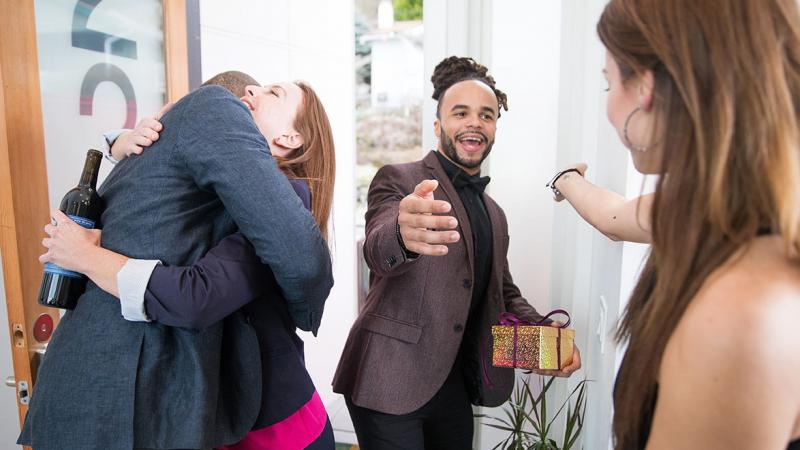 Ensure That Your Apartment is Clean
No matter what type of housewarming party you prefer to have, it is important that your apartment is clean. So, before you start planning your housewarming party, focus on cleaning your apartment first and arranging your furniture. Vacuum your floor and make sure that your personal things are organized accordingly to make your new home look clean and gorgeous. If you have a busy schedule and you don't have time for cleaning, you can just hire some professional cleaners to help you out. In this way, you can concentrate on your party rather than dealing with the annoying dirt particles in your apartment.
Keep Your Apartment's Size in Mind
A small apartment may not seem suitable for a housewarming party. But, you may achieve it without feeling cramped. You may start by considering the space of your apartment first.
Once you have determined how big or small your apartment is, think of the possible number of people who can fit in your apartment with convenience and ease. If you need extra space, you may push back your furniture and put your handbags and coats in your bedroom in the meantime. You may also open your balcony doors on a warm day to gain more space. If you are expecting a lot of guests, you can also set a different time in a day for every group of people you want to invite to your house.
Think of Your Guest's Presence and Not Presents
While several stores provide housewarming registries, the traditional etiquette on any housewarming party is not to start the gift registries. This is because it places your guests on an awkward footing with neighbors and longtime friends you have just met both feeling obligated to buy gifts.
The purpose of housewarming is to warm your space with friends and family so it does not feel unfamiliar to you. So, leave any mention of gifts once you send out your invites unless you like to specify that you don't need presents but the presence of your guest instead.
Invite Your Neighbors
There is actually no rule when it comes to inviting guests to a housewarming party. But, you have to start out on the right foot if you want to include your new neighbors in your invitations.
Inviting neighbors based on your comfort level and budget has several benefits. One of these is that an invite is a good way to say that it's a community where you are happy to be. In addition to that, it helps avoid troubles down the line. Every time you may reach out to your neighbors, it may go a long way to addressing any issues you might have to resolve in the future. If you have been inclusive, it is much easier to address particular topics you could have to broach.
Aside from that, an invite can let your neighbors know about any noise that day. It will make them aware that you are having a housewarming party that may disrupt them or cause inconvenience to them.
Paper invites are a nice touch, but you may also invite them verbally while you are introducing yourself while you are taking your dog for a walk or taking out your trash.
Choose Your Menu Wisely
Nobody wants to stand around in a small apartment and eat bad tasting food throughout the party. Focus on preparing easy food and beverages to drink to make everything festive. Go to the nearest grocery store for chicken wings, fruits and vegetables, dips, and so on. You may also consider specialty nuts, cheeses, and pizzas. If cooking is not your thing, you can just hire a catering service for you to serve the perfect menu that you and your guests will surely love.
Provide a Variety of Drinks
Mixing up drinks for a housewarming party can be a bit expensive. However, it does not mean that you should limit the variety of drinks you should serve. If you are on a budget, serve some craft beers and cheap wine. You may also add mixed drinks like martinis or margaritas. But, if you want to make all of your guests happy and comfortable with your drinks, it would be best to hire a server and bartender who will help you out for several hours.
Give Your Guests a Tour Around Your Apartment
It is obvious that your guests want to see you, but they're also excited to check out your new place. Even if your place is not perfect yet, be ready to take your guests on a tour. It is also a perfect time to get suggestions on decoration or other home projects you might consider in the future.
Make sure to plan your tour around your apartment, so everything will be organized. If you do not have the time to walk around your guests around your apartment, you can ask someone to help you out.
Do not worry if you have not unpacked your things completely. Your guests will surely understand why there are still some boxes lying around. As a matter of fact, you may even use your boxes as extra side tables for food and drinks.
Remember to Set the Mood
Any housewarming party may feel a bit daunting, especially if you do not have any clue about who will show up. So, make sure to set the mood right, whether you're expecting a few friends or a big crowd.
To make your guests comfortable, prepare your music playlist and create ambient and soothing lighting. You may also open up every window of your apartment to invite refreshing air inside. This will get the energy flowing and will surely give your guests a great time in your place.
Don't Mind about Any Theme for Your Housewarming Party
Whatever your budget, comfort level or time of the year, you may consider a theme for your housewarming party. For instance, you may choose a garden party during the summer months. However, as mentioned, your housewarming party is not about making your place the most stunning apartment ever, but a place that is welcoming and ready to accommodate any guest. So, if you haven't thought of any theme for your housewarming party, it is okay.
But, if you want a festive way to soften up your apartment, you may add string lights and fresh flowers around your place. You do not really have to go crazy with decorating your apartment. Besides, a housewarming party is an opportunity to meet new people and connect with your family and friends. So, if possible, use simple decorations.
Plan Some Fun Activities and Things to Do
Turn your housewarming party into something that will not just help you meet your neighbors, but also a chance to reconnect with people you know. So, make sure to plan some activities or fun games that you can do with them. If you can't think of anything, you may list an interesting trivia about yourself or your new neighborhood. Having some prizes ready can also be a great ice-breaker.
Choose some funny and unique information to keep everyone engaged. Having a pub crawl after-party or a neighborhood scavenger hunt may also be a good way to let everybody join and just have fun.
Take Note of the Weather
Make sure to read information about the weather forecast before you host your housewarming party. If the weather forecast tells you that it will be a rainy day, keep some mats by your door to ensure that your guests will not leave muddy footprints all over your new rugs. You may just also request them to leave their shoes outside. If you requested your guests to remove their shoes, make sure to have some socks available for those who are not comfortable going barefoot. You may also purchase some packs of whiter socks and leave them in a basket near your door so your guests can grab them anytime.
Don't Forget to Stock Up Your Supplies
There is nothing worse than realizing that you have run out of basic necessities like paper plates or toilet papers during your housewarming party. So, before you disappoint your guests, go to the nearest store and stock up on supplies that you need for your party. Having some extra emergency snacks may also come in handy.
Set Your Preferred End Time
With proper planning, you are on your way to hosting a successful housewarming party in your apartment where everybody has a blast. That is the reason why you have to set an end time because you would not want your guests lingering around your apartment endlessly throughout your event.
Adding an end time to your invitation is never a bad idea, but take note to keep it flexible. If everybody is having fun, invite everybody to stay a bit longer. Take that chance to finish up the conversations. However, if you really need to leave your place for an important reason, don't hesitate to announce the end time for everybody, so they will know when to leave your place.
Do Not Forget to Show Your Gratitude with Party Favors
Gratitude is great for your health and soul. It does not matter whether you thank your guests through email or text message as long as you have shown how grateful you are. Another way to show gratitude is through party favors.
Usually, traditional housewarming favors or gifts for guests include things like food items or gift bags. Depending on your preferences, you can personalize your party favors. It can be yummy treats or anything that will give a memorable experience to your guests. If you don't know what party favors to consider, you can check out online and experiment with your creativity.
Conclusion
You will only do a housewarming party once in your new apartment, so make sure to do it the perfect way with those housewarming tips in mind. Just remember that no matter what kind of housewarming party you're planning, be flexible with your ideas and focus on making the event enjoyable and memorable not just for you, but also for your guests.
comments powered by

Disqus