Forget Realtor Commissions: Flat Fee Real Estate Brokers Are Changing the Game
Selling your home soon? Did you know you can forego the 6% realtor commission and pay an affordable flat fee instead? See our flat fee real estate brokers guide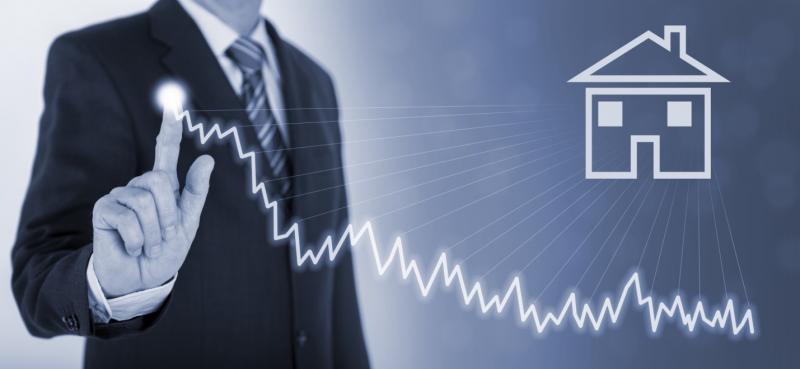 More and more home sellers are skipping the standard six percent real estate commission and opting to go with cheaper flat fee real estate brokers. Should you join them?
Flat-fee agents will give you their services for a flat rate instead of a percentage of the sale price of your home. Keep reading to learn how flat fee real estate brokers are changing the game.
Flat Fee Real Estate Brokers Are Less Expensive
The biggest reason to work with a flat fee real estate agent is the price. It's less expensive to work with a flat fee broker than a full rate realtor who takes a commission.
Sure, you still pay a fee with a flat fee real estate agent, but it's significantly less than the 3-6 percent commission you would otherwise pay.
There's Less Commitment
When you work with a real estate agent who is full service, you are agreeing to a ton of terms and conditions. This agreement locks you down until your home sells, or if you and your agent mutually agree the relationship isn't working.
When you work with a flat-fee broker, there is only a one time fee. The agreement isn't binding, so you can leave whenever you want. There is even a pay-per-day option where you're only committed for a couple of days or a month.
This is great for you the homeowner because a lot of times sellers need to fire their real estate agent because of lack of attention, bad advice, unsatisfactory results, or disagreements.
Sometimes if there aren't any workable solutions between you and your real estate agent, you would have to call a lawyer to help you end your agreement. This is not only a headache but also costs more money.
Right-Fit Services
If you pay a real estate agent their full commission what you're paying for is an entire package of services. That commission goes towards, working with you to figure out your selling price, getting a professional photographer, advising you on how to stage your house, listing your property on MLS, printing brochures, putting their agency sign in your yard.
This commission also includes them putting a lockbox with a key near your home, marketing your property to sites, agents and social media. The fee also covers showing, managing and scheduling open houses, negotiating offers, scheduling your closing and helping you through your sales contract.
When you work with a flat fee agent, you won't get all these services for their low fee. Which is why you are paying them less to do less. But this isn't a bad thing.
You might realize you don't need these services, especially if this isn't your first time selling a home. You can pick your services with a flat-rate broker. Meaning you can decide which of those skills you can handle and what you need help with.
When you work with a flat rate broker, you are tailoring the services to what you need. You're also not paying for things you don't want, like for example an open house. When you work with a flat-fee agent, you get to decide which services you want, which saves you money.
More Efficient Sales Process
Regardless of how much attention a realtor promises you, honestly you share that agent with often dozens of other clients. Which means you are at the mercy of their schedules.
If you by chance are not sharing your realtor with other clients, then that is a red flag. As there must be some reason why they don't have any clients besides you.
When you work with a flat-fee real estate agent, you are usually only paying for the much-needed MLS listing. You get to decide how much time you want to spend on this process. There are also usually fewer people involved in the negotiation process.
Basically working with a flat-fee realtor is more efficient and faster than working with a full rate realtor.
Latest Technology
MLS used to be the big reason why you wanted to work with a full rate real estate agent. You needed this access to MLS and other technology that can pull market data and analysis that helps you price your home. Now flat-fee real estate agents can give you the same access to most of the same technologies.
Or you as a seller can pay a flat rate to get access to MLS and market date so you can list and market your home on your own. There is no longer a technology barrier for selling your home. You can still get access to the latest technology when you work with a flat-fee agent.
Flexible Schedule
When you work with a flat-fee real estate agency, you are doing some even all of the home selling process. This means you're not tied to your agent's schedule. So you can book the open houses, showing, and closings in a manner that works for you.
You get to decide how much or how little effort you want to or can put into this process. All in all, you get to have a more flexible schedule.
More Control
One of the best parts about working with a flat-fee realtor is you as the home seller, have more control during the entire selling process. Meaning you have control in scheduling showings and pricing your home. You even can decide if you want to do an open house, inspections, negotiating a deal, etc.
When you sell your home on your own or with less agent support, you get to make up the rules and have all the control.
Work With A Flat-Fee Realtor Today
Realtors do add value to the home selling process, and most people still use them. But if you want a less expensive more flexible route, you're going to want to wok with flat fee real estate brokers. Especially if you just need MLS access and limited agent support.
For more real estate resources, be sure to check out our blog.
comments powered by

Disqus