Colorado Housing Market: Where to Invest and Why You Should
Are you thinking about buying property in Colorado? Before you do, check out this Colorado housing market guide to learn where you should invest and why.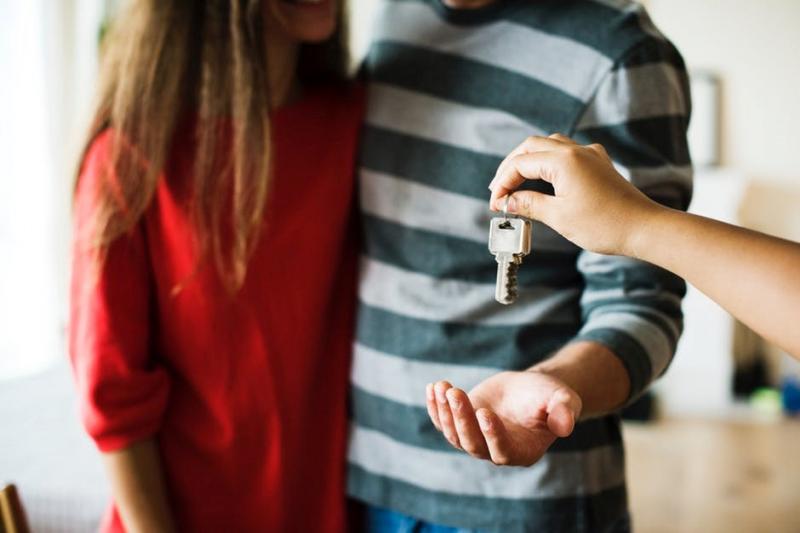 Reports of Colorado's major real estate markets show that the market is slowing down and cooling off rapidly.
However, that doesn't mean that there's no activity. During a cooling-off period, homeowners are under pressure to make quick decisions about what to do with property and buyers are inspired to take advantage of deals.
If you're looking to invest in a larger property, you need to learn about what the economic trends impacting the zip code are.
The Colorado housing market isn't a monolith, however. There is a lot of variety in the Centennial State for people who know what they're looking for and who know how to negotiate for it.
Let's dive in.
What to Think About When Investing
When investing in any type of real estate, it's important to look at the details of the local market.
Every zip code has trends that change wildly depending on the job market, recent sales history, and projected growth. As an investor, you need to think about more than broad national trends.
Investing in property means also investing in a city and a community. If you buy a single home, you have to tend to it and get to know your neighbors. If you purchase a building with multiple dwellings or office spaces, you need to get your hands dirty in the growth of the region.
Your property's value depends on how well the area is doing financially.
You also need to hire the right partners. Homebuyers will need to work with the best real estate agents around. They'll need to work with someone whom they trust and who can help to negotiate a great deal.
Larger property investors need to find partners in managing the property and maintaining it. This means hiring companies like Bergan Co to handle your investments and take care of the day-to-day affairs of a building.
If you're considering where you should be investing next, look at these five Colorado cities.
Denver
While the city just made the news for being the first in the country to decriminalize the use of psychotropic mushrooms, it also happens to have a lot to offer homebuyers and sellers. Denver neighborhoods like Five Points have all the diversity and cultural experiences of New York or Chicago neighborhoods at a fraction of the price.
The market has recently cooled at a median home value of $424,000, according to May data from Zillow. But that doesn't mean you shouldn't invest now. One-bedroom apartments in the city are worth a full $100,000 more than they were a year ago.
Colorado Springs
Colorado Springs is a city that's well-loved by conservative voters but has seen some serious growth in the last 10 years. Studies show that diversity tends to align with more Democratic voters, but Colorado Springs's real diversity comes through the width of its ideological spectrum.
Home prices here can be high, as the median home value approaches $300,000, but the market remains hot. It's a seller's market but the projected growth means that it's a good time to invest.
Durango
Durango is a small city in southwest Colorado with just about 18,000 people in it. It has an Old West charm with a lot of great restaurants, bars, and events all throughout the year.
The median home value is around $460,000 and the market is very hot. One of the reasons is that the schools are highly rated and it has a low crime rate. Activity around this city is sure to pick up in the coming year as homes in other parts of Colorado become more expensive and less easy to find.
Close to the four corners of Nevada, New Mexico, and Utah, homeowners here have access to the entire southwest from one location.
Fort Collins
Fort Collins is a medium-sized city of 160,000 people that's been a top choice for investment for several years running. As of 2019, the market is cooling off, leaving lots of available property in the family-friendly neighborhoods of University North and Old Town Square.
Current median home values have slipped down to $390,000 in the city and could fall a bit further in the coming year. Sellers may want to act quickly and buyers are wise to strike before the market bounces back.
Grand Junction
Grand Junction has a little bit of everything the Southwest has to offer. There are wineries, a preserved history of the native Ute culture, and sports facilities all in this lively area where home rule means that the region manages itself independently.
Whether it's the culture, the endless number of nature trails, or the booming energy economy, the market is hot in Grand Junction. Homes in the region are a steal compared to the rest of the cities on this list at just $239,000. Expect increased activity over the course of the year here.
The Colorado Housing Market Has Something for Everyone
Finding the perfect investment in the Colorado housing market has a lot to do with knowing how the state is growing. The state is on a path toward growth and should grow by at least 2% in the next year.
Whether it's the growing tourism industry or the new income from legalized narcotics, there's a lot of excitement building around the state. While climate change has made many parts of the country harder to live in, Colorado's cooler climate is prepared to handle warming. This means more people and more business overall.
If you're committed to getting great value from your investments, hire an appraiser before you try to buy or sell a property.
comments powered by

Disqus