Expert Marketing Tactics That Can Help Property Developers Thrive In Uncertain Times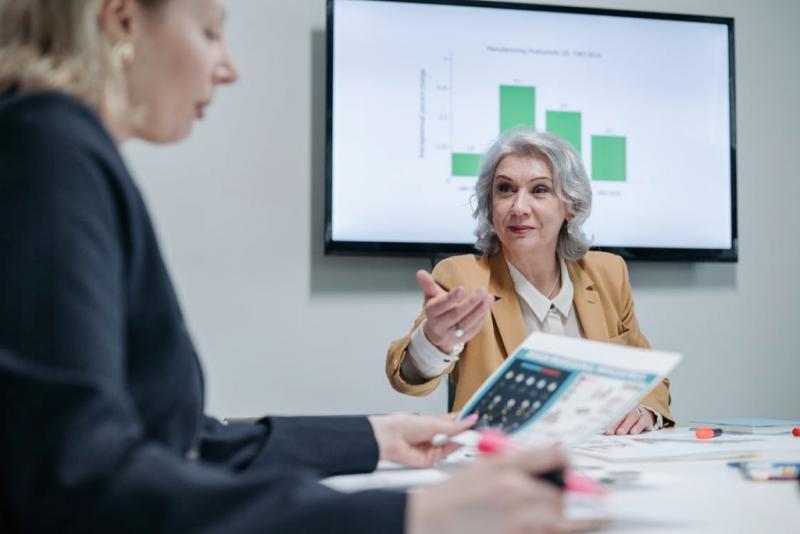 Even through worldwide market turmoil and dwindling inventories, the global real estate market is slated to grow to over $3.7 trillion in market value in 2022, according to Research and Markets. One of the key reasons for this is arguably the ability of property developers to make use of what is on hand to satisfy customer needs. Effective marketing is a key component of this, because it directs clients to properties that they would want to purchase and thus keeps business flowing. Whether you're refurbishing homes for sale or developing commercial space for startups and growing businesses, there are some vital principles you need to get down to effectively market your properties.
Understand Client Sentiments to Focus Your Marketing Campaign
The most important part of property development marketing, and indeed marketing in general, is understanding your clientele. All of your efforts hinge on being able to hone in on the desires of your average buyer. Once you know their desires, you can easily fulfill them, or better yet, go above and beyond to solidify your place on the map. Neglect this, and you throw off your entire marketing campaign. You will never be sure that your advertising will communicate the correct message. Thus, you put yourself at risk of major loss.
So instead of marketing to every possible buyer persona, do thorough research on the wants and needs of your largest client base. Otherwise, your marketing campaign might just be confusing to the different markets you advertise to. It's best to establish yourself in a lucrative niche. This doesn't have to be too restrictive, but you also have to take care not to be too loose and unfocused.
Use Market Volatility To Your Advantage
The real estate market has always had some degree of volatility. But during periods of global turmoil or some other widespread disturbance, this is especially noticeable on your bottom line. A good property developer is perceptive enough to promptly determine the cause of market volatility, and be adaptable and creative enough to know how to use it to their advantage.
Veterans of the business will tell you that real estate is a sink or swim game, and they probably have the industry's sharp spikes in volatility in mind when they say that. To succeed in real estate, it's not enough to weather the storm of highly volatile periods. Rather, you must learn to ride the wave. If buyers are being driven away, offer incentives. If market shortages are impeding your development efforts, find alternate resources. Even better if you can turn the need to improvise into something that will improve your brand image, like switching over to more sustainable materials. With creative marketing and assurance that buyers' needs will be met with as little cost to them as possible, you can guarantee that you'll thrive even in unsure times.
Maximize Efficiency With the Best Possible Marketing Tools
Clients have come to expect tech-led solutions to make the buying process as painless as possible. This begins with marketing. From being made aware of your business to browsing your properties, the experience has to be as convenient as can be so that they won't lose interest. Start by retouching your SEO strategy. Enlisting the services of a digital marketing firm that is well-versed in homebuilder marketing can be invaluable here. They know the ins and outs of the industry just as well as you do, and they have the know-how to apply that to online marketing.
Once you have refined the way potential customers discover your brand, the next major area to pay attention to is selling the properties themselves. Industry leaders are now using high-tech virtual reality tours to immerse buyers into the properties without requiring them to leave their homes. This has the advantage of saving their time and energy, making it more likely for them to keep browsing, which can lead to a sale. This form of virtual tours is far more effective than traditional methods like video tours, or even interactive 3D tours. Fortunately, there are solutions to deliver virtual tours relatively cheaply via smartphone.
Employ Comprehensive Analytics
Just as essential as gauging client sentiments is analyzing the effects of each element of your marketing campaign. The former gives you an idea of what to do, and the latter tells you whether or not you've made the right decisions. Studying the effects of your marketing moves also lets you mark out what some industry leaders call "triggers." That is to say, factors that affect clients' decision-making. Tracking the efficacy of each marketing tactic and tool you employ will help you find out what works and what doesn't for your target market.
In addition to all of these tactics, remember to center your marketing campaign on a personal story that speaks to your average buyer. In a world where people are tired of clinical, impersonal marketing campaigns, show your customers that you are in line with their mode of thought, with the assurance that you share their standards in both price and quality. Legitimize this by keeping true to your word, and you'll have an ironclad brand image that will serve as the figurehead of any marketing effort you make.
comments powered by

Disqus