Easy and Smart Renovation Ideas for Your Apartment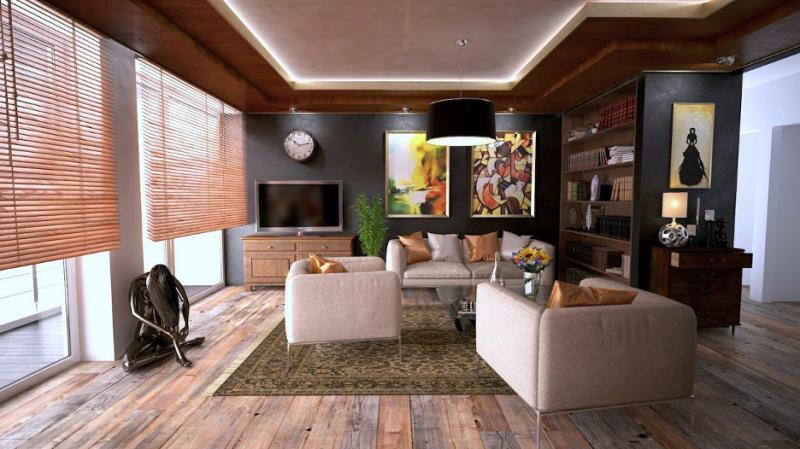 Renovating your home feels like getting a new lease on life. It makes a huge difference both physically and emotionally. Whether you are giving your space a facelift or renovating for sale, you will want to look at the exercise as a business plan or special project.
There are options like hiring an architect, which increases the overall cost, or taking charge of the project by DIY and engaging experts when needed. But it would help if you had a plan before you think of the kitchen cabinetry, new appliances, and many other things.
Planning the process of renovating your space is the first step when seeking easy and smart renovation ideas for your apartment. Read on for smart and easy renovation ideas for your apartment.
Steps to Take Before Renovating
Cluster the Work
As mentioned earlier, smart renovations require extensive and effective planning. Focus on your goals, both long and short. Start by dividing your project into phases complete with timelines. Consider devising a renovation plan for every area in your home, find out the requirements, write the end goal for every space, and decide on your overall goal.
Budgeting
Everyone wants to save a coin or two, hence drawing a budget when renovating a house is crucial. You will need to know the estimated total expenditure requirements or limit. When budgeting, you cannot overestimate. Experts advise that you underestimate the budget, then move to research what you need for the project.
Research
The many options in the market today will surprise you when you conduct some research. Do not make emotional purchases, as you may spend more than necessary. What you buy in one low-price area will cost you double or more in an upmarket store.
As a thumb rule, whether you are looking for paint, furniture, or decor, check in numerous stores before settling for one. Check thrift stores, second-hand furniture, and online shopping stores for discounts and reduced prices.
Easy and Smart Renovation Ideas
Doors Create the First Impression
Your door is the gateway to the house and gives the first impression. If the door is in mint condition, consider repainting it to give it a new look. Doors may also affect the lighting of your house or room, but some paintwork will do magic.
An established interior designer advises that when dealing with a dark room, whatever paint color is used on the walls, paint the trim, doors, and doors a 50 percent lighter shade of the same paint. Too much one shade of color will overshadow any space.
Paint
A fresh coat of paint can transform any space instantly. You can decide to try another color in your area when renovating your house or apply a new coat of color there. When you are on a budget, you will find changing the paint color or purchasing different ones is a costly option.
A Black and white theme will give your home a sophisticated and expensive look even when you are on a budget. You can never go wrong with the two shades.
Storage and Kitchen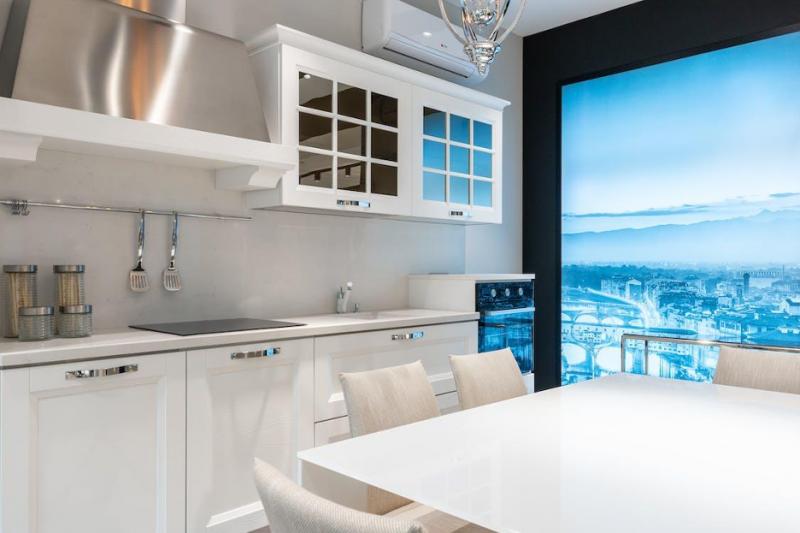 Renovations come with a chance to declutter. You may want to consider adding storage or maximizing the available ones. Please take advantage of the kitchen and utilize it to maximum capacity, which helps minimize storage problems. Check cabinets in thrift shops near you or DIY storage options using recycled materials.
If your cabinets suffice, consider repainting and changing handles for a new fresh look. Remember to create room for everything as clutter tends to form fast in busy areas like the kitchen. Also, have cabinets for small appliances which clutter countertops.
Small details like changing the backsplash or adding an island in the middle of the kitchen can make a huge difference. Stand-alone cabinets and tables feature a great addition to the kitchen if there is space; however, the steep prices may deter many. If you are on a very low budget, get a simple table and add rolling coasters.
Let there be More Light.
Large windows make beautiful houses. Natural light also comes with many other benefits. You may consider letting in more natural light when remodeling by installing large windows. Upgrade window treatments.
Bathroom Renovation
There are many beautiful yet inexpensive, good, quality products you may want to consider when renovating your bathroom. Check and compare different toilet fixtures, what you need, and their prices.
Floor Renovation
Flooring installations are expensive and hence require a big budget. You may want to redo the tiles or the wood. If you have wooden flooring, polish the surface, then renovate everything according to the floor design.
Conclusion
Above are some of the basic and practical renovation ideas for any household. Though many look easy, simple home updates have made remarkable differences in homes. Also, ensure that you work with technicians like electricians and plumbers.
---
More to Read:
comments powered by

Disqus