6 Design Ideas to Modernize Your Bathroom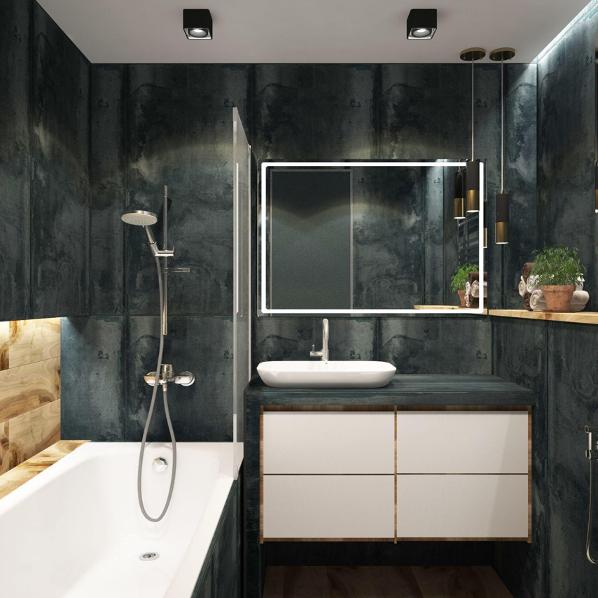 Source: pexels.com
As the famous saying goes, "less is more"; this can also apply to the remodeling of your bathroom. There are many design trends that overflow the internet, and it can get a bit overwhelming trying to decide which one to go with. However, there is something that most of these modern trends have in common, and that is simplicity. Simplicity is timeless, and there are countless ways to design your bathroom that will be simple yet look brand new. Keeping this in mind, we've compiled a list of 6 design ideas that will surely modernize your bathroom.
1. Color Scheme: Earth Tones
Picking out a color scheme for your bathroom might be the most fun part of the remodeling process, but it can also be pretty stressful too. That is because you can't always pick the colors you personally like; you have to think about the setting you want your house to have. For this reason, we suggest you go with some earth tones, specifically neutral colors. You can have fun with the color combinations because there are plenty of choices, like an olive color with a light brown or even an eggshell with a taupe. Whatever colors you land on, earth tones are the way to go regarding bathroom design because they will make the place look more inviting and calm.
2. Wall-mounted vanities
Wall-mounted vanities are the perfect detail to add to your bathroom, especially if the space is smaller than you'd like. That's because this little addition will give the illusion of a bigger bathroom. Not only will this make your bathroom look more spacious, but it will also be highly convenient since you can organize your bath and skincare products on the countertops with all the extra space. All these reasons make wall-mounted vanities the go-to choice for a modernized bathroom.
3. Two Mirrors
Another modern bathroom design idea that involves a mirror is adding two of them. Naturally, if you have two mirrors, you'll also have to add two sinks. This design idea is perfect, especially if the bathroom is meant for two people. However, this little addition can also be great for a guest bathroom. There are many mirror shapes that are suitable for a double vanity, and you can even add frames if you want a bolder style.
4. Adding plants
Plants are one of the most versatile things one can own. They are great for the environment, have many health benefits, and make for an excellent decorative item. For this reason, adding plants to your bathroom is another great way to modernize your bathroom with a pop of color. There are many different places where you can place or hang plants in your bathroom that will open up the space. Plants are affordable, and they purify the air, and these are just a few of the reasons why plants should be on your shopping list and in your bathroom as soon as possible.
5. Mix materials
Whoever said that you only have to pick either marble or glass for your bathroom, was thinking inside the box. Nowadays, mixing materials is the new way to spruce up your house, and your bathroom is no exception. Mixing materials such as wood, glass, and stone will definitely make your bathroom look more modern rather than picking one material that is bound to look dull after a while.
6. Update your bathroom lighting
Nothing says modern and extravagant quite like a shimmering chandelier does. Since lighting is an essential part of a bathroom, you need to take things up a notch with your choice. You may have gotten used to traditional lighting fixtures, but it's time for an update. Chandeliers are not just for hotel lobbies anymore; with new shapes and sizes nowadays, they can be a part of any room of your house, including your bathroom. So go peruse online and pick out a bathroom chandelier that will definitely modernize and spruce up the place.
Final Thoughts
We hope that we've made your bathroom remodel process easier by giving you plenty of options on how you can best modernize your bathroom. Remember, you don't have to splurge to make it look better. There are countless of affordable and easy ways to make your bathroom look brand new and contemporary, you just have to think outside the box and maybe make a mood board or two.
comments powered by

Disqus